Gambling Trends
The Buffalo Bills can proudly(?) claim something for the first time in 30 years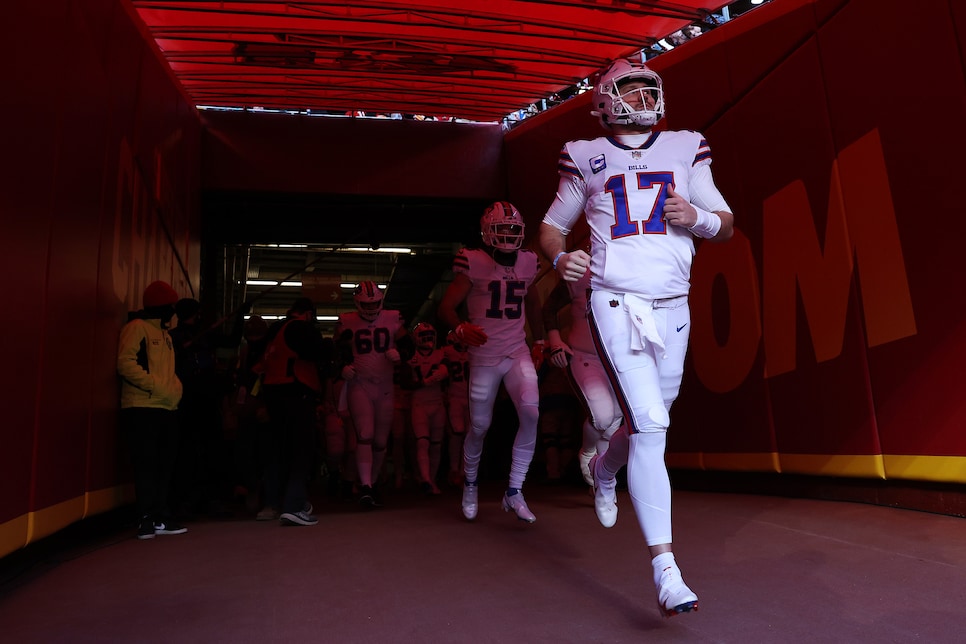 The Buffalo Bills are coming off one of the toughest season-ending losses in NFL history. I'm not even a Bills fan and I still think about the Chiefs (and the NFL overtime rules) absolutely daggering them on a weekly basis and send my Ts & Ps toward Western New York. But on the bright side, the Bills are back with a stacked squad once again. And things are looking so good that they can claim something for the first time in 30 years.
That's right, the Buffalo Bills are the favorites to win the Super Bowl for the first time since 1992. Cue Chris Berman telling everyone to "CIRCLE THE WAGONS!"
As you can see, the Bills are +650 to win it all at Caesars and ESPN's stats department backs that up, giving Buffalo a 6.9 percent chance to win Super Bowl LVII in Phoenix, just ahead of the defending champs, the Los Angeles Rams. The Packers, led by Aaron Rodgers Nicolas Cage, and Chiefs round out the top four.
Of course, it's one thing to be favored to win it all and another to actually get it done. The Bills are still looking for that first Super Bowl title despite making four consecutive trips to the big game from 1990-1993.
Good luck, Buffalo. The nation is rooting for you. Well, once all of our favorite teams get eliminated.