Golf business
A couple of golf artists, Bubba Watson and John Ashworth, find a common palette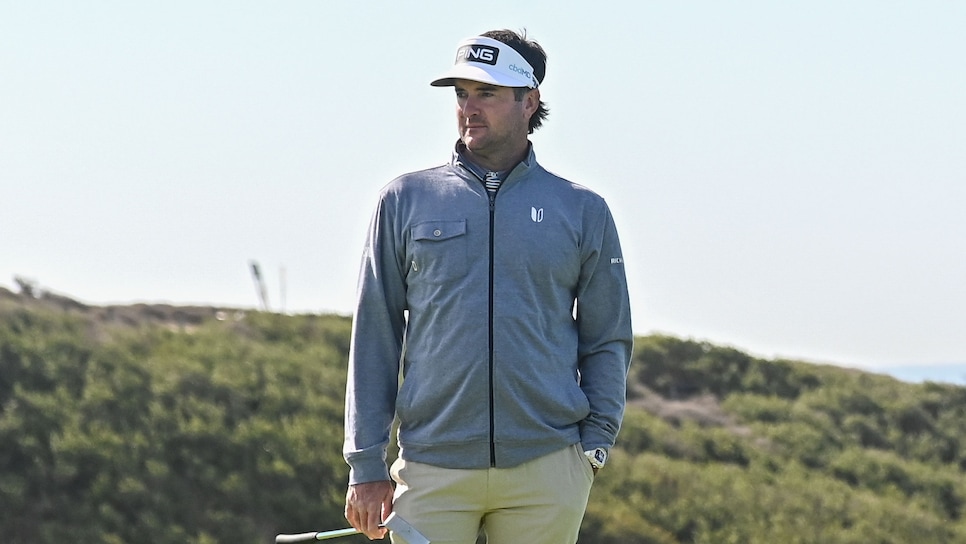 SAN DIEGO — Over his short winter break from the PGA Tour, Bubba Watson forged a new clothing deal, but more than that, he found a kindred spirit.
Watson and golf apparel icon John Ashworth had only a passing acquaintance before the golfer's management team reached out to Ashworth about a possible clothing contract as Watson's association with Oakley was coming to an end. Watson wanted to do more than wear the Linksoul line that Ashworth founded in 2011. In fact, he wasn't looking to get paid at all. He wanted to spend money by investing in the company he thought jibed perfectly with his own personality and style.
"He was a great fit for us," Ashworth said this week, "because he's super charitable, and he's such an individual. He's artistic when he plays."
Fittingly, Watson's debut in the Linksoul gear is this week in the Farmers Insurance Open at Torrey Pines, which is 25 miles south of Ashworth's home in Oceanside, and where the San Diego native spends most of his waking hours tending to the Goat Hill Park golf facility that he's spent millions renovating in recent years.
Once a moribund executive-length track that was in danger of closing, Goat Hill—so named for its wild undulations and steep climbs—is now bustling with golfers and disc players and neophytes whacking balls on a newly renovated driving range. Dogs, not goats, frequent the course with their human partners.
As part of their coming together, Watson played his first round at Goat Hill recently, and Ashworth marveled at seeing the left-hander's artistic shot-shaping first-hand. On his very first swing, Watson drove the green with a "banana ball" on the 300-yard opening hole. Later, Watson tried to drive another par-4, missed the green, and then rolled a 40-yard downhill putt over decomposed granite, cozying it to eight feet.
"Crazyville," Ashworth said with a laugh.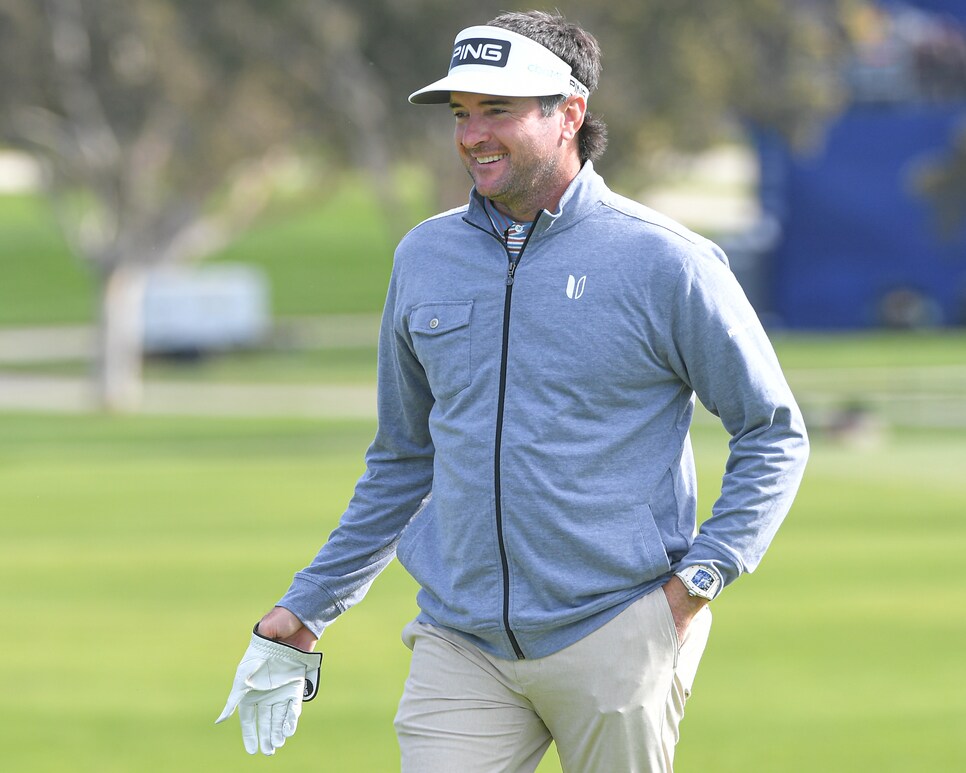 In seeing what Ashworth has done, Watson felt a kinship. He grew up playing the Tanglewood Golf Course in Milton, Fla., that was similarly scruffy, and Watson undertook his own facility renovation project in 2018 by purchasing the struggling, 20-year-old Summit Driving Range in his hometown of Pensacola, Fla. He renamed it the Penascola Golf Center to promote pride in the local spot and poured money into renovations. It is a place where all are welcome, even loaning out clubs if somebody shows up without any.
As with all of his business deals, before the purchase, Watson consulted with his friend since childhood and longtime business partner, Randall Wells, who worked at the Summit range when he was in college.
"The range was going to go under," Watson said. "We wanted it to be about the town. Forget Bubba Watson. Bubba Watson just owns it. And that's great, because I'm losing money left and right."
Said Ashworth, "What he's doing is very similar to the Goat Hill thing. His heart is in the right place."
At 42, Watson feels like he's entering a new phase in his life and career. He is doing physically better after an extended struggle with anxiety that saw him drop significant weight, which he has now gained back. He's notched only three top-10s in the past two seasons, but the 2020-21 campaign is already off to a strong start, with Watson already notching three top-7s.
"There is tremendous amount of motivation," Watson said after his Wednesday pro-am round at Torrey Pines, where he won in 2011. "We sat down and talked about it this winter, and I told my wife what I wanted to do."
He said his prime motivation is to have a career that is worthy of World Golf Hall of Fame consideration. Watson stands at 12 PGA Tour wins, including the two majors, and has made it his goal to reach at least 15.
"If I can get to 15 wins, that would be amazing, coming from where I started," Watson said.