News
Bubba Watson reveals that struggles with anxiety have taken him to some dark places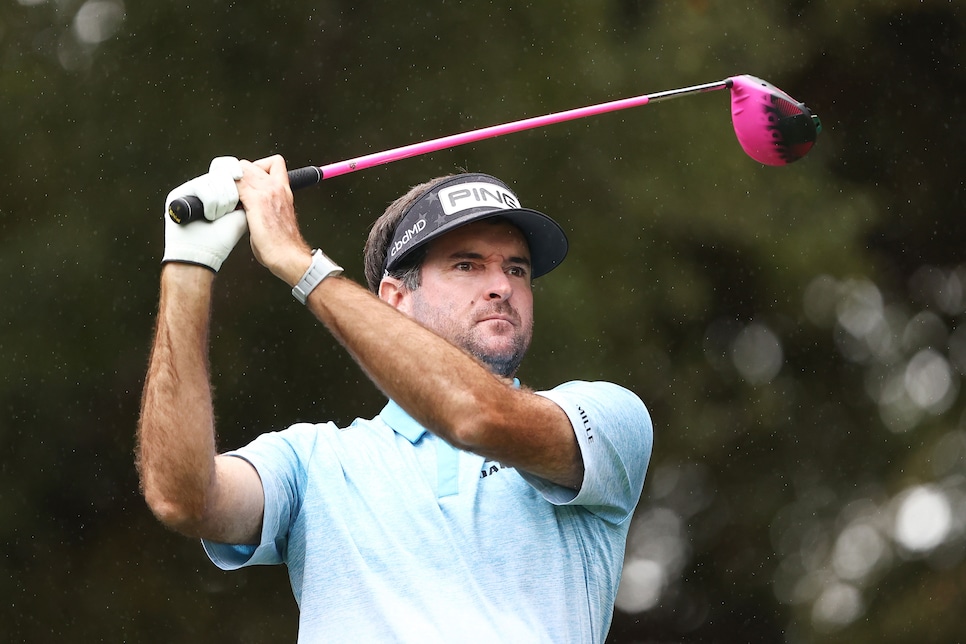 In a recent interview, Bubba Watson opened up on his mental health.
Ezra Shaw
Bubba Watson thought he was going to die.
That was the vision the two-time Masters champion said coursed through his mind on many a night and sometimes during the day, too. In a compelling interview with Golfweek, Watson opened up about his years-long battle with anxiety that on three occasions had him rushing to the hospital in recent years thinking he was having a heart attack.
There were other troubling moments, too. Eighteen months ago, he'd lost 30 pounds, and questions arose over why he was suddenly so skinny. Watson said at the time it was due to a medical condition but did not elaborate. He played on.
But as his weight plummeted, so did his results. A 12-time winner on the PGA Tour who was once ranked second in the world, Watson hasn't won since 2018 and earlier this year dropped to 65th in the Official World Golf Ranking,
According to Golfweek, Watson sought professional help and was in frequent contact with doctors.
"I've sought help in many different ways, many different forms, trying to overcome it," Watson told Golfweek. "It really comes down to me being nuts. I'm trying to make light of it because using humor helps. But it's all in my head. It's all anxiety."
The good news is that Watson, who turns 42 next week, said he's feeling as good as he has in a long time. Talking about the anxiety issues has helped.
Watson's results on the course have improved, too. In his last two starts, he tied for fourth at the Zozo Championship and seventh at the CJ Cup, and he's up to 46th in the world.
"I think more people are speaking out about mental issues, and I want to be one of them," Watson told Golfweek. "I think it's the only way to get through it. We're designed to talk to people, to air it out and get help. I am old enough now to realize my life is a waste if I don't share, if I don't try to get better myself so I can help other people."
Indeed. It's an important story—according to the Anxiety and Depression Association of America, anxiety affects 40 million adults in the United States.