Driving
Embrace your curves like Bubba Watson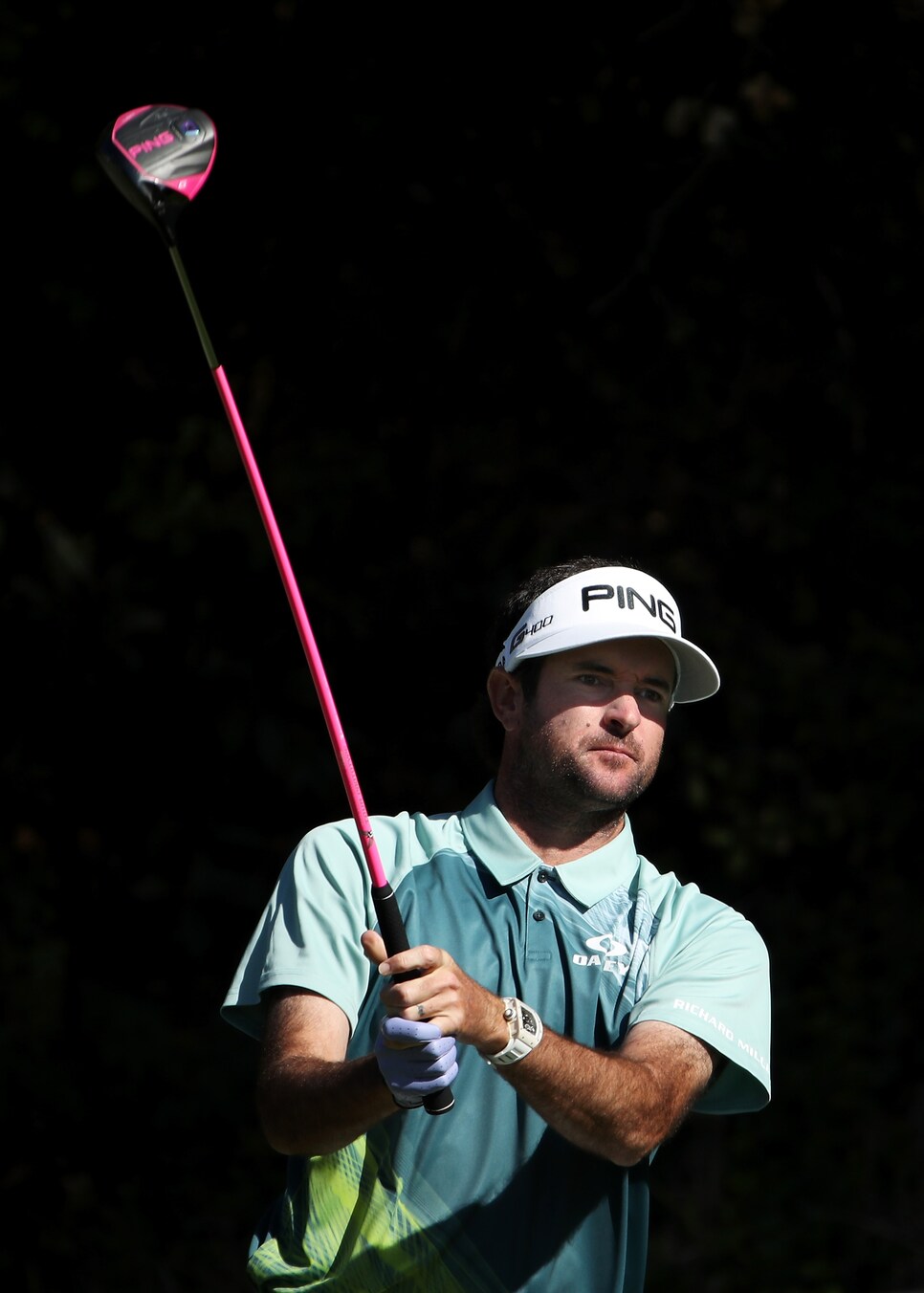 Shot tracers on Bubba Watson's tee shots don't look like anybody else's. Start with the whole left-handed thing and keep going to the prodigious distance and the willingness to hit giant banana curves that would make a straight hitter nauseous.
Hard to argue with the results. Watson won at Riviera for the third time, beating Kevin Na and Tony Finau by two shots for his 10th PGA Tour victory.
Despite the 320-yard driving average and $40 million in career money, Watson has an approach the average 15-handicapper could easily—and profitably—copy, says Golf Digest Best Young Teacher Jason Guss. "One problem a lot of weekend players have is getting stuck hitting the same bad shot over and over again," says Guss, who is based at the Jason Guss Golf Academy at Hawk Hollow in Bath, Michigan. "Bubba never has that problem, because he's willing to hit a dramatic curve in the other direction."
If you can hit a dramatic curve in the other direction, says Guss, you can effectively hit the reset button on your swing. "Everything we have today, from smart phones to computers, has a reset button. Your golf swing should, too. Making a big curve in the opposite direction of your normal miss will help you push that button."
Watson is famously self-taught, but one aspect of his technique could come right out of a teaching handbook, says Guss. "From a technical standpoint, I love the fact that his backswing plane is steeper than his downswing plane. Most people I see have the opposite swing. Most of the great players in golf have had this trait," says Guss. "If you can take just a hint of his creativity and technique, you'll get better right away."