The Loop
Bubba Watson is the latest victim of golf's best swing impressionist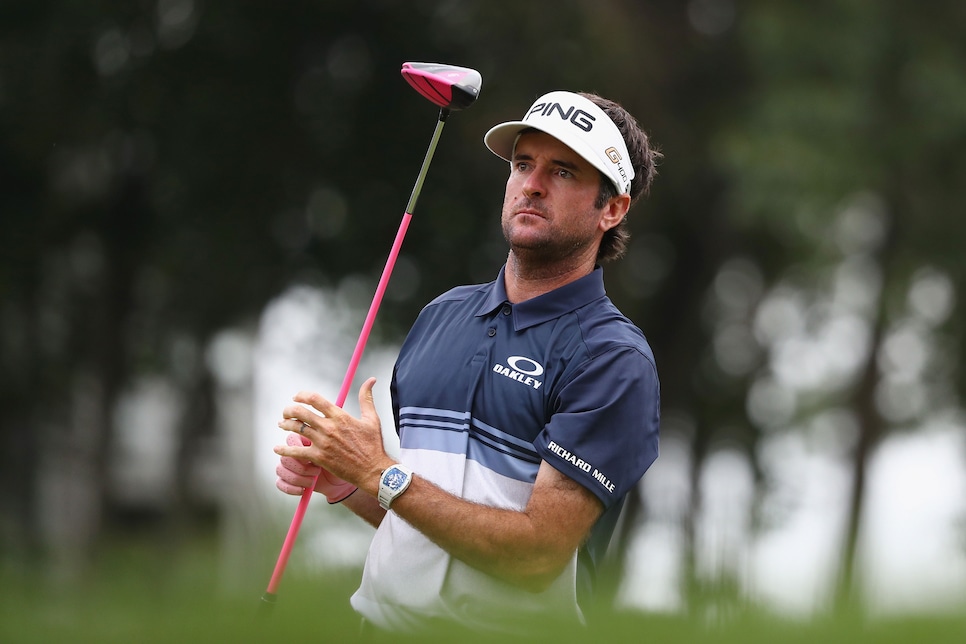 Tim Bradbury/Getty Images
Jack Bartlett has gone from "That guy who does really good parodies of professional swings" to the golf's version of Frank Caliendo in a matter of weeks. We swear, that's a compliment. (And also not a knock on Connor Moore, an impressionist who focuses more on the tenor, tone and tics of famous hackers.)
Bartlett went viral in November with his impersonation of the set-ups, swings and mannerisms of Dustin Johnson and Keegan Bradley, and followed up with a tribute to Phil Mickelson. Bartlett's latest creation is an ode to Bubba Watson, and damned if it isn't spot-on:
Bartlett's imitation is almost too good; that Bubba stare-down is going to haunt our dreams tonight.
If we're going to be picky, a small penalty for rocking the wrong glove. However, he nails the rest of Watson and his idiosyncrasies, so we can let it slide. We're not sure how Bartlett follows this up--once you pick apart Bubba, everything else is cream cheese. But wherever this ride goes next, count us as eager passengers.