Bryson Being Bryson
Bryson DeChambeau smashes golf ball over the net at Topgolf, continues to be a driving range menace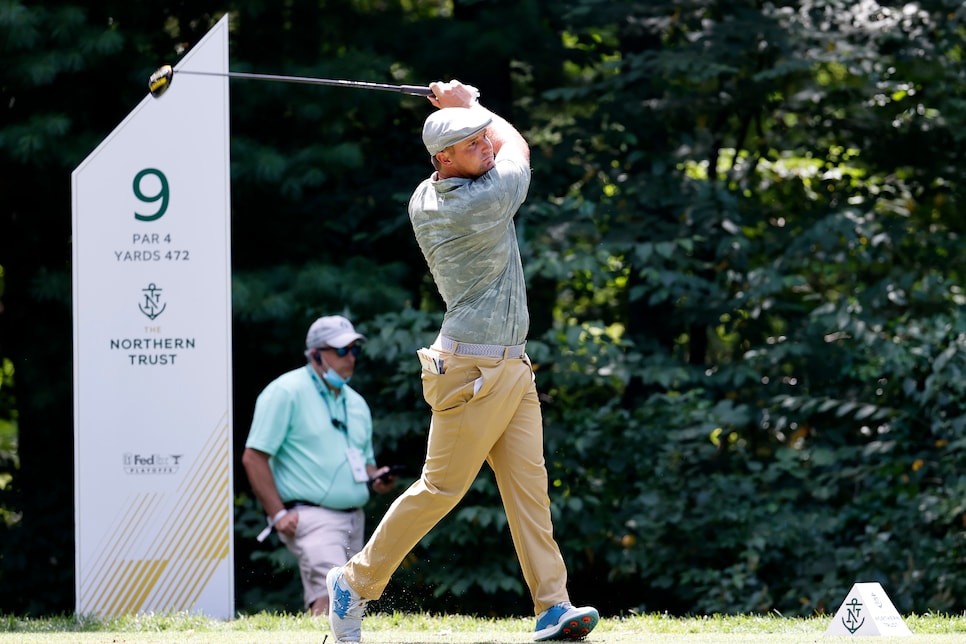 Normal driving ranges simply can't contain Bryson DeChambeau anymore. Earlier this year, the RBC Heritage went as far as having two giant cranes holding a net above the existing one to keep the PGA Tour's longest player from hitting dangerous drives toward a road and Harbour Town's eighth green. It was all for naught because Bryson withdrew before the tournament, but you get the point. He's becoming a bit of a menace.
So it should come as no surprise to learn that over the weekend a Topgolf couldn't contain him either. DeChambeau posted video to TikTok of him launching a golf ball off the property and then telling Topgolf, "we might need to get taller nets." Have a look:
Either that, or maybe make Bryson use kids clubs.
DeChambeau hasn't played since helping Team USA win the Ryder Cup in September. Unless you count reaching the quarterfinals in his long drive contest debut. He's set to play Brooks Koepka in a made-for-TV match next week. And if there's some sort of long drive element, well, good luck, Brooks.
Actually, this isn't the first time a video of someone belting one over the netting at Topgolf has surfaced. Yankees outfielder/celebrity golfer Aaron Hicks, who recently got engaged to Tiger Woods' niece, pulled off the trick earlier this year.
TopGolf might want to call the RBC Heritage to see if it can borrow those cranes.