The Grind Never Stops
Least shocking news ever: Bryson DeChambeau stayed on the Riviera range until well after dark after first-round 75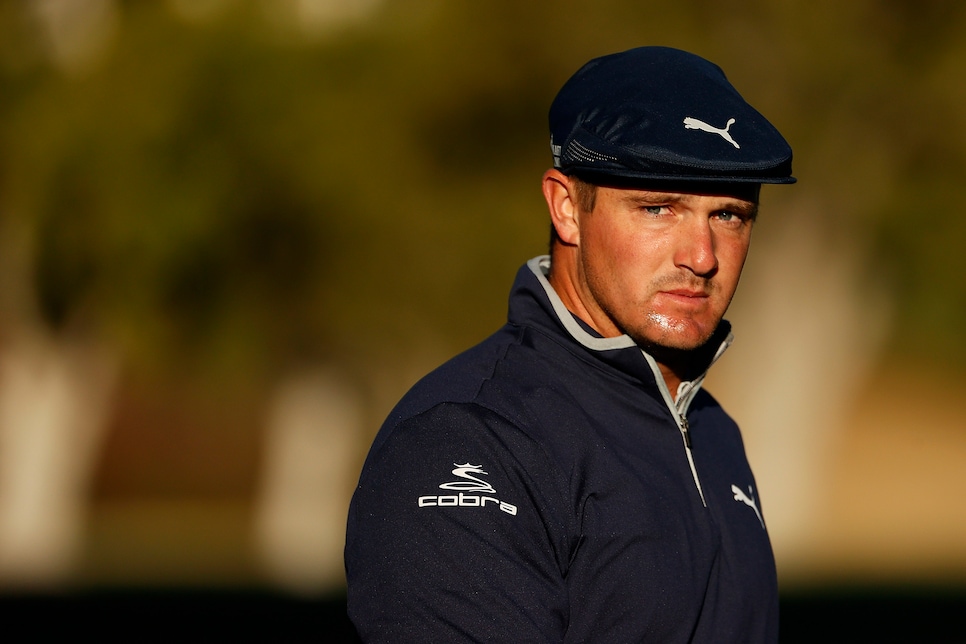 If you've ever attempted to finish a round in the dark, or a range session, you know it's a pretty foolish endeavor. Once you can't see where the ball is going, what's the point?
Bryson DeChambeau would vehemently disagree with this notion, as evidenced by the number of late-night range sessions he's become famous for, none more important than his Saturday evening session at Winged Foot. Earlier that day, DeChambeau shot his worst round of the week, an even-par 70 that forced him to have to chase on Sunday. Chase he did, carding his best round of the week in the final round, a three-under 67, earning him a six-stroke victory. The late-night grinding clearly paid off.
This tells you all you need to know about how DeChambeau felt with that Thursday performance. He lost more than a half a stroke off the tee, nearly a full stroke on approach and almost four strokes tee-to-green. He wasn't very good around the greens either, losing 2.432 strokes.
It's too early to say, but the in-the-dark session doesn't seem to be paying dividends yet. He started his second round on the 10th hole, and he flew the green, his ball coming to rest in the back bunker. He did save par, but then bogeyed the par-5 11th. Plenty of holes left, but he needs to get moving if he's going to be around for the weekend.