LIV Golf
Bryson DeChambeau joins LIV Golf; Patrick Reed reportedly to follow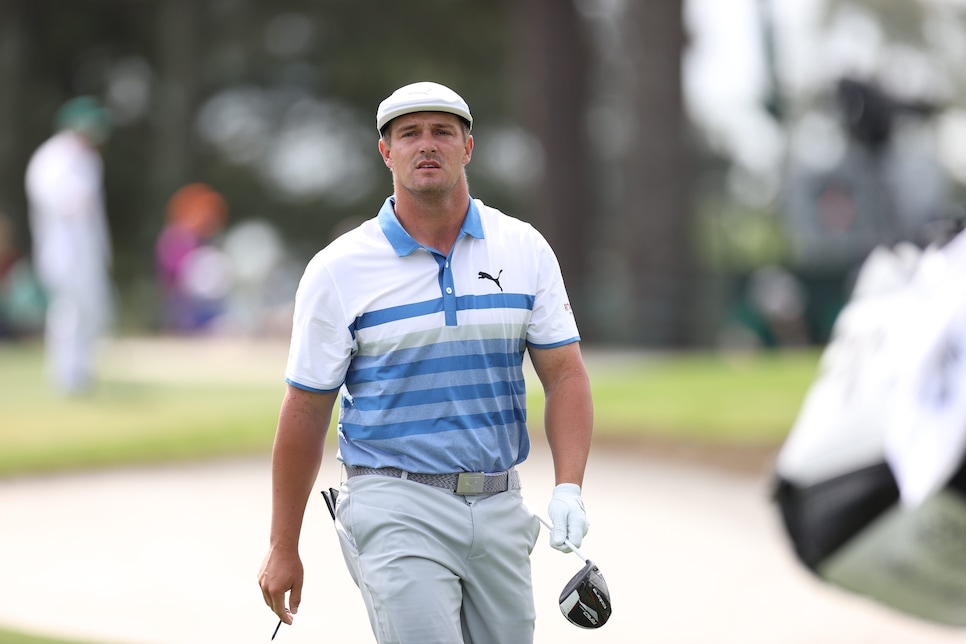 Bryson DeChambeau officially joined LIV Golf Friday morning, days after reports surfaced that he and Patrick Reed were expected to defect to the Saudi-backed circuit.
DeChambeau and Reed have been long linked to the Saudi-backed golf league. Reed has been a frequent competitor at the Saudi International, and a source told Golf Digest that DeChambeau will receive a payday of more than $100 million to jump from the PGA Tour. DeChambeau had denied these rumors multiple times and as recently as six days ago at the Memorial.
"Me, there's obviously a lot of conversation," DeChambeau said at Muirfield Village. "For me, I personally don't think that at this point in time I'm in a place in my career where I can risk things like that."
Though DeChambeau is not at this week's inaugural LIV event in London, he is expected to play in the next competition in Portland, starting July 1. As of writing, Reed has not been officially announced as a LIV player.
DeChambeau and Reed give LIV Golf two more major winners to its roster, Reed winning the 2018 Masters and DeChambeau capturing the 2020 U.S. Open. However, both are considered two of the more divisive players in golf and have struggled in 2022. Reed has just two top-10s in 19 starts this season while DeChambeau—who has battled a number of injuries—is 219th in the FedEx Cup standings.
Still, the two are also the rare LIV Golf individuals who are younger than 40 and still in the prime of their careers. They would join Dustin Johnson and Phil Mickelson as the most prominent names with the fledgling series.
"Bryson has always been an innovator," DeChambeau's agent Brett Falkoff wrote to multiple outlets when asked about jumping to LIV. "Having the opportunity to get in on the ground floor of something unique has always been intriguing to him. Professional golf as we know it is changing and it's happening quickly."
On Thursday PGA Tour Commissioner Jay Monahan suspended Mickelson, Johnson and others who are playing in this week's LIV Golf event, and promised similar suspensions for any tour member who competes in an event on the rival league.
Both Reed and DeChambeau are expected to play at next week's U.S. Open at the Country Club in Brookline, Mass. The USGA announced on Tuesday that those associated with LIV Golf will be able to play in the year's third major.