Brooks Being Brooks
Brooks Koepka's experiment with using a TrackMan went exactly how you'd expect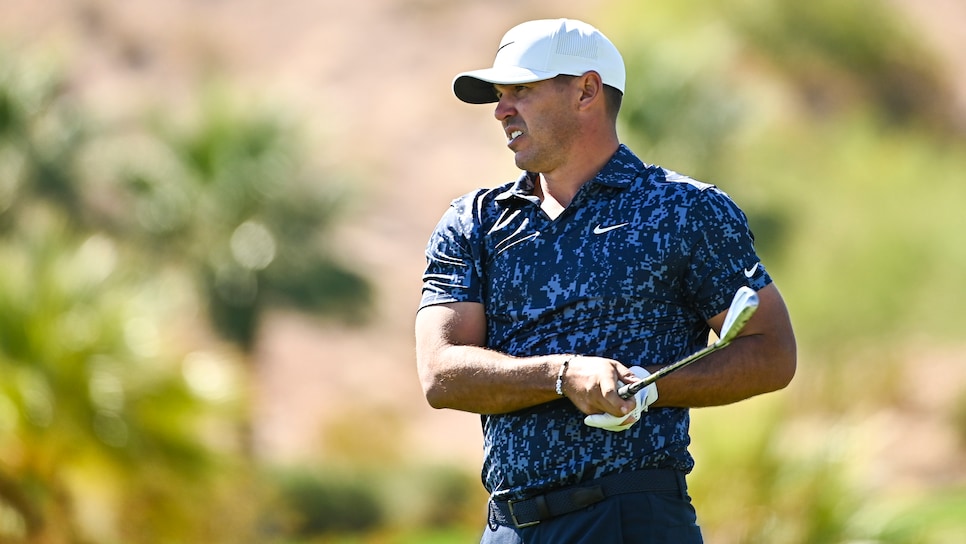 While the TrackMan has become a staple at PGA Tour practice ranges, you won't see Brooks Koepka using one out there anytime soon.
That probably won't come as much of a shock to golf fans considering Koepka's reputation for not being a particularly analytical player. Well, and for not wanting to be known as a golf nerd like a certain rival of his. And nothing says golf nerd more than lugging around your own launch monitor.
But it turns out Koepka actually gave the device a chance a few years ago. And ahead of this week's World Wide Technology Championship at Mayakoba, the four-time major champ described that experiment when asked about some of the newer tools being used on tour. Well, that brief experiment.
"I really don't use much of TrackMan," he said. "I bought TrackMan years ago and I think after like two weeks I just gave it to my brother."
Classic Brooks. The 31-year-old described himself as "more of a feel player" when talking to reporters in Mexico before he makes his third start of the season.
"For me, that's just how it goes," Koepka continued. "I get too consumed in numbers and numbers that are unimportant in trying to make everything perfect. I've kind of done that even with like a yardage book, I can get kind of consumed in the information and want to know everything and want everything to be perfect. You know, golf, you can't be perfect in this game. So I've kind of learned that, so kind of put all the information to the side."
Apparently, Koepka's younger brother Chase, also a tour pro, is more into having all that information at his disposal. Unless, of course, he's already passed it on to someone else in the family by now.