Must Be Nice
Lucky golfer gets an all-time bargain after finding Scotty Cameron putter at thrift store
If you're a golf fan, you're probably familiar with the name Scotty Cameron. He's the guy who has been making putters for some of the game's biggest stars for three decades. In fact, he's so well-known that he even has his own Wikipedia page. Again, for making putters. Pretty impressive.
Needless to say, these pieces of equipment works of art aren't cheap. You can't find a new Scotty for under $400—and those are the mass-made ones. The custom ones go for much, much more. Like the backup putter he made for Tiger Woods in 2002 that auctioned for $393,000(!) earlier this year. Again, that was Tiger's BACKUP putter.
All of this leads us to one very lucky golfer who stumbled onto a piece of golf equipment treasure at a thrift store earlier this week. Here's what Reddit user tnsignpainter shared on Tuesday: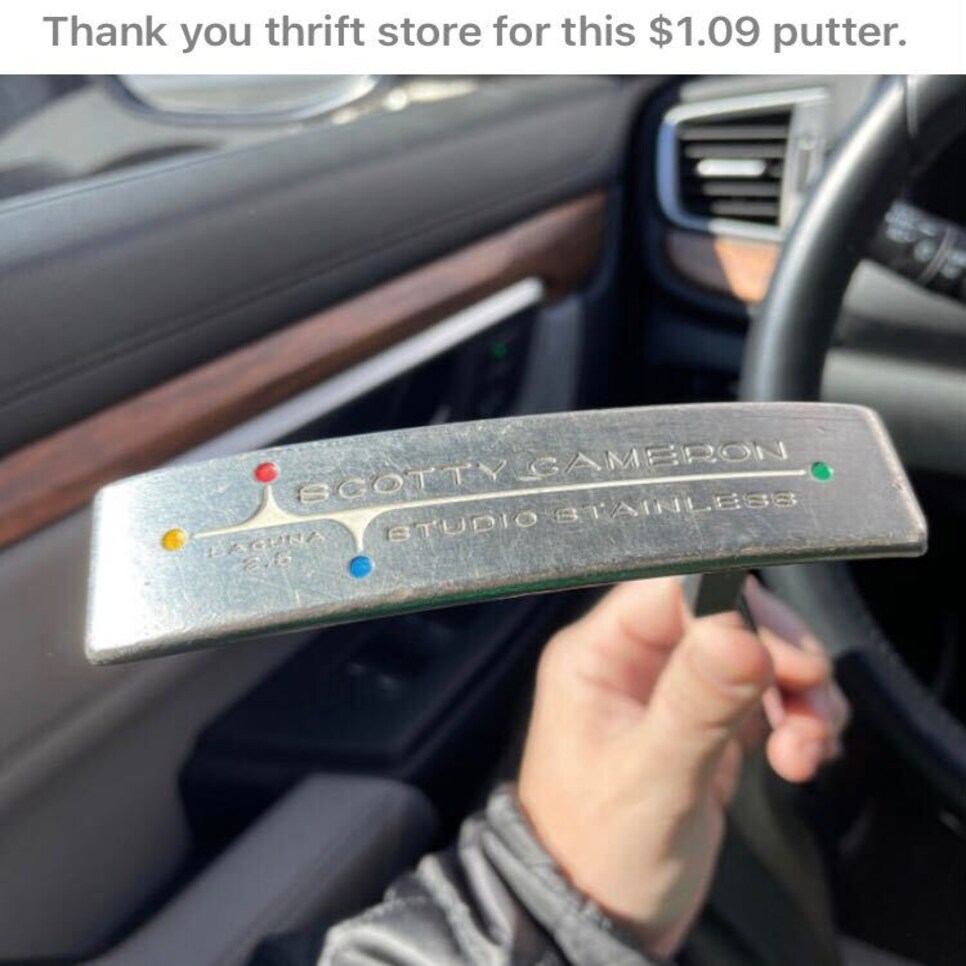 The dude paid a buck for a Scotty Cameron putter. What an absolute steal. A buck! That might be the bargain of the century.
That particular model, the Laguna 2.5 stainless steel, is listed as high as $600 on ebay right now. But again, this guy found one for one dollar. Talk about Christmas come early.