Pick A Side
British Open 2021: Team Brooks or Team Bryson? Dustin Johnson makes his extremely controversial selection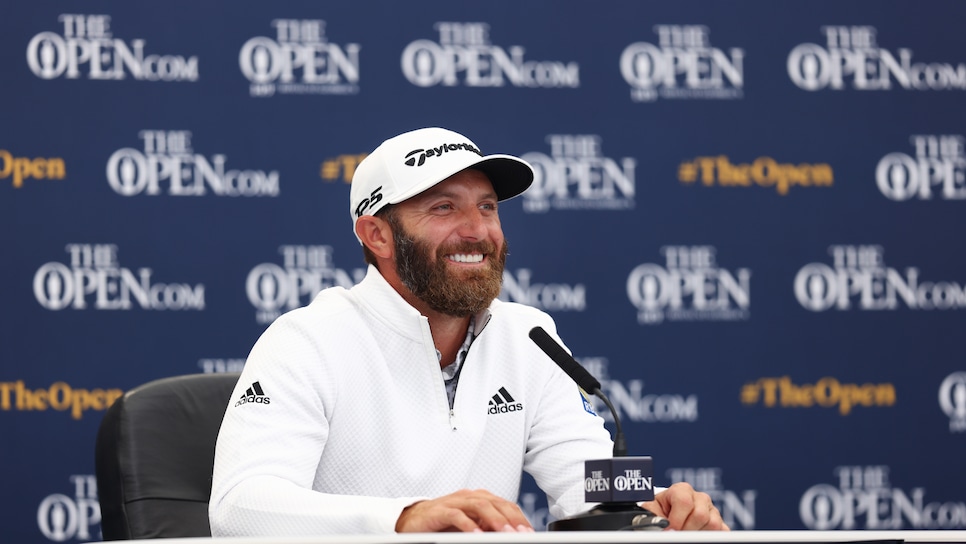 Despite what any party-spoiler tries to tell you, the Brooks Koepka vs. Bryson DeChambeau saga remains the most polarizing story in golf. Who better to ask about such a topic than ... Dustin Johnson?
OK, so maybe DJ isn't the best guy to get a controversial opinion from, but that doesn't mean his answers won't be entertaining. The perfect example came on Wednesday, when he weighed in on the "British Open or Open Championship" debate as only DJ can.
"It was the British Open growing up," said Johnson. "But now I call it the Open Championship." DJ was asked why the change, to which he responded "because that's the name of it." Cased closed.
As for Brooks vs. Bryson, the World No. 1 didn't bring as much fire, though his answer was as on brand as ever.
"I'm in the middle," Johnson said. "I don't really care."
Smart answer, though you have to wonder if part of Johnson leans in the Bryson camp considering A. He and Brooksy don't seem to be the besties we all thought they were and B. Johnson was out playing a practice round with DeChambeau and Phil Mickelson on Wednesday at Royal St George's. Things that make you say "hmmm..."