The More You Know
British Open 2023: PGA Tour winner offers his most detailed course scouting report yet for Royal Liverpool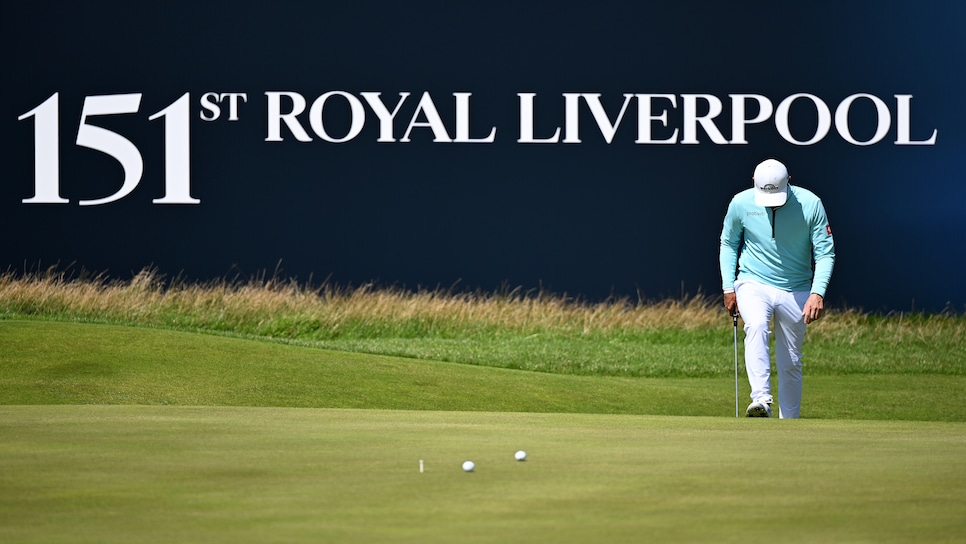 UC Berkeley can lay claim to producing plenty of brilliant minds, but we're most thankful to the school for churning out arguably the two best characters on Golf Twitter. Max Homa, of course, is the undisputed king in those parts, but former college teammate Michael Kim has emerged as a must-follow in recent years as well.
The 2013 Haskins Award winner as the nation's top golfer during his time as a Golden Bear, it hasn't always been a smooth career on the PGA Tour. But no player consistently lets fans know what it's like to be a pro golfer like the 2018 John Deere Classic champ.
Which leads us to the purpose of this post. Kim has made a habit of sharing course scouting reports ahead of tournaments, much to the delight of gamblers in particular. And his assessment ahead of the 2023 Open Championship is the most informative and thorough thing we've read about Royal Liverpool yet. See for yourself—and definitely click on the "Show more":
Glad to see someone is getting their money's worth with a Twitter Blue subscription. That's 506 words!
But seriously, there's a lot of great info packed into that tweet. Most notably, this ain't the Royal Liverpool we saw at the 2006 Open, where Tiger Woods famously won by hitting driver only one time all week. The course is soft and getting softer by the minute, which won't upset the 2014 champ and pre-tournament favorite Rory McIlroy.
It's good to know that guys can "get on a run" with some of the early holes on the easier front nine. You know, so you don't get too excited when one of the guys you bet on gets off to a hot start. And it's interesting to get Kim's thoughts on Hoylake's much-discussed internal out of bounds.
It's not great to hear that we probably won't see the "firm links golf" that only comes into play on the PGA Tour a couple weeks a year. But it is good to hear that Kim doesn't believe there will be a "huge difference" between the morning and afternoon waves due to weather.
Of course, that last part could change in an instant. And Kim's dispatch from the UK doesn't tell us who is going to actually lift the claret jug come Sunday evening. But we'll take all the help we can get. Thanks, Michael.