Memory Lane
British Open 2023: Broken bottles, illegal drivers—the biggest Open rules controversies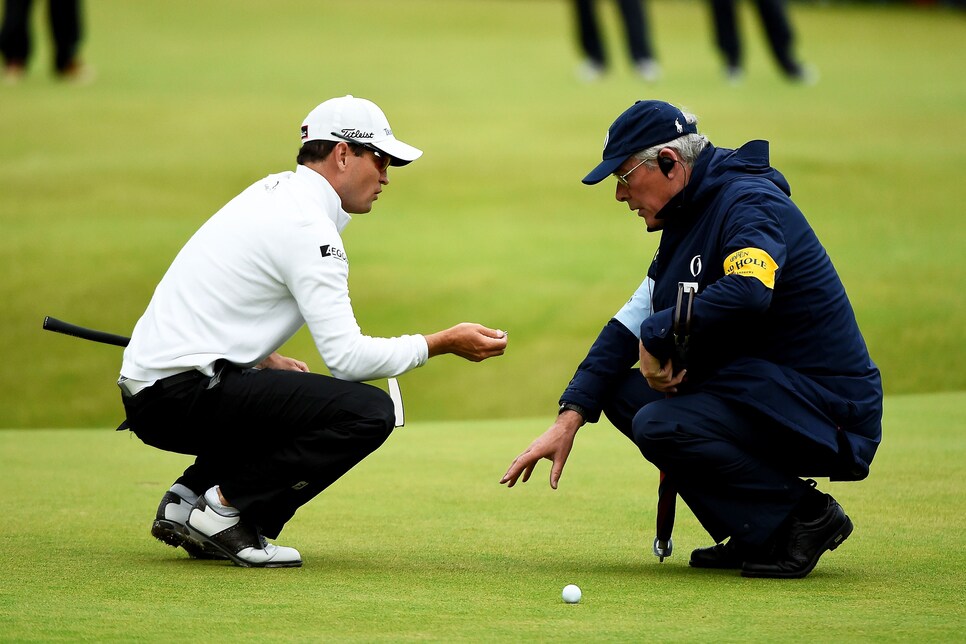 Not surprisingly, there have been plenty of rules controversies through the years at the Open Championship. After all, it's the oldest golf tournament on the planet. In fact, the event's original prize, the so-called Challenge Belt, was involved in its own peculiar ruling in the tournament's first decade.
Made from red leather with a silver buckle and donated by the Earl of Eglinton, this coveted prize was worth so much—all of 25 pounds—that it was all the winner received in the early years as second-, third-, and fourth-place split a purse of 10 pounds. Where it gets extra weird, though, is that you weren't actually allowed to keep the belt for good unless you won three years in a row. And after Young Tom Morris pulled off that feat in 1870, there wasn't even a tournament the following year because there was no prize to play for. Talk about not thinking something through.
Anyway, the powers that be eventually came up with the claret jug and the Challenge Belt was retired. But the odd rulings were just getting started. Here are a look back at some of the most (in)famous ones involving the actual rules of the game.
There's a good chance you've never heard of this guy and there's an even better chance that's because of what happened during the second round of the 1949 Open. Somehow, the Irishman's golf ball wound up at the bottle of a broken beer bottle on the fifth hole at Royal St. George's. Look at this photo from the Open's website: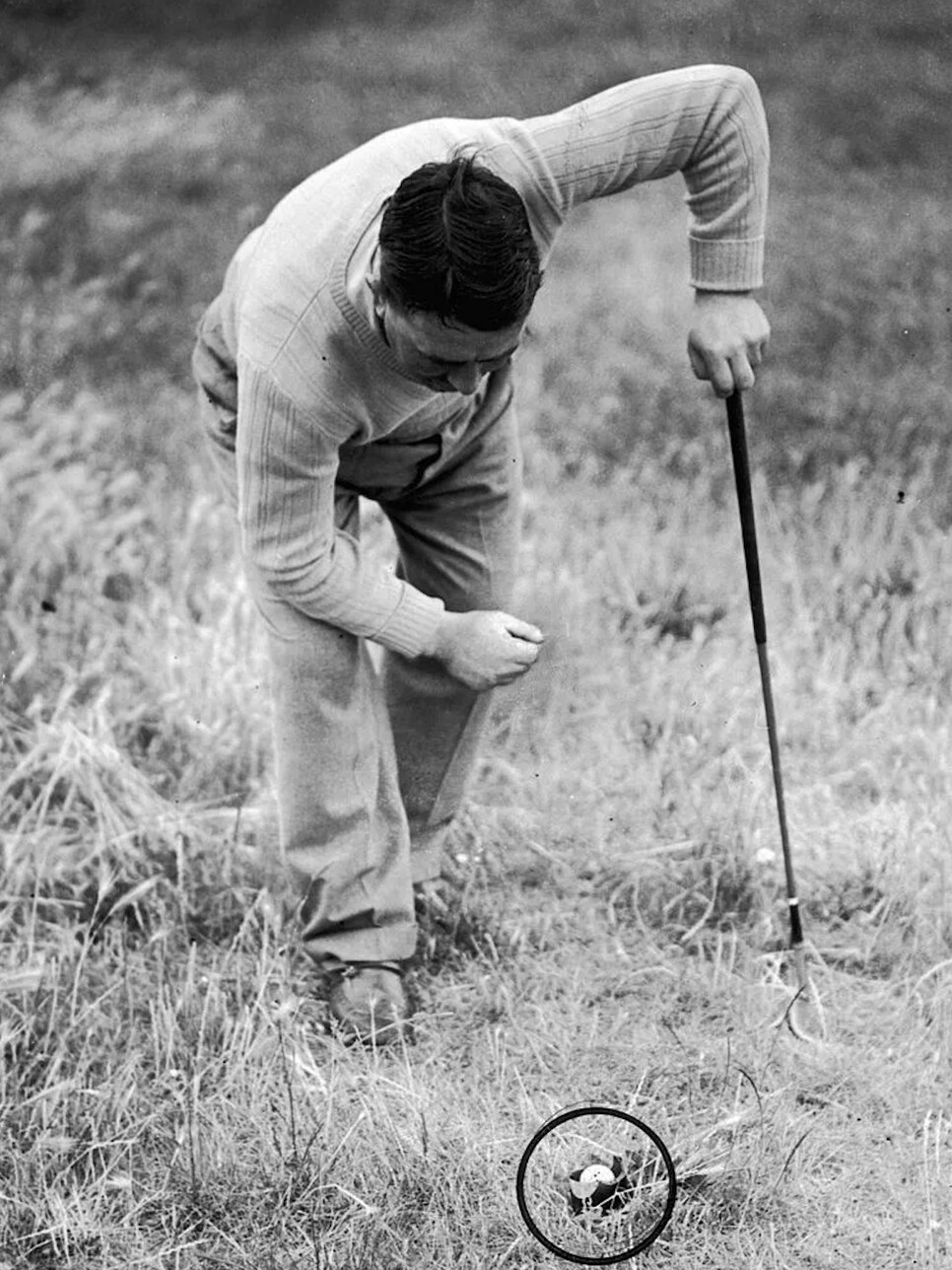 Even worse is that Bradshaw played the ball from there, opting not to seek a rules official because there wasn't one nearby. Bradshaw would have been given relief, but instead he barely advanced his ball, made double bogey, and wound up being tied with Bobby Locke at the end of regulation. The South African won the 36-hole playoff by 12 shots the following day leaving Bradshaw, who never seriously contended at an Open again, probably in the mood to smash a few bottles himself.
The South African cruised to a third claret jug at Royal Lytham & St Annes, but he hasn't been hailed as a saint for how things finished. Player hit his final approach long and near the wall of the clubhouse in a sandy lie. After not receiving a free drop, he wound up playing his third shot left-handed with his putter, but not before taking a couple of practice strokes that some feel improved his lie by brushing away debris. Have a look at the video yourself:
In any event, Player beat runner-up Peter Oosterhuis by four shots. And it's impossible to know what his intent was with those practice shots. But to many it was a black mark for the Black Knight.
That 1974 Open was also significant because it happened to be the first year that using the larger American golf ball in the tournament was made mandatory. Previously, the British "small ball" (a diameter of 1.62 inches vs. 1.68) had been allowed under R&A rules, and was even used by many Americans when playing in the event.
This difference in golf balls went back to the early 1900s and it wasn't totally abolished until the R&A finally adopted the USGA standard size in 1990. So that proposed new rollback of the golf ball by golf's governing bodies actually wouldn't be the first instance of bifurcation of equipment.
After nearly acing the first hole on Sunday at Royal Lytham & St Annes, Woosnam had a one-shot lead as he walked to the second hole. Incredibly, it was gone before he even hit his tee shot. That's because caddie Miles Byrne let his boss know he had an extra driver in the bag for a total of 15 clubs, one over the legal limit, and a two-shot penalty was imposed. Ouch.
After tossing one of the drivers to the ground in disgust, Woosnam bogeyed two of the next three holes. He finished third to David Duval and never captured an elusive second major. And, yes, it still bugs him to this day:
If possible, this one might be an even more painful tale than Woosnam's. Roe, a 40-year-old English journeyman, was poised to start the final round at Royal St. George's only three shots out of the lead. Instead, he never made it to the first tee. That's because Roe and third-round playing partner Jesper Parnevik forgot to exhange scorecards before their Saturday round, meaning they were both disqualified for signing incorrect scorecards following the round.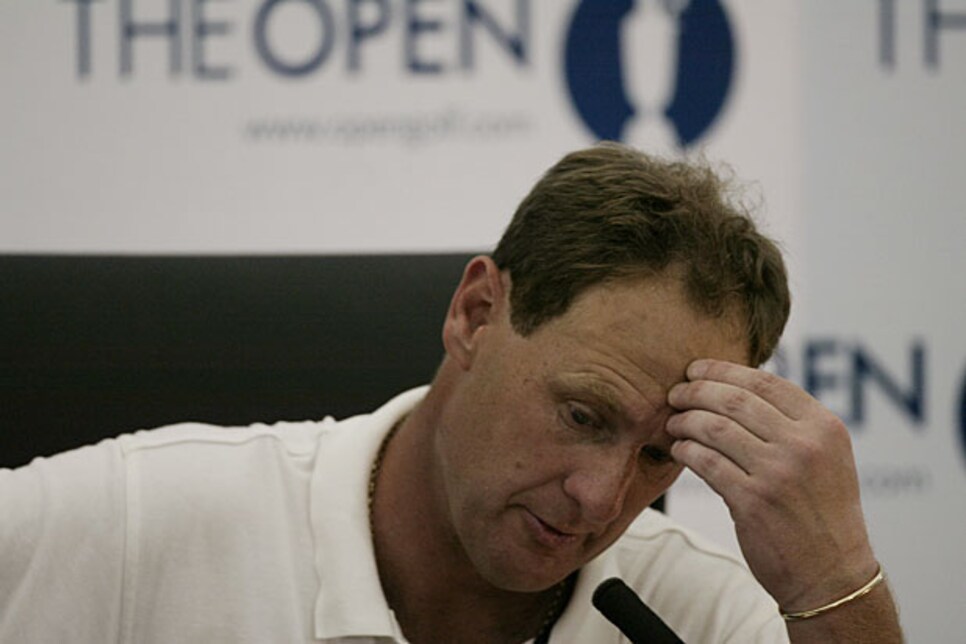 Andrew Redington/Getty Images
It didn't matter as much for Parnevik, who had shot himself out of the tournament with an 81, but it would be the closest Roe, a three-time European Tour winner, would come at a major championship. Making matters even worse? Ben Curtis, one of the biggest longshots in golf history, wound up winning the tournament. "When it was all said and done, and Ben [Curtis] had lifted the trophy and the program had finished, then it hit me in a big way," Roe said later. "I'm not ashamed to say that I went upstairs, sat on my own and shed a tear, because I thought I missed out on something that day."
Calling this one a "controversy" is a bit strong, but Spieth certainly found himself in an unusual situation on Royal Birkdale's 13th hole during the final round. After blowing his drive way right and needing a search party to find it, Spieth took an unplayable and requested line-of-sight relief. After spending some 20 minutes to determine where to drop, Spieth finally played his next shot from the driving range, and eventually made the best bogey of his career.
Spieth fell one behind Matt Kuchar, but then went birdie-eagle ("Go get that!")-birdie-birdie to claim his first claret jug and third major. There were some unhappy with the ruling Spieth received—and more people upset with how long the process took—but overall the episode served to bolster the popular PGA Tour star's reputation for making things exciting.
The most innocuous of all these situations, it's only on this list because of when—and where—it happened. Facing about a 20-foot birdie putt on the fourth playoff hole, No. 18 at St. Andrews, Johnson called in a rules official to make sure he could fix some marks on the green that appeared to be left by an old hole location. A second rules official came in as well before agreeing Johnson was OK to fix the marks even though they were on the line of his putt.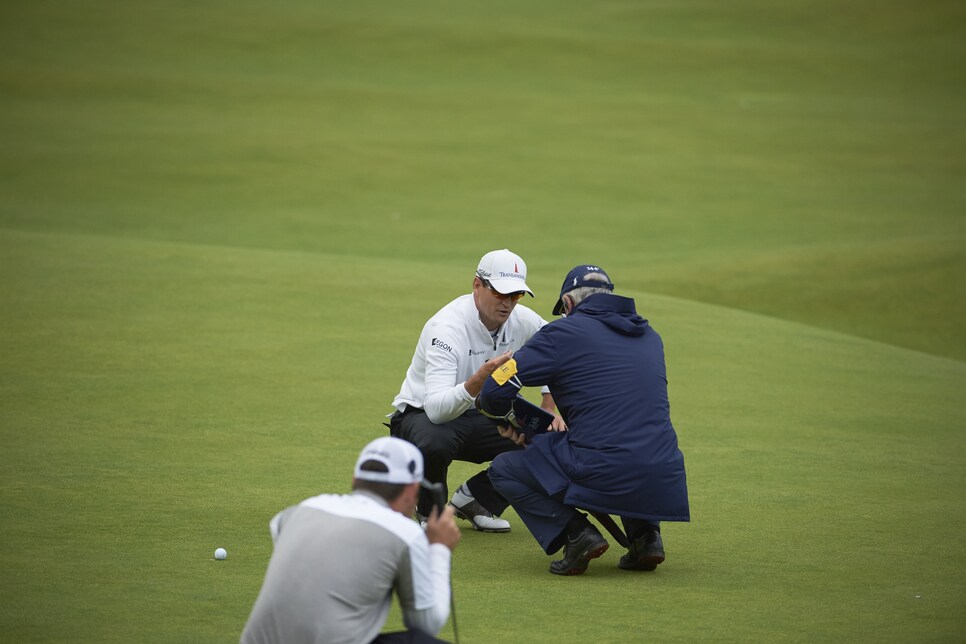 Johnson wound up two-putting, and moments later the claret jug was his after Louis Oosthuizen missed his tying birdie attempt. There were some Golf Twitter sleuths out there crying foul, but Johnson did nothing wrong and the R&A soon after issued a statement saying as such. There's a reason why TV viewers aren't allowed to report rules "violations" anymore.
Ahead of the Open's long-awaited return to Royal Portrush, the R&A tested the drivers of 30 players for a second consecutive year. Xander Schauffele became the first to acknowledge a failed test following the second round—and he was not pleased with the process, pointing out that most of the field didn't have to go through the examination that resulted in him scrambling to find a replacement on the eve of the tournament.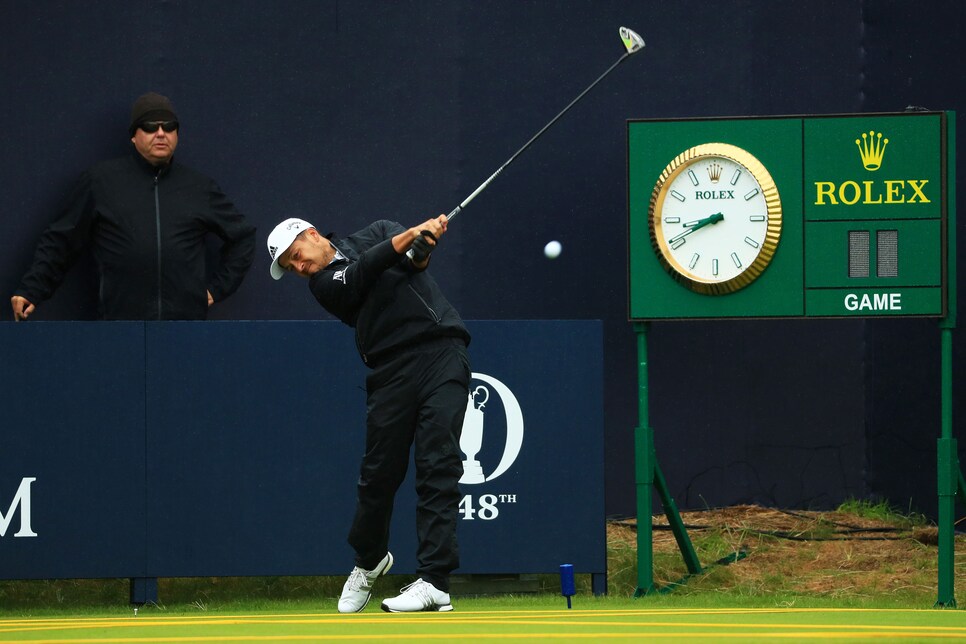 "I would gladly give up my driver if it's not conforming. But there's still 130 other players in the field that potentially have a nonconforming driver as well," he said. "Had a word with [the R&A], and hopefully they take my comments seriously and my concern just because it wasn't my plan to show up Monday morning of a major or Tuesday—sorry, it was Tuesday evening where I was doing driver testing here. It's not really what players want to be doing."
Sources later revealed that Schauffele wasn't the only player that week with a driver face deemed to be too springy. But it was the American who became the face of the incident, and who was affected most as evidenced by an opening 74.
COVID restrictions (2021)
Following the cancelation of the 2020 tournament due to COVID a different kind of rules issue popped up as the R&A put extra-strict rules in place for the 2021 event. The rules included player support groups (family included) being capped at four people, and no lodging with members of different player teams. And the restrictions even had some players thinking about skipping the tournament.
"I'm going to go because it's the British Open," a player who spoke to Golfweek on the condition of anonymity said. "But I certainly thought about not going. I just can't believe with the numerous examples of successfully run safely held tournaments and majors here that they can't figure out a better situation."
Fortunately, the world is in a much better place with this two years later.
Is it the British Open or the Open Championship? The name of the final men's major of the golf season is a subject of continued discussion. The event's official name, as explained in this op-ed by former R&A chairman Ian Pattinson, is the Open Championship. But since many United States golf fans continue to refer to it as the British Open, and search news around the event accordingly, Golf Digest continues to utilize both names in its coverage.