Not a fan
British Open 2022: Matt Fitzpatrick sounds off, says Old Course setup is 'tough to take'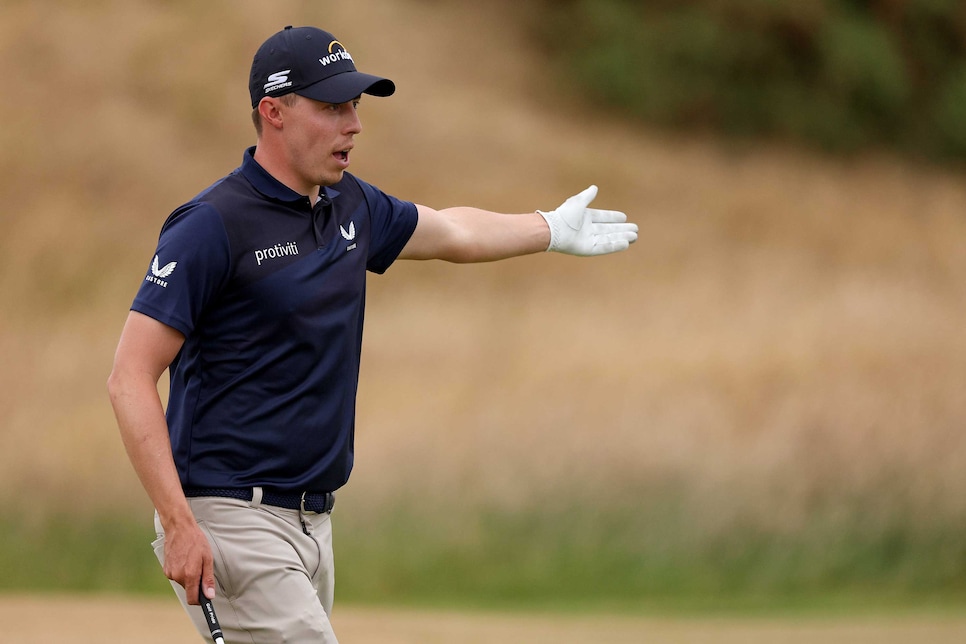 ST. ANDREWS, Scotland — It was going to happen at some point. After Friday's second round, a handful of players—among them Tiger Woods—pointed out some "new" hole locations that were in play at the Old Course, noting the creative ways the R&A was setting things up to keep the birthplace of golf a challenge at the 150th Open Championship. The tone was neutral, but the implication was not necessarily hidden.
However, after a three-under 69 on Saturday that got Matt Fitzpatrick to nine under for the championship but left him seven shots off the lead, the new U.S. Open winner took the comments a step further, doing more than implying the set-up on the firm-and-fast links was a concern.
"I'll be honest, I'm not really a fan," Fitzpatrick said of the course. "It's difficult to … I just feel like sometimes I've heard it on commentary all week, you can hit good shots and get bad bounces and you can hit bad shots and get good bounces. And like I say, I felt like for the first seven holes I didn't really miss a shot and I'm walking off seventh green plus one. It's tough to take. It's tough to stay patient. I managed to make a few putts coming in. That always makes you feel a little bit better."
Like his fellow competitors a day before, Fitzpatrick brought up tucked pins and how there were a handful that were, well, perhaps too tucked. On the drivable par-4 12th hole, the pin position was just beyond a big mound in the front center of the green. While Fitzpatrick found the putting surface off the tee, his 55-foot eagle attempt was a downhill slider that had to hit the hole to have any real chance of stopping near the cup. The putt went 14 feet by, and Fitzpatrick couldn't make the comebacker.
"Some of the pins as you can see are incredibly tucked just over slopes," Fitzpatrick said. "The green on 12, I just have got no putt. It's tucked on the top of a hill. I hit what I thought was a good putt and it's gone to 12 feet. There is a lot of stuff like that that's being done obviously to protect it from going lower."
That's not to say Fitzpatrick doesn't think there are low numbers out there. The leaderboard says otherwise. But they're likely to come from those teeing off early on Sunday, when the course is still softer from the cool morning air.
"It will be harder tomorrow," Fitzpatrick said. "I'll need guys to come back to me."
Can the 28-year-old newly minted major winner make up seven shots? He hasn't done it before "but there is always a first time." Yet he's resigned to thinking the leaders will have to falter for him to be able to win a second straight major. "They have to come back to me. That's how the golf course plays."
A course that he won't mind leaving behind on Sunday.
MORE OPEN CHAMPIONSHIP 2022 STORIES FROM GOLF DIGEST