Stats
British Open 2022: The PGA Tour record you probably didn't realize Cameron Smith broke on Friday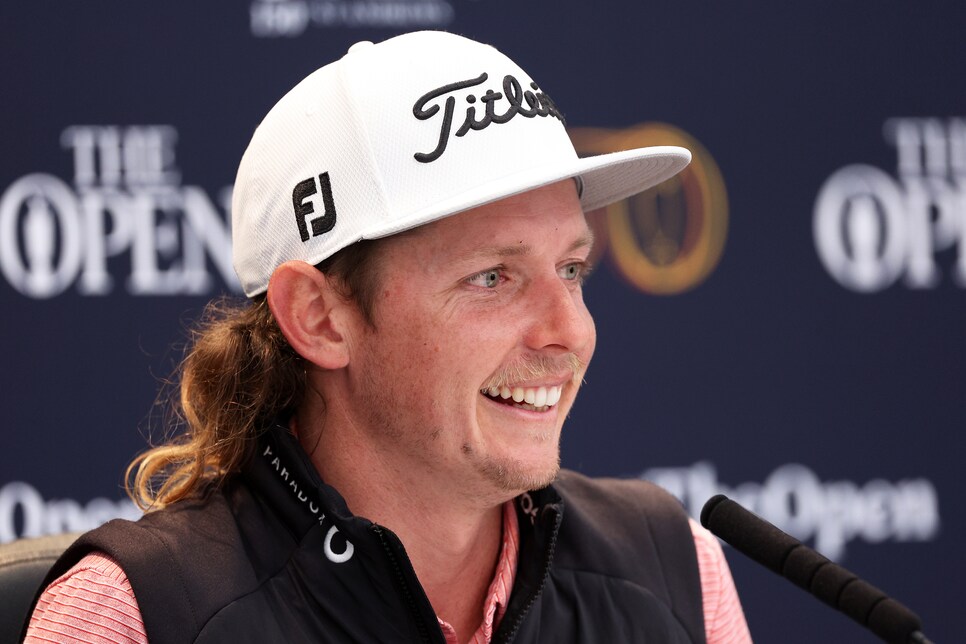 Cameron Smith is more under par through 13 holes than anyone in the history of golf's oldest major championship. But he also broke a PGA Tour record on Friday at St. Andrews that you may not have realized.
The Aussie was draining putts from all over the Old Course during a sensational second round in which he grabbed the midway lead at the 2022 British Open. Fittingly, his score of 64 included a 64-foot eagle putt on the par-5 14th hole.
At that point, the major championship scoring record of 62 seemed in danger, but Smith only parred his final four holes. Slacker.
Anyway, he settled for setting another mark, albeit an unofficial one. Smith's total of 253 feet worth of putts for the day is the most on record during a PGA Tour round. Ever.
Even Old Tom Morris would be impressed. Not surprisingly, golf's newest metrics back up the fact that Smith is really putting well this week. According to datagolf.com, the reigning Players champ gained a ridiculous 6.2 strokes putting alone on Friday, accounting for 80 percent of the 7.69 shots he gained on the field overall.
That ratio is pretty consistent for the tournament thus far as well with Smith averaging 6.69 strokes gained total, 5.01 of those coming on the greens. And again, it helps when you knock in a 64-footer.
Keeping that kind of putting up over the weekend is a tall order. But if anyone seems up to the task, it's Smith. After all, he began 2022 by breaking the PGA Tour 72-hole scoring record at Kapalua. When Smith gets rolling, well, he really rolls it.