Legends
British Open 2022: Good luck not getting emotional watching a tearful Tiger Woods walk up 18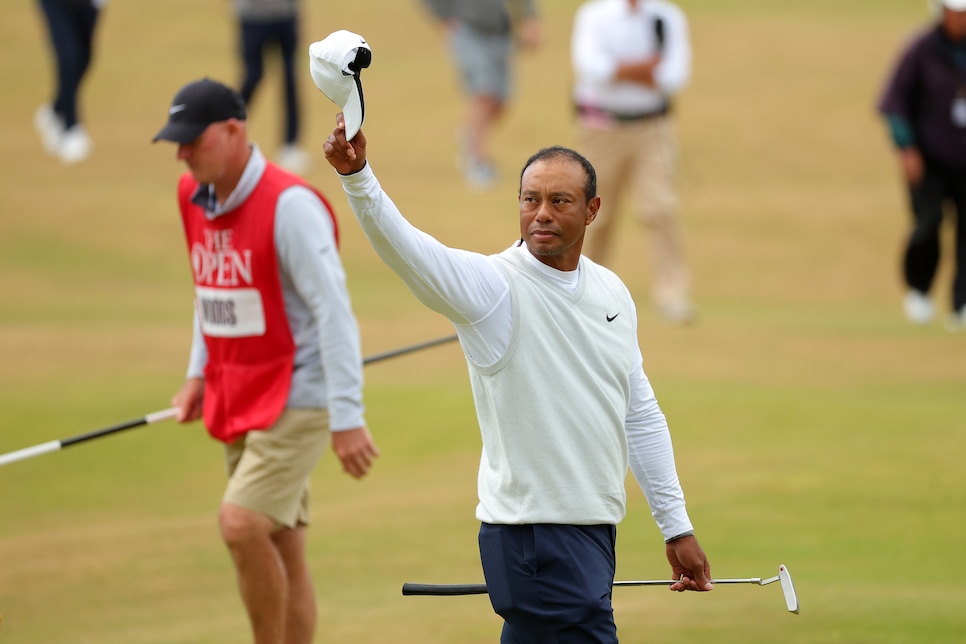 Tiger Woods wrapped up a disappointing week at the 150th Open Championship, but he still provided a moment that will be tough to top over the weekend.
Many speculated whether this would be the final time Woods, 46, will play the Open at St. Andrews, but he didn't even think about pausing for a sendoff photo on the Swilcan Bridge as he played 18 on Friday. In fact, that was about the fastest he's moved all week.
But as he continued to walk to the green and the ovation from the fans grew, we saw something we haven't seen too many times during his legendary career: tears. The 15-time major champ got pretty emotional as he soaked in the incredible scene at the Home of Golf. Have a look—and have a box of tissues handy:
What a beautiful moment. We'll forget about the missed four-footer for birdie as Woods shot 75 to go along with his opening 78. It was certainly a disappointing result for a guy who has won twice here, but you can't measure how much just his presence this week meant to the game. And how much it meant to him after his car crash last year.
"Anytime you get a chance to play the Old Course, in the Open, it's just special," Woods told Cara Banks on USA's coverage after his round. "It really is."
And he acknowledged getting emotional—in part because (gulp) it might be the last time he tees it up at an Open at St. Andrews.
"I don't know if I'll be physically able to play another British Open here at St. Andrews," Woods continued. "I certainly feel like I'll be able to play more British Opens, but I don't know if I'll be around when it comes back around here. So the warmth and the ovation at 18, it got to me."
The Open is expected to return to St. Andrews in 2027, but that's not official. Woods would be 51 then. We'll have to wait and see if he comes back, but one thing we know is he will create quite a scene if he does. Again.