News
British Open 2019: David Duval plays the wrong ball, posts 13 during disastrous front nine (UPDATE: Score changed to 14)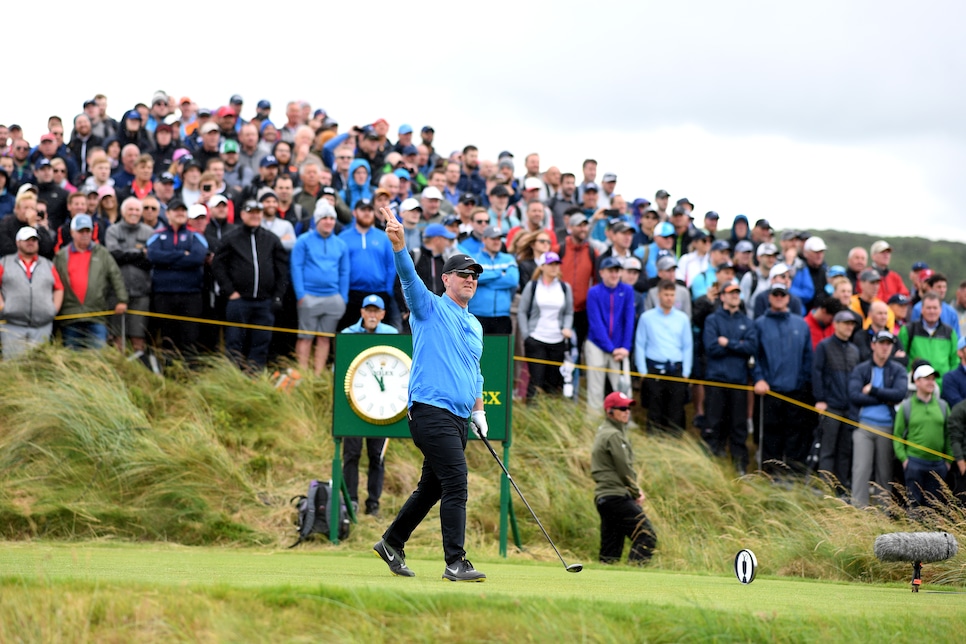 The 2001 Open champ will have plenty to talk about when he returns to his Golf Channel duties after a wild first seven holes at Royal Portrush. After opening with two birdies, many on Golf Twitter were pointing out how badly the 47-year-old was beating McIlroy. But about an hour later, Duval had created quite a buzz for something much different.
Nick Faldo relayed to TV viewers that Duval had played the wrong ball on the seventh hole—something Faldo did at the 1994 Open. But that rarely seen two-shot penalty was just the beginning of his problems.
Turns out, the former World No. 1 had already carded an 8 on the par-4 fifth hole. And he would take a lot longer to finish the par-5 seventh.
The official Open leader board first had Duval making another snowman on No. 7. Then it changed to 15 before finally settling on 13. Hey, it's tough to keep track of that many strokes—and that many different golf balls being hit. So much for beating Rory.
Of course, Duval is a part-time player, so it's a bit unfair to compare him to the rest of the field. But a 13 is a 13. And a 48 is a 48. And again, people were talking. Here's a look at his crazy scorecard for the front nine: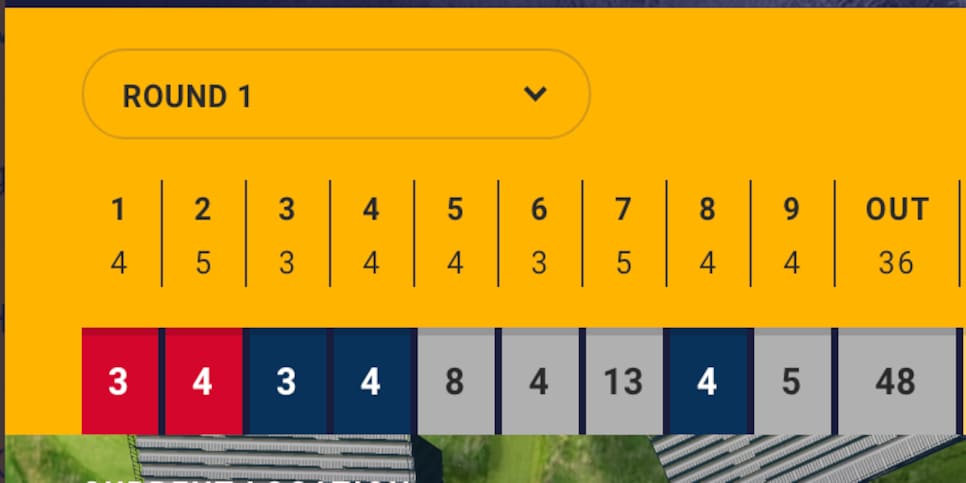 "Oh, well," Faldo said when learning of the score. "We've seen a lot today."
We certainly have. And the good news? It's still early.
UPDATE: This hole was even wilder than we originally thought. Enough so that Duval's score on No. 7 was changed to a 14 and the tournament released the following bulletin describing what happened:
David Duval's score on the par five 7th hole has been adjusted to a 14 instead of a 13. His score for the first round is now 91, 20-over-par.
The adjustment was made following an error in reviewing his score on the 7th hole. David lost his first two balls from the tee and then played a wrong ball for the third ball played from the tee. On discovering the mistake at the green he had to return to where the wrong ball was played but the correct ball could not be found. Therefore he had to play again from the tee for a fourth time under penalty of stroke and distance. He played six shots in completing the hole with the fourth ball from the tee. He incurred a two-shot penalty for playing the wrong ball but the strokes played with the wrong ball do not count in his score (Rule 6.3c).
No further penalty was applied for the score adjustment.
Wow. Guessing the extra stroke won't be the difference between him making or missing the cut on Friday.