News
British Open 2019: Rory McIlroy's homecoming Open gets off to a nightmarish start at Royal Portrush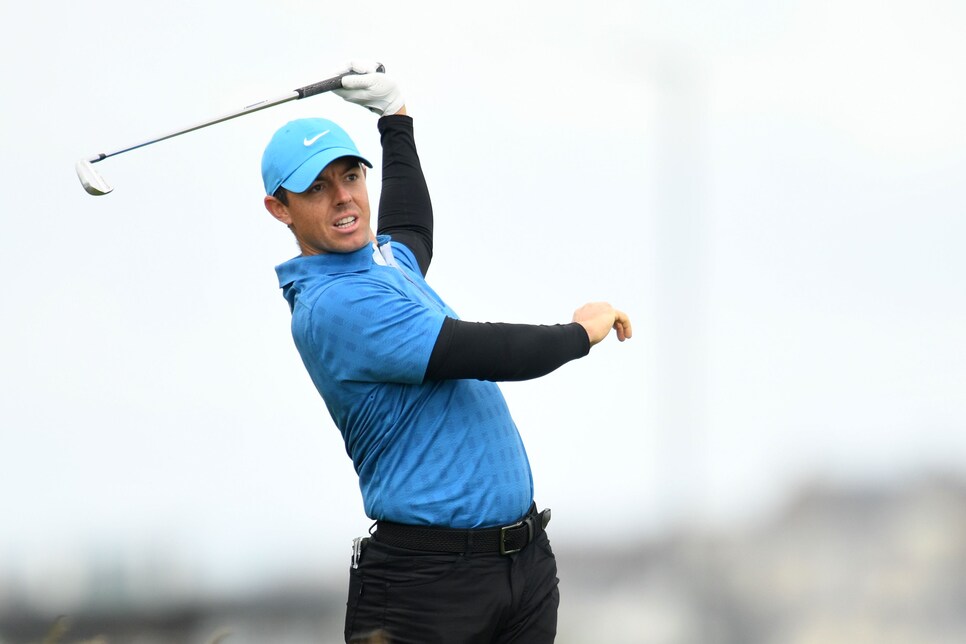 PORTRUSH, Northern Ireland — The weight of expectation can be a heavy burden.
Rory McIlroy has talked all week, and for months really, about treating the Open Championship at Royal Portrush like any other tournament. But it isn't, no matter how much he has tried to convince himself otherwise. Not for a four-time major champion who grew up an hour away and shot a course-record 61 on the Dunluce Links as a 16-year-old.
On that day, McIlroy missed a five-footer for birdie on the first and settled for par. Fourteen years later at the tiny seaside town's first Open in 68 years, he missed a five-footer on the first hole again, but this time, it resulted in a quadruple-bogey 8. Welp. It was how he got to that point that was perhaps most alarming.
Teeing off with an iron on the 421-yard par-4 opener, where out-of-bounds stakes line both sides of the hole (the ones on the left are internal OB), McIlroy yanked his ball left and, incredibly, out of play. His reload fared only slightly better, with McIlroy finding gnarly rough on the left again.
The ball stayed in play but things only got worse from there.
McIlroy's third shot had landed in such deep rough that he took an unplayable, costing him another stroke. He then chopped out short of the green, chipped past the hole and missed the putt coming back before mercifully tapping in.
Suffice to say, no player has ever won the claret jug after opening with a quad—though there were two players on the European Tour this year who made an 8 on the first hole and went on to win anyway.
The impact of McIlroy's quad reverberated through the crowd, naturally, leaving much of it in shock. It also sent his live odds to win soaring, moving McIlroy from 8-to-1 to win at the start of the tournament all the way to 29-to-1 after the opening hole.