The Loop
British Open 2018: Francesco Molinari credits wife for always watching him: "I don't know how she does it"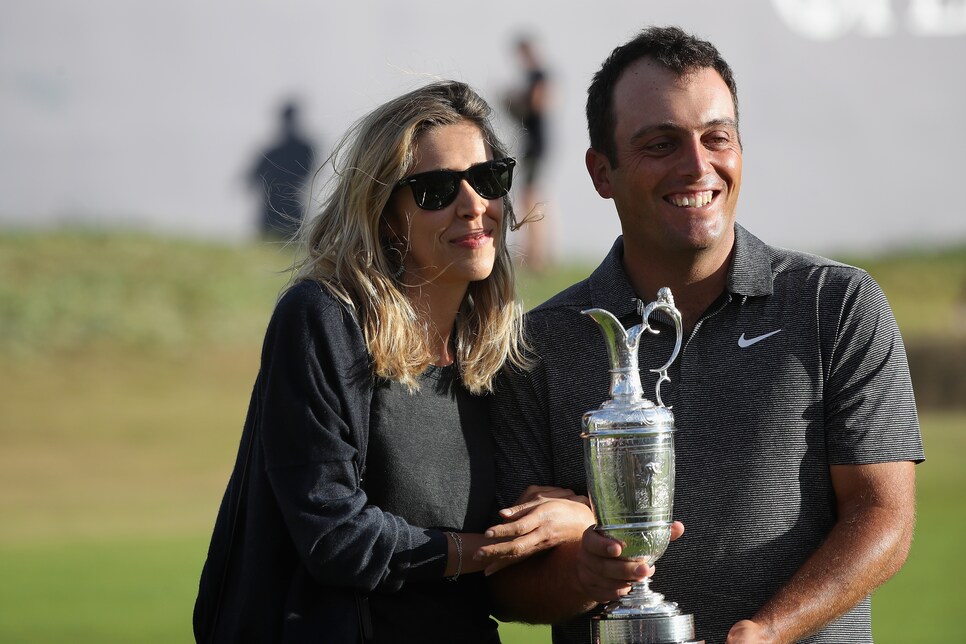 CARNOUSTIE, Scotland -- Shortly after signing for a final-round 69 that all but guaranteed his victory at the 147th Open Championship, Francesco Molinari headed to Carnoustie's practice green. Sure, it never hurts to stay loose and practice just in case of a playoff, but the real reason for the Italian's extra putting work was something much different.
"I couldn't watch Xander (Schauffele) play the last two holes, to be honest," Molinari said That's why I went to the putting green because I probably would have felt sick watching on TV."
This is a man who had just outplayed Tiger Woods while paired with the legend late on Sunday at a major. A guy who didn't make a bogey over the entire weekend at one of the world's toughest courses. And yet he couldn't bring himself to watch the tournament's conclusion?
"So big credit to my wife that watches me all the time," Molinari continued. "I don't know how she does it. I couldn't do it."
Despite knowing Schauffele needed a miracle -- an eagle on the par-4 18th -- to catch him, Molinari rolled putt after putt. Then someone just off the practice green announced, "Congratulations! You're the Champion Golfer of the Year!"
Molinari hugged his caddie, Pello Iguaran. He hugged his coach, Dave Alred. He hugged his wife, Valentina. And eventually, he hugged the claret jug. Wherever Italy's first golf major champ goes to celebrate on Sunday night, it's officially safe to turn on the TV.