News
Brandel Chamblee says Tiger Woods "got the least out of his talent of any player in history"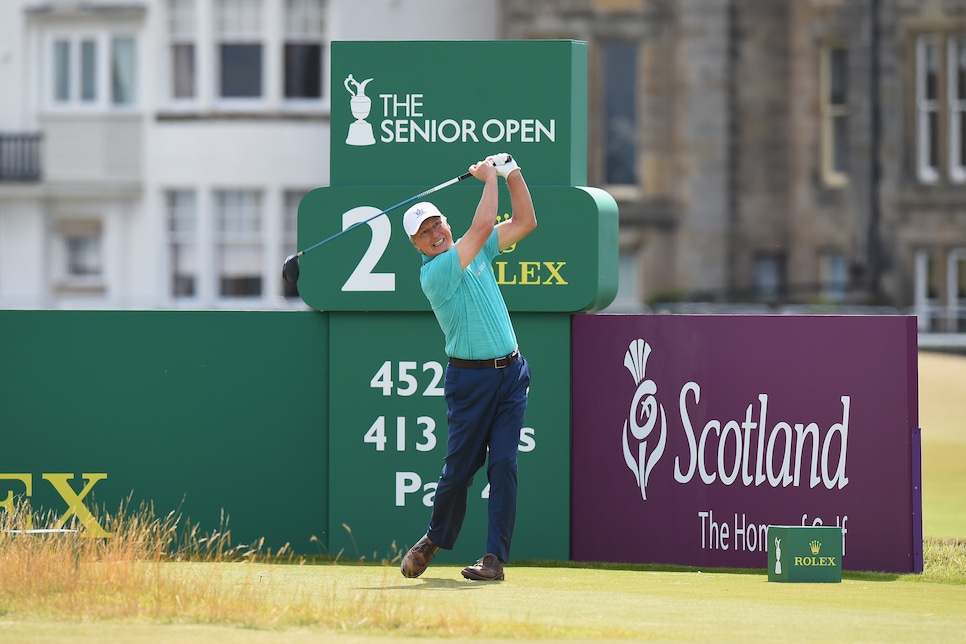 While Chamblee's critics probably would have liked to have seen him fare worse than a missed cut at St. Andrews — after all, he still won a qualifier earlier in the week — they had to be happy to hear he can be just as brutal when discussing his own game. As the former PGA Tour pro told us on this week's Golf Digest Podcast, the reason he doesn't pull any punches when he's on the air is quite simple.
"I would tell them I had their job for 20 to 25 years. They've never had my job," said Chamblee, winner of the 1998 Greater Vancouver Open. "I understand their job, I don't think they quite understand the role of my job is not to be their best friend. At all. My job is to analyze their golf swing. I'm not a cheerleader. I'm an analyst."
"I would argue he got the least out of his talent of any player, maybe in history," Chamblee said.
It's a stunning statement considering Woods' 14 (and possibly counting) major titles, but Chamblee puts Tiger's career in the context of what could have been.
"What other player would you have imagined was going to win 30 major championships? Twenty-five, 30 major championships and 100-plus events?" Chamblee goes on. "There's no other player that any of us would ever have imagined — I think he was better than any of us ever imagined. But once he got going, we thought, well . . . he's going to be Genghis Khan to the record books."
We could have talked Tiger — and golf — with Chamblee all day, but he's a busy man this week. Please listen to what else he had to say about what it would take for Tiger to get all the way back, why he thinks a "ridiculous" score will win this week at the PGA Championship, and who he believes will be hoisting the Wanamaker Trophy come Sunday evening.