Hope You Had Insurance...
Brad Marchand calls himself a Lamborghini, gets immediately totaled by the Carolina Hurricanes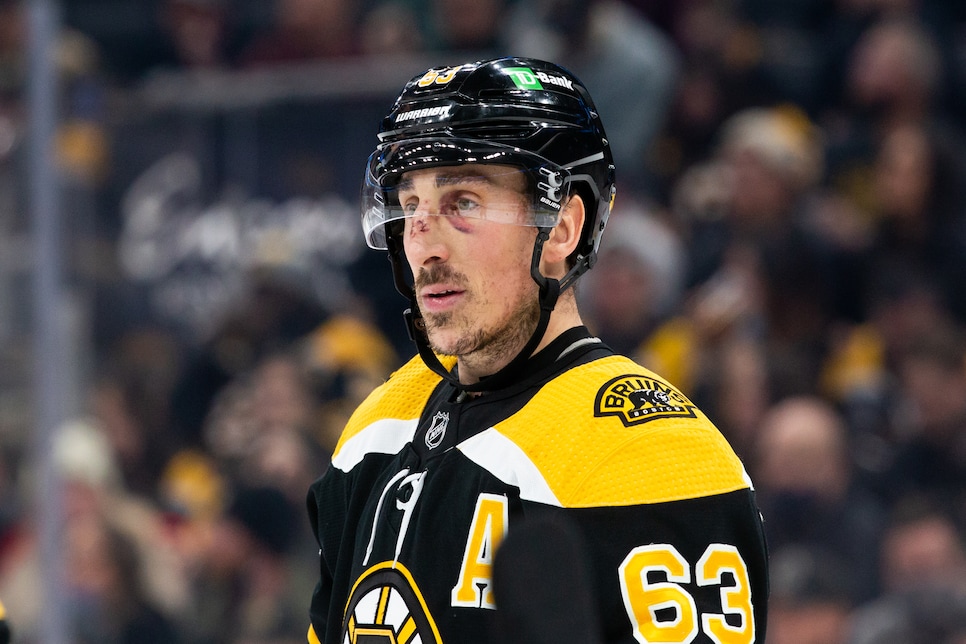 Things change fast in this business. On Tuesday afternoon, Brad Marchand was the toast of the town, with every R-dropping pucks nut in the Commonwealth clinking their Boston Lagers in celebration of Marchand's war of words with the Carolina Hurricanes' Vincent Trocheck. By Tuesday night, the Bruins forward was lying face down on Storrow Drive, steamrolled by a 23-year-old Canes social admin.
But how did we get here? Well, it all began when reporters asked Trocheck if his style of play was similar to Marchand's, to which he replied:
In the NHL, those are fightin' words, so Marchand dropped his gloves, hopped on Instagram, and posted a few of his stats in comparison to Trocheck's with the caption "This is like comparing a Lambo to a Prius." Barstool drooled. NBC Sports dubbed the clapback "hilarious." Siskel and Ebert gave it two thumbs WAY UP! Normally we'd embed the post for so you could witness the genius for yourself, but sometime in the dead of the night, Marchand deleted it.
Why? We're glad you asked, friend. The answer is a simple one: Because Marchand and the Bruins got slaughtered on and off the ice on Tuesday night.
First Trocheck settled the virtual spat under the white-hot lights of real life, wrapping Marchand around a telephone pole mid-game.
Then the Canes' ran up the score, their social team adding a little Salt Bae sprinkle to the 7-1 wound:
So yeah, safe to say the Lambo is looking a bit more like a Pinto this morning. And if you're too young to remember what a Pinto is, go ask your dad about that piece of sh*t.