Rats Gonna Rat
Brad Marchand, still an enormous dirtbag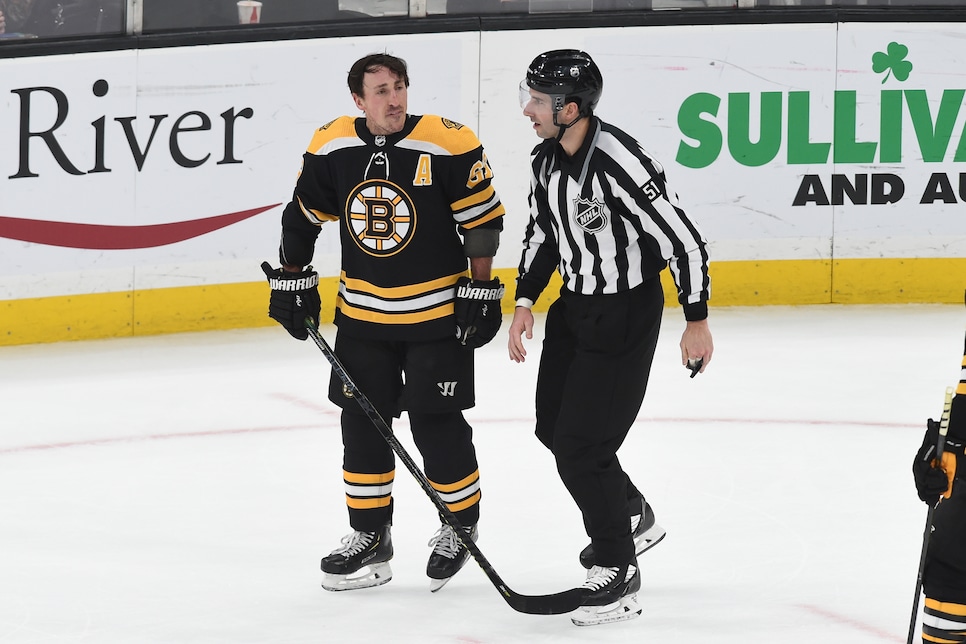 Aaaaaaaaaaaand it's gone. The little rat just couldn't help himself on Tuesday night in Boston, where the visiting Pittsburgh Penguins rolled into town and left with a 4-2 victory. But that wasn't the story of the night, Marchand was, for punching Penguins goalie Tristan Jarry in the back of the head seemingly out of nowhere:
Instantly, the mental gymnastics from Bruins fans on the bird app began. "Jarry slashed Charlie Coyle!" and "Jarry must have said SOMETHING" were the instant go-to's. Both of those can be true and likely were, but the common theme with all of these Marchand slew foots and punches to the back of the head and cross checks in the back, etc., etc., are that his supporters need to immediately jump through a million hoops to defend whatever scumbaggery he's up to. And please, for the love of GOD, spare us the "if he was on your team!!!!" schtick. For once, can we call it like we see it with this guy? Yes, he might be defending his teammate, but a punch to the back of the head and a stick to the goalie's face might not be the best way to go about it. Just a thought.
It didn't help that earlier in the night, he pulled this move on Jarry, which, at the time, seemed pretty funny and another potentially likeable Marchand moment:
But then, much like the tuxedos in "Step Brothers," it didn't seem as funny anymore when he socked Jarry in the back of the head later in the game. What if Jarry was going to toss that puck to a young kid and make his night? Marchand hates children, I guess.
All kidding aside, Marchand was given a match penalty and is likely facing some sort of suspension, which he deserves as a repeat offender. Yes, Massholes, he's a great player that we'd all love on our team blah blah blah. Please, give it a rest.