The Loop
Boston Red Sox have racked up $600,000 in bar tabs since winning the World Series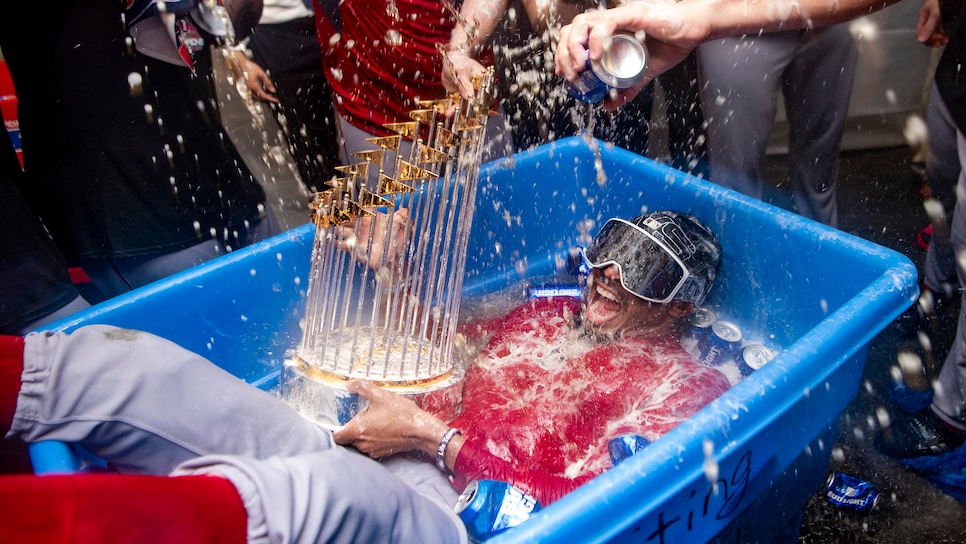 Billie Weiss/Boston Red Sox
Winning a professional sports championship must be the greatest feeling on earth. I wouldn't know and never will, but the Capitals, Eagles, and Warriors all partied like they just returned from protracted military conflict on foreign soil upon claiming their respective titles this year. Now you can add the Boston Red Sox to the list. According to TMZ Sports, the 2018 World Series champs have tallied not one, but TWO $300,000 bar tabs since clinching on Sunday night—and that doesn't even include what they spent on their riotous championship parade on Wednesday. Look out Ovi, Mookie is coming for your crown...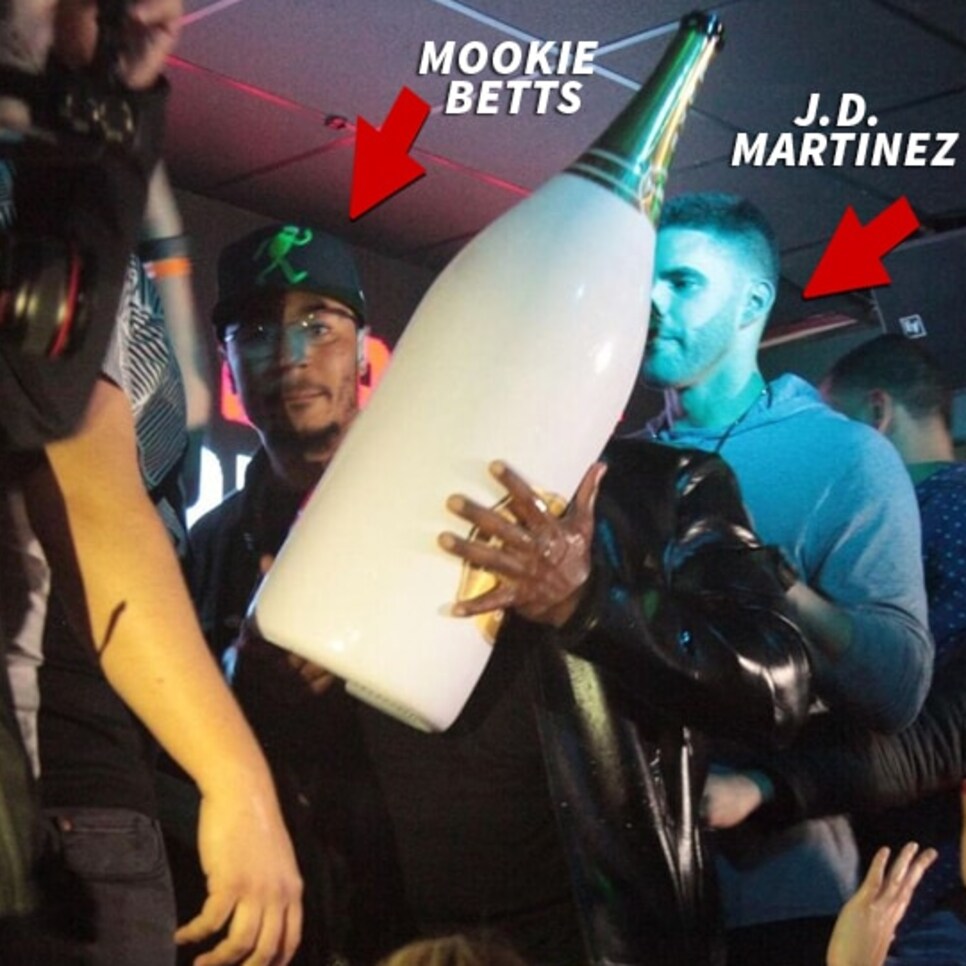 What you see there is a 15-liter bottle of Luc Belaire Luxe champagne, which the Sox also reportedly ordered 40 cases of while partying at Boston's Icon Nightclub this week. Luc Belaire Luxe isn't exactly Dom Perignon '75—you can afford a couple bottles for Thanksgiving, trust me—but pay nightclub prices on 40 cases and you're looking at one hell of a bar tab.
That was just the beginning of the Sox's corporate card bill this week, however, with the parade, featuring veritable Bud Light confetti courtesy of Dustin Pedroia and co., also likely topping out over the half-million mark. And that's all before the World Series trophy repair bill...
Sheesh, not even Costanza, lord of the idiots, managed to do this much damage in a single afternoon.