The Loop
Alex Ovechkin had a pretty strong night with the Stanley Cup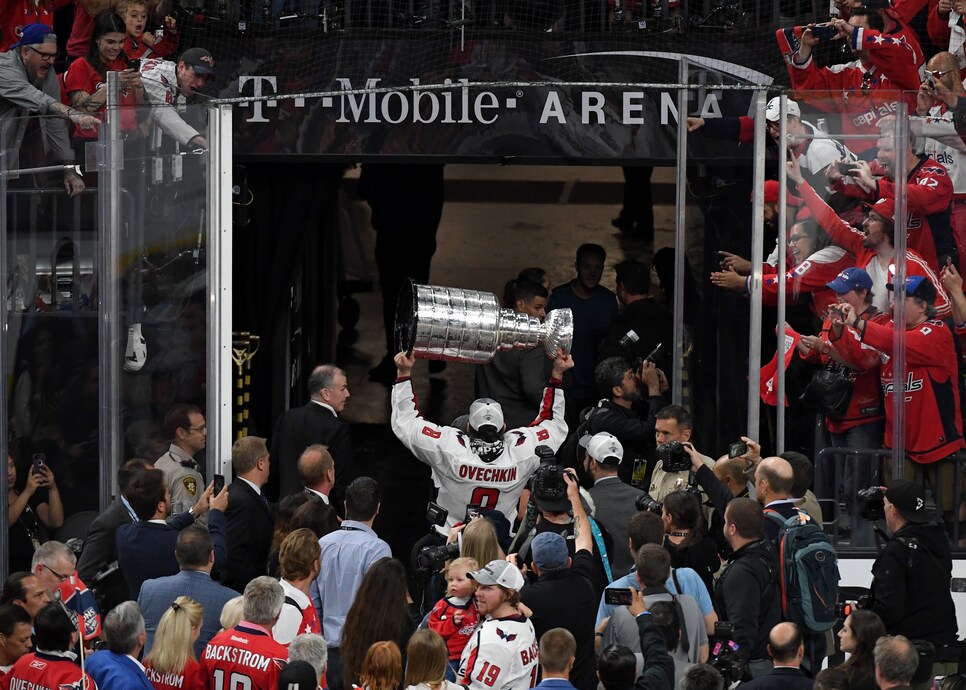 Well, it actually happened. Alex Ovechkin and the Washington Capitals finally won the Stanley Cup. And while that's incredibly painful to write out as a New York Rangers fan, you couldn't help but smile for the Great 8 on Thursday night when he lifted the greatest trophy in sports and screamed his lungs out as he often does.
If you know anything about Ovi, you know the real good stuff was going to come off the ice in the postgame celebration, as is tradition for any team that wins the Cup. But when Ovi finally got his hands on it, in VEGAS of all places, you knew the after-party was going to be special, and it started off with a BANG when the team was still on the ice.
The flash seen 'round the world kicked off a party of epic proportions that is really just getting started considering Ovi & co. have a whole year with Lord Stanley. We felt it was only right to round up all the videos in one spot for ya. Here's some of the better moments from Thursday night, and likely well into Friday morning. It may not be happy hour yet, but get some beers, get some whatever and enjoy:
Thoughts and prayers to the Cup, which is about to see some shit in the coming months.