News
Masters 2020: Surprise! "Bones" Mackay will be on the bag at Augusta National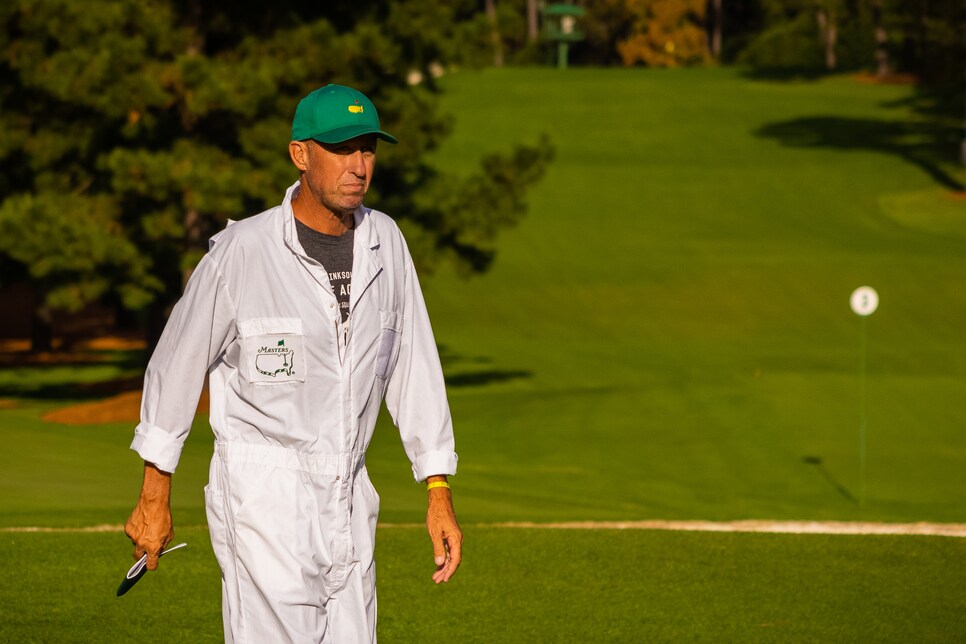 AUGUSTA, Ga. — A three-time Masters winner was an unexpected add to the tournament Monday.
That would be Jim (Bones) Mackay, longtime caddie for Phil Mickelson. Mackay, who was on the bag for all three of Mickelson's Masters triumphs, was spotted on the grounds Monday working with Jimmy Walker.
The 2016 PGA champ has employed Mackay before, with Bones helping out at the 2019 Farmers Insurance Open at Torrey Pines.
After parting ways with Mickelson in 2017 after 25 years together, Mackay joined NBC Sports as a commentator for its golf coverage. However, Bones has come out of retirement multiple times in the past three seasons, including fill-in loops for Justin Thomas and Matt Fitzpatrick this year.
One of those temporary gigs with Thomas led to a win at this year's WGC-St. Jude FedEx Invitational, with Bones also caddieing for Thomas at the following week's PGA Championship while Thomas' usual bag man, Jimmy Johnson, dealt with health issues.
Walker is hoping Bones can provide a much-needed spark. The 41-year-old Texan has missed the cut in eight of his past 10 starts, with his last top-10 finish coming in 2018. He enters the week 407th in the World Ranking.