Howdy Neighbor
Bobby Valentine films Cameo video, leaves camera rolling as his dog defecates in neighbor's yard, sends it in anyway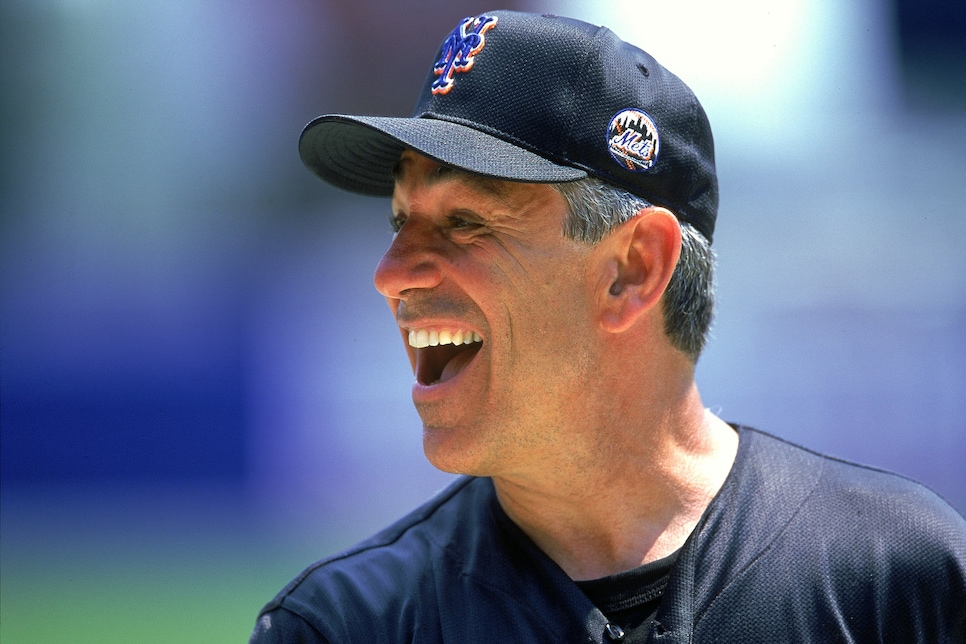 Here's a little piece of New England news for you: 71-year-old MLB legend Bobby Valentine is currently running for mayor of Stamford. Running as an unaffiliated candidate, Valentine is making a very real push at the Connecticut commuter hub's biggest office, but his campaign hit a hilarious stumbling block this week. It wasn't illicit donations or extra-marital scandal, however. Instead it was Valentine fleeing the scene of his dog crapping in his neighbor's yard, all captured on an eight-minute Cameo video that Valentine accidentally left rolling and then, even more inexplicably, sent in. Check it out.
Consider yourselves warned, the majority of this clip is shaky crotch shots of Valentine's sweatpants, but the highlights are worth that high cost of admission. Valentine begins the Cameo message greeting some guy named Matt. "Matt how are ya, Bobby Valentine here," he says. "T-shirt, walking my dog. Yeah I think it's spring …" At this point Valentine stumbles on his words and thinks he turns the video off. Moments later he spots a neighbor, and gets to yammering. "Three years working at that f—ing thing!?" he asks jokingly, enjoying a little rat-a-tat with some anonymous buddy in that classic "dads shooting the sh*t" tenor we all know and love.
From there the stroll continues without incident until about the six-minute mark, when suddenly Valentine mutters "hurry" and picks up the pace. Walking stick clacking on the pavement, Valentine can be heard asking "why did he do doo doo again? Same place, right in the front yard …" in reference to his dog, which had just defecated on his neighbor's well manicured lawn … again. Toward the end of the video Valentine can be heard saying, "we're going to need to start bringing a bag."
Why did Valentine submit this smoking gun? Was it an inside job? Did he forget he didn't finish it? Is that memory lapse something that should concern Stamford voters, or is the fact he didn't pick up his dog's crap from his neighbor's front yard a bigger red flag? All burning questions to be answered on election day, but for now we'd be slightly more concerned about his plans (or lack thereof) once in office.
"My whole thing isn't about policy, because we'll have great policy," he recently told The New Yorker. "You figure out what the problems are and what you can fix, and you make it part of your policy that you're going to implement."
Yikes Bobby. Maybe stick to Cameo ...