The Loop
BIG NEWS: Bowling returns this weekend with the first-ever Strike Derby (yes, we said Strike Derby)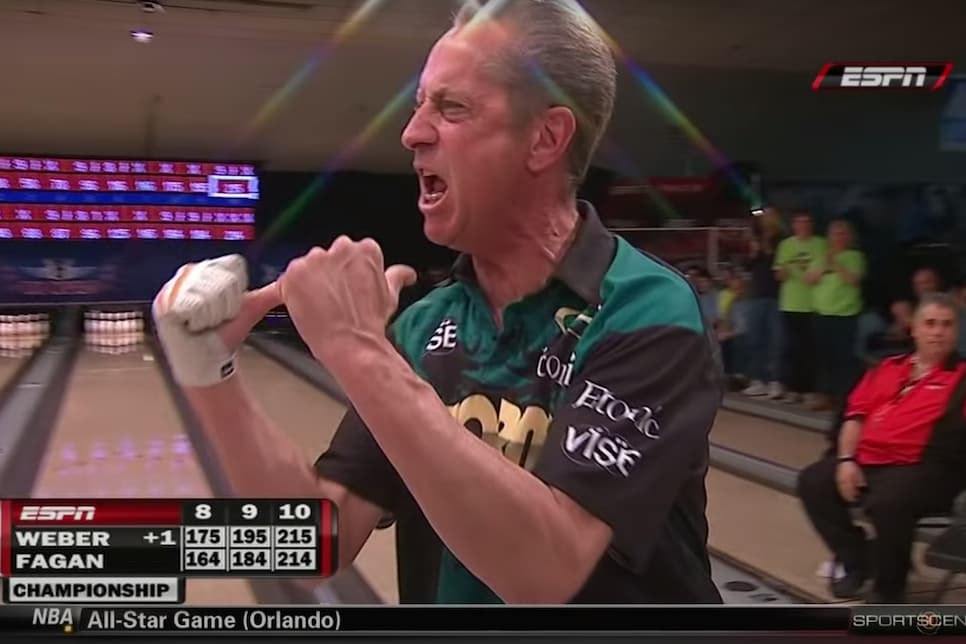 While we eagerly await the return of the PGA Tour next week and confirmation of the NBA's rumored plan, we, as a sports society, have ignored the resuscitation of perhaps the biggest hitter of all: BOWLING BABY, which makes its triumphant return this weekend with the PBA's (and world's?) first-ever Strike Derby. Sorry, we forgot to tell you to sit down first. The Loop is not responsible for any concussions or contusions suffered in the reading of this article.
The no-holds-barred battle for bowling supremacy will feature eight top pros, from Tommy Jones and Kyle Troup to Sean Rash and EJ Tackett. These are the names of professional bowlers we think. Each bowler gets two minutes to rack up as many strikes as possible. The whole shebang goes down at Bowlero Jupiter in the sunny central Florida on Saturday night at 7pm and will be broadcast on Big Fox, even if the standard-def glory of FS2 does seem like the natural spiritual fit.
The only rain cloud on the horizon is the fact that Pete Weber—better known as Mr. Who Do You Think You Are, I Am?—doesn't seem to have scored a ceremonial invite. But maybe, just maybe, if we cross our fingers and count our lucky stars, the PBA is saving The King for a WWE-style reveal n' steal. BAH GAWD THAT'S WEBER'S MUSIC!