The Loop
The weekend of October 10th is shaping up to be the best sports weekend ever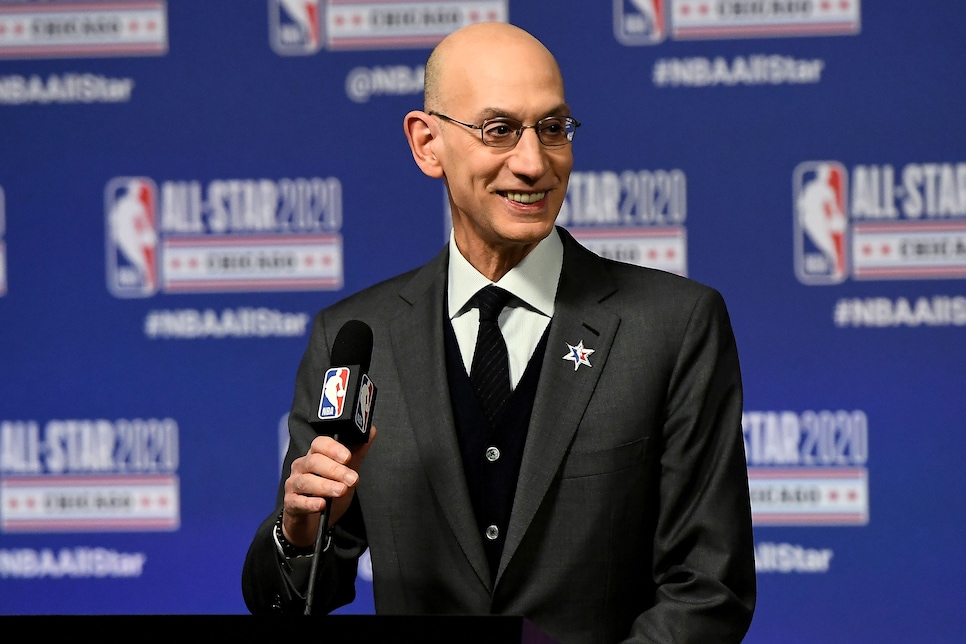 At the time of writing, it's June 3rd, 2020. It's not what you would call an easy time to be alive. We've emerged from a months-long pandemic to find our people and police at war. After years of sweeping it under the rug, we are finally confronting the fact that racism in this country is not the distant memory we hoped it was. But there is hope. Hope in the way that Americans have rallied toward a common cause, even if you don't necessarily agree with all of the methodologies, and hope because the prospect of a new, and hopefully improved, normal is on the horizon.
All of this is a clunky of way of saying that what follows may not be important in the short term, but if it gives you something look to forward to and aim toward and reminds all of us not of our differences but commonalities, then it might be worth reporting all the same:
On Tuesday, news of the NBA's return to play plan leaked, and the news, for once, is good. We now go live to Woj with the bombs:
As The Athletic reports, the 22-team format would begin with a brief eight-game regular season reprise, followed by a play-in tournament for the eighth seed should the eighth and ninth seeds be less than four games apart. After that, the playoffs, and after that the NBA Finals. That's where things get even better. As Field Yates points out, under the proposed plan, the latest possible date for Game 7 of the NBA Finals would be Monday, October 12th, placing the Finals smack dab in the heart of the NFL and college football seasons, as well as golf's revised majors calendar.
In short, the weekend of October 10th could end being the Greatest Sports Weekend Ever™. Assuming all goes off without a hitch (a big assumption, but work with us here), here's what we could be looking at over the span of a few glorious October days.
NBA Finals games 5, 6, and 7 (if necessary)
Shriners Hospitals For Children Open at beautiful TPC Summerlin in Las Vegas
Tampa Bay Buccaneers vs. Chicago Bears (Thursday Night Football)
Pittsburgh Steelers vs. Philadelphia Eagles
Minnesota Vikings vs. Seattle Seahawks (Sunday Night Football)
Los Angeles Chargers vs. New Orleans Saints (Monday Night Football)
Clemson vs. Florida State
Michigan vs. Michigan State
Texas vs. Oklahoma (at the Cotton Bowl)
Start hoarding anything with a screen and WiFi connectivity now, because you're going to need every streamable surface imaginable. Hell, buy a projector and beam the Red River Rivalry on your garage door if you have to. Whatever it takes. No shortcuts.
If you really want to kick back and properly enjoy this bottomless sports bounty, however, we—as in we the f'n people of America—have a lot of work to do between now and then. Work to do to repair our relationship with each other. Work to do to make racism unforgivable again. Work to do to police our police and remind our government that WE control them, not the other way around. But if the thought of better, sports-laden days ahead is what keeps you going, then we're happy to have done one one millionth of our part.