The Loop
Score another one for MLB players, who have now offered to be mic'd up and participate in offseason home run derby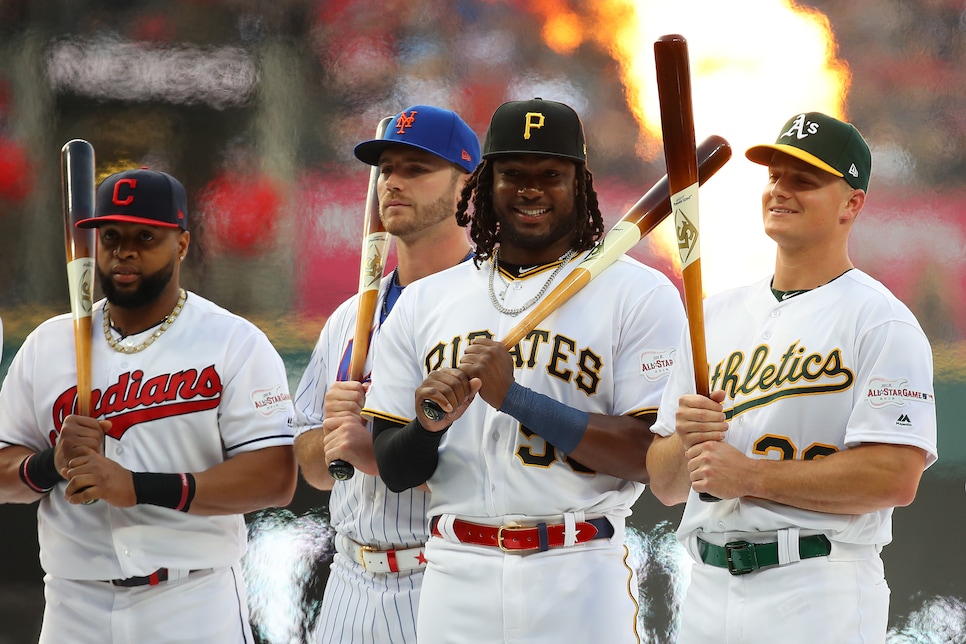 As things currently stand, we're a long way off from baseball. The mess began last week with a big ol' whiff from MLB, whose big plan to get back to baseball was to ask their biggest star to take a $32 million pay cut and their minor leaguers to subsist on $300 weekly stipends. Thankfully, however, in a very non MLBPA move by the MLBPA, they took a deep breath, waited the weekend, and allowed cooler heads to prevail. Now they've come back with a counter proposal that is still miles away from what will actually get done, but reportedly includes some pretty awesome concessions, at least for us fans. Here's USA Today on how the MLBPA is sweetening the pot:
"The players also would agree to commitments on broadcast enhancements, such as mic'ing players during the game and programming away from the ballpark. It also opens the door for events during the postseason or off-season like the Home Run Derby, All-Star Game and other special events."
First of all, we all really enjoyed ESPN's mic'd-up coverage of spring games the last year or two, and bringing it to the bigs in big situations could only make things better. Imagine actually getting to hear Max Scherzer's f-bomb operas after sending them down in order deep in the NLCS. Soundofmusic.gif-worthy of stuff. Then you have the prospect of winter baseball. No one actually watches the All-Star Game, but a New Year's Eve Home Run Derby would certainly put a dent in ol' Seacrest's ratings, we can tell you that much.
Again, who knows what actually gets agreed to here—baseball doesn't exactly have a great track record with stuff like bargaining agreements and fun—but we wouldn't say no to any of this and apparently neither would the players. How much they like the idea of playing 114 games between July 4th and Halloween, however, is another story . . .