Bold Move, Cotton
CONFIRMED: Ben Simmons will be on the Nets bench in Philadelphia for the boo-fest of the century on Thursday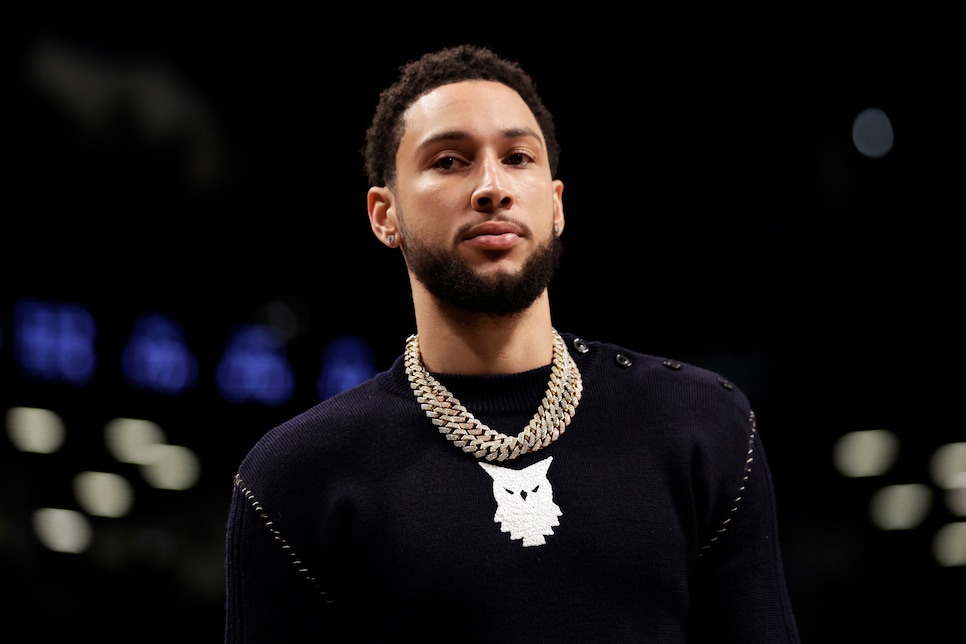 As far as NBA breakups go, the split between Ben Simmons and the Philadelphia 76ers was about as ugly as it gets. In the fall, Simmons secretly listed his house, returned to the team, was promptly suspended for not giving a sh*t, and never sniffed the Wells Fargo Center again. His former friend and teammate Joel Embiid badmouthed him for months in the media before it all came to a merciful end in February when Simmons was traded to Nets in a blockbuster swap for James Harden.
Having not played a minute of professional basketball since last spring, Simmons has taken a while to get back up to speed, but this week he joined the Nets as moral support on their current road trip, which just so happens to conclude in the City of (Not-So) Brotherly Love. The speculation all week has centered on whether Simmons will appear on the bench in street clothes, as he has for the Nets of late, and on Tuesday head coach Steve Nash finally delivered the verdict.
Click it or ticket, kiddos. We are about to witness the most vicious, off-the-rails boo fest in basketball history. Some, like 76ers coach Doc Rivers, who went as far as to say Simmons deserves a tribute video, are ready to let bygones be bygones, but we can assure you the good and hearty sports fans of Philadelphia are not. Spittin' distance tickets are already going for as much $2,000 a pop and if Simmons somehow survives until the third quarter without having a Yuengling dumped on his head, then perhaps there really is hope for peace on earth.
Simmons, who forced his way out of Philly specifically to escape the toxic negativity of the fanbase he's now about to confront, seems to think he's ready for this. If that sounds a little optimistic (naive? delusional?) to you, you're not alone. Hopefully Philly isn't out for blood, however. Hopefully it's nothing more than some lighthearted booing that we can all point and laugh at on Friday and say "haha, those crazy Philly folks!" But we all know hell hath no fury like a Philly fan scorned. Just ask Santa Claus.