Movin' and Shakin'
Vegas definitely thinks they know who won the James Harden-Ben Simmons trade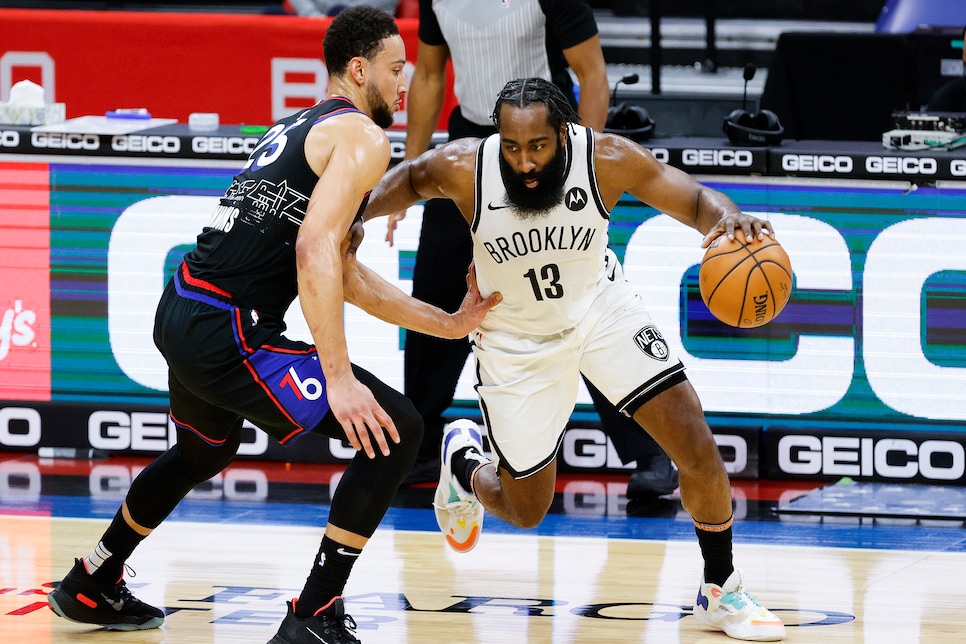 Well it's happened, folks. After weeks of will they, won't they, they couldn't, could they? the Brooklyn Nets and Philadelphia 76ers officially agreed to swap superstar malcontents James Harden and Ben Simmons on Thursday. There's no question that Harden is the more dynamic, game-ready player of the pair, but the move came at considerable cost to the Sixers, who gave up past, present and future to land him.
That's a whole lot of scratch for a guy who is now on his third team in three years and has earned quite the reputation in the process. All of which begs the question: Who was the biggest winner or, perhaps more accurately, the least biggest loser of this blockbuster trade? Within minutes, Vegas had the answer.
That is pretty definitive. With the trade, the Sixers have seen their line slashed in half, more than doubling their NBA Finals chances according to FanDuel and BetMGM. If you were bullish on Sixers futures back in September, congratulations. You're still in this thing.
The Nets' odds, meanwhile, saw movement in the other direction, albeit less dramatically. Not enough to move the value needle and not really enough to crush the hopes of preexisting bettors either. In other words the Nets are in limbo. Stop us if you've heard that one before.
Of course, there's still a lot of basketball left to be played. It's not hard to imagine Embiid and Harden gelling and the Sixers riding the foul line to the Finals. It also wouldn't be surprising if Simmons came in fitter than Harden despite not having played since May. It really could go either way, so if you're wondering what we think, here's a word of advice: