The Loop
The Ravens' Hollywood Brown put on 23 pounds in two months with this insane Bryson-esque diet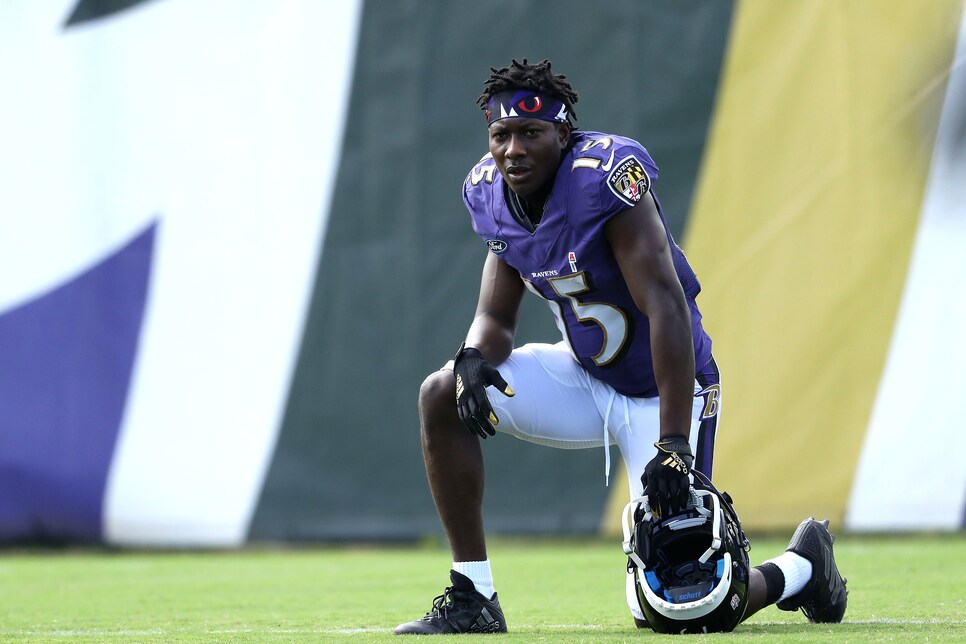 The biggest trend in sports right now—apart from naming things EXACTLY what they are—is getting yuge by hungry, hungry, hippoing any and all edible substances at every hour of every day. Bryson DeChambeau has been the poster child for this movement in 2020, but now Baltimore Ravens' wide receiver Hollywood Brown is following in his goliath footsteps with this ridiculous diet that has helped him gain 23 POUNDS over the course of just TWO MONTHS. Ladies and gentleman, we hope you brought your appetities.
It's not as flashy as a full stack of Dwayne Johnson tequila syrup pancakes, but it is A LOT of damn food. Six meals and about 4,000 calories per day to be more precise, including an early morning pick-me-up of four hard boiled eggs and a steady regimen of peanut butter transfusions. Perhaps more impressive, however, has been Brown's ability to give up his go-to McDonald's order of 20 chicken nuggets, one double cheeseburger, and a giant sweet tea, all of which he would down in a single sitting. Brown rice and dark, leafy greens that ain't.
Brown has combined his new see-food diet with a virtually perpetual state of working out, which has seen his weight jump from 157 to 180 ahead of the start of the 2020 NFL season. It's a weight mighty Bryson would guffaw at, but let's see the Unit of Absolution do this . . .
Definitely more of a Phil workout, tbh.