Amateurs
2023 Augusta National Women's Amateur: Field, TV listings, Viewer's Guide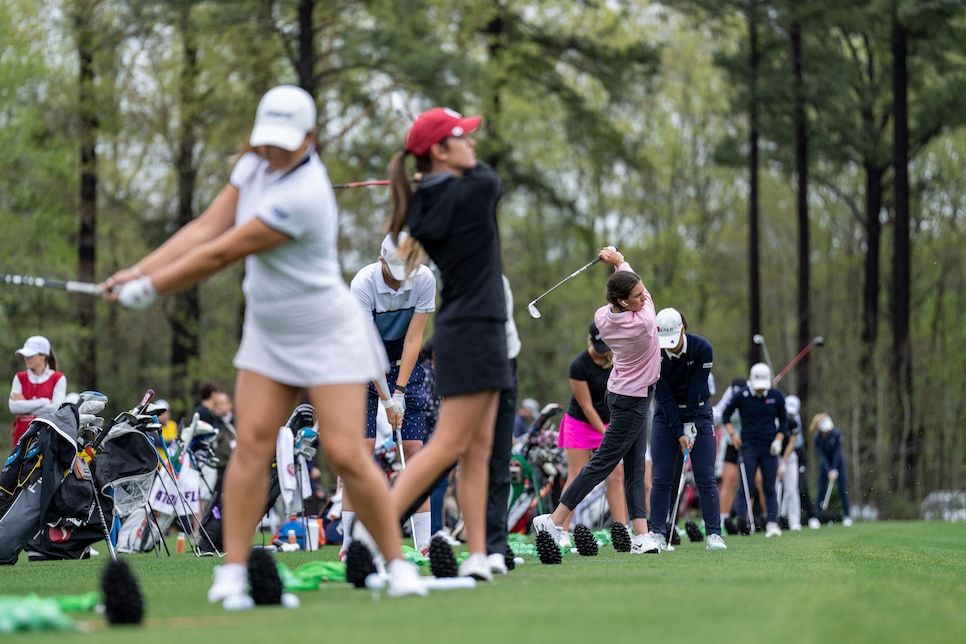 With each passing year, the Augusta National Women's Amateur has become a more captivating part of the Masters spectacle, a celebration of golf that, along with the Drive, Chip and Putt National Finals, serves as the perfect prelude to the festivities to follow. For the fourth time, a field of 72 players—including 24 of the top 25 in the Women's World Amateur Golf Ranking—will be competing for the title. And for the first, the field will include past champions—Tsubasa Kajitani (2021) and Anna Davis (2022)—looking to see if they can rekindle their past success in the event.
The 54-hole event starts at Champions Retreat on Wednesday and Thursday, the Island and Bluff nines their own demanding challenge. The top 30 players and ties then advance to compete at Augusta National on Saturday, but not before the entire field gets to play a practice round on the famed course when the tournament pauses for a day on Friday.
For the first time since in inception in 2019, the opening two rounds at Champions Retreat will be broadcast live on Golf Channel and Peacock from 1:30-3:30 p.m. EDT Wednesday and Thursday. NBC then covers Saturday's final round from Augusta National from 12 noon-3:30 p.m. EDT. The broadcast will also be streaming on Peacock and the NBC Sports app.
3 … Players in the field will have competed in all four editions of the Augusta National Women's Amateur as of this week: Emilia Migliaccio, Erica Shepherd and Rose Zhang.
5 … Players who finished in the top seven in 2022 return for this year's Championship: Anna Davis (champion), Latanna Stone (T-2), Ingrid Lindblad (T-2, below), Amari Avery (T-4) and Rachel Kuehn (7th). Tsubasa Kajitani will also compete for the first time since her 2021 victory.
15 … Years and one week old is the age of the youngest participant, Gianna Clemente. Clemente was a Drive, Chip and Putt National Finalist in 2017 and is a three-time junior All-American (2020-22). The oldest player in the field is Kendall Griffin (24).
20 … Different countries are represented in the 2023 field, including 31 players from the United States and 41 from international countries. Japan leads the international contingent with 10 players, followed by England with five and Spain and Sweden with four each.
31 … U.S. colleges are represented in the field. Five schools lead with three representatives each in the field: Duke, Florida State, Louisiana State, Stanford and Wake Forest.
44 … Players in the field are ranked inside the top 50 in the World Amateur Golf Ranking as of March 22. Stanford's Rose Zhang is the No. 1 ranked player and has held that position for a record 132 consecutive weeks.
67 … Jennifer Kupcho's final-round 67 at Augusta National is thelowest round recorded in the history of the Championship. Ingrid Lindblad (below) carded the low final round in 2022 with a 68, and Anna Davis and Rachel Kuehn's 69s were only the fourth and fifth rounds below 70 that have been recorded at Augusta National.
NAME, COUNTRY, AGE, COLLEGE, RANKING
Yuna Araki, Miyazaki, Japan, 6
Kajsa Arwefjäll, Hollviken, Sweden, 33
Amari Avery, Riverside, California, 9
Saki Baba, Tokyo, Japan, 3
Jenny Bae, Suwanee, Georgia, 29
Jess Baker, Newcastle-upon-Tyne, England, 141
Justice Bosio, Caboolture, Australia, 61
Helen Briem, Stuttgart, Germany, 21
Phoebe Brinker, Wilmington, Deleware, 59
Jensen Castle, West Columbia, South Carolina, 22
Briana Chacon, Whittier, California, 87
Anne Chen, Sugar Land, Texas, 146
Monet Chun, Richmond Hill, Canada, 107
Jennifer Cleary, Wilmington, Delaware, 156
Gianna Clemente, Estero, Florida, 54
Hannah Darling, Midlothian, Scotland, 12
Anna Davis, Spring Valley, California, 8
Savannah de Bock, Ecaussinnes, Belgium, 40
Cayetana Fernandez Garcia-Poggio, Madrid, Spain, 7
Maisie Filler, Palm Beach Gardens, Florida, 89
Laney Frye, Lexington, Kentucky, 72
Eila Galitsky, Chiang Mai, Thailand, 121
Megha Ganne, Holmdel, New Jersey, 56
Kendall Griffin, Sebring, Florida, 119
Mizuki Hashimoto, Hyogo, Japan, 20
Charlotte Heath, Bailiff Bridge, England, 19
Ting-Hsuan Huang, Taoyuan City, Chinese Taipei, 36
Sabrina Iqbal, San Jose, California, 84
Nika Ito, Kashiwa, Japan, 28
Julia Johnson, St. Gabriel, Louisiana, 123
Tsubasa Kajitani, Soja City, Japan, 163
Minsol Kim, Suwon, South Korea, 11
Rachel Kuehn, Asheville, North Carolina, 4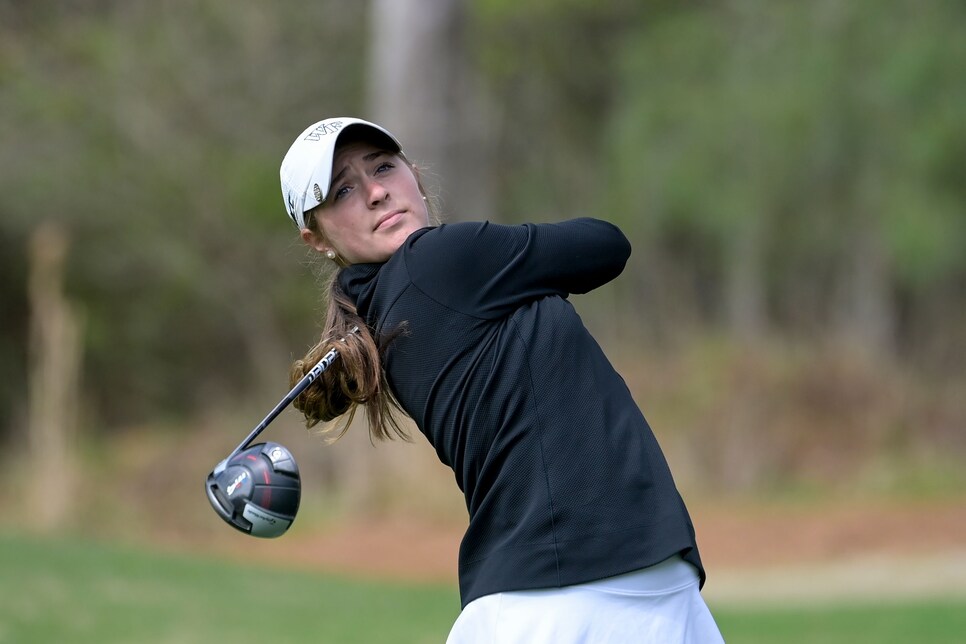 Andrea Lignell, Gothenburg, Sweden, 30
Jiyoo Lim, Suwon, South Korea, 16
Ingrid Lindblad, Halmstad, Sweden, 2
Carolina Lopez-Chacarra, Madrid, Spain, 23,
Julia Lopez Ramirez, Malaga, Spain, 26
Hsin-Yu Lu, Taipei, Chinese Taipei, 31
Caitlyn Macnab, Johannesburg, South Africa, 43
Antonia Malate, Seaside, California, 62
Maria Jose Marin, Cali, Colombia, 41
Caley McGinty, Bristol, England, 25
Carolina Melgrati, Milan, Italy, 50
Ashley Menne, Surprise, Arizona, 80
Emilia Migliaccio, Cary, North Carolina, 27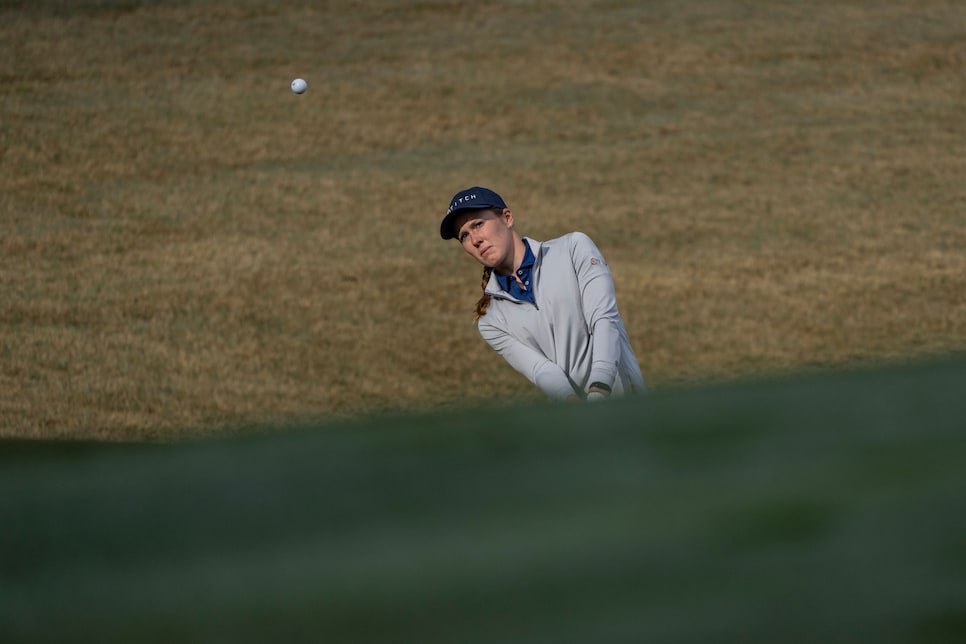 Anna Morgan, Spartanburg, South Carolina, 63
Hinano Muguruma, Saitama, Japan, 15
Meja Ortengren, Linkoping, Sweden, 17
Bohyun Park, Farmers Branch, Texas, 46
Jennie Park, Carrollton, Texas, 82
Amanda Sambach, Pinehurst, North Carolina, 51
Megan Schofill, Monticello, Florida, 38
Kaitlyn Schroeder, Jacksonville, Florida, 178
Brooke Seay, San Diego, California, 37
Erica Shepherd, Greenwood, Indiana, 76
Mamika Shinchi, Zama, Japan, 14
Bailey Shoemaker, Dade City, Florida, 45
Latanna Stone, Riverview, Florida, 44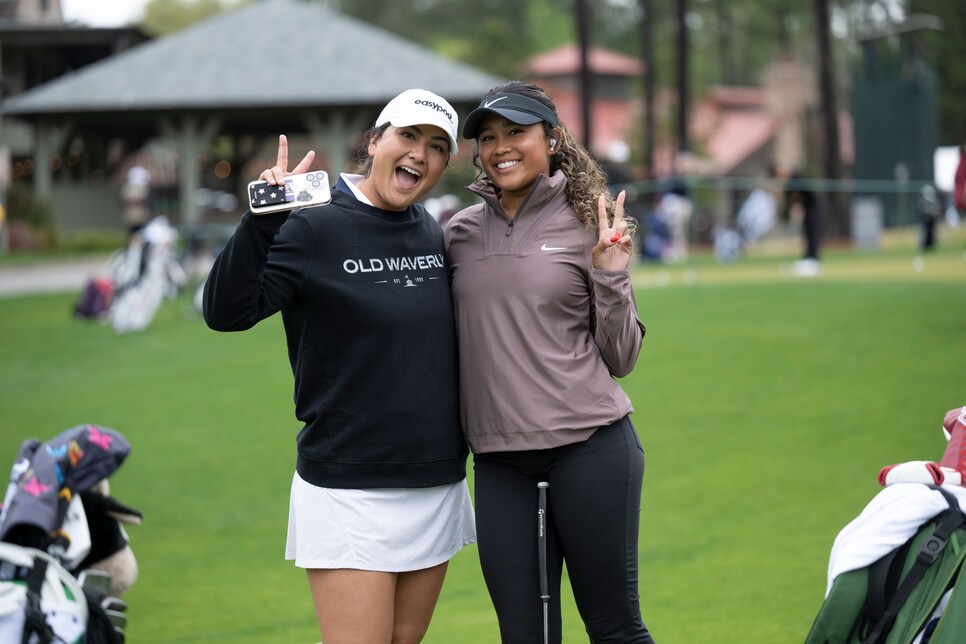 Latanna Stone with Amari Avery.
Shanna Lockwood
Chiara Tamburlini, St. Gallen, Switzerland, 35
Carla Tejedo, Castellon de Plana, Spain, 57
Sayaka Teraoka, Osaka, Japan, 10
Miku Ueta, Tokyo, Japan, 81
Crystal Wang, Diamond Bar, California, 104
Amelia Williamson, Norfolk, England, 52
Yana Wilson, Henderson, Nevada, 138
Lottie Woad, Farnham, England, 24
Jeneath Wong, Melbourne, Australia, 47
Fiona Xu, Auckland, New Zealand, 18
Rin Yoshida, Chiba, Japan, 5
Rose Zhang, Irvine, California, 1
Yahui Zhang, Wuhan, China, 34