Betting Odds
Arnold Palmer Invitational 2022 odds: A slight shift in the market with news of Bryson DeChambeau's WD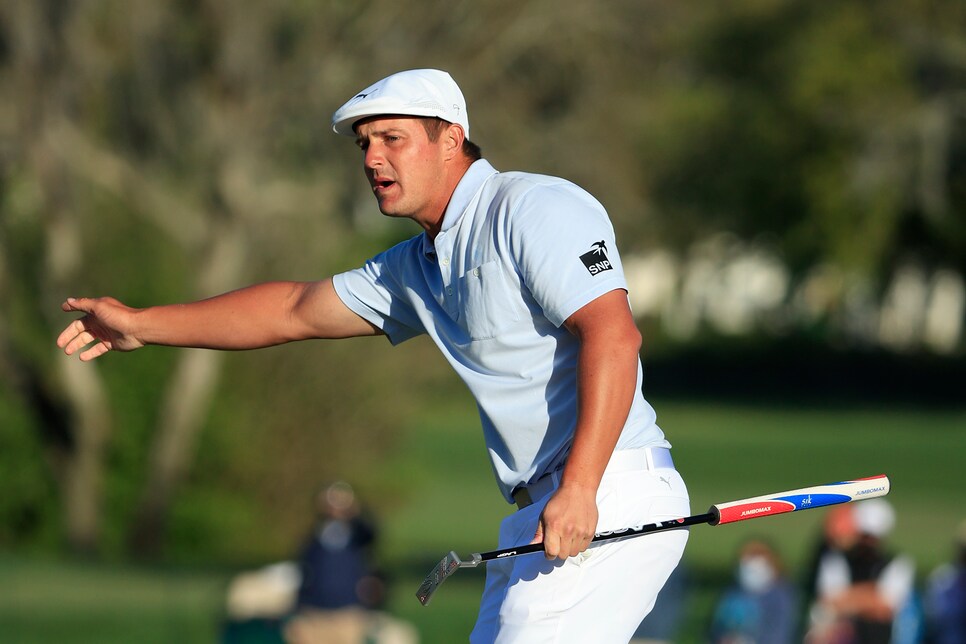 Considering how he's looked in limited starts in 2022, and considering everything he has going on off the course, bettors might not want to touch Bryson DeChambeau with a 50-foot pole right now. Then again, everybody has a price.
DeChambeau's price is mighty enticing at Bay Hill, where he won a season ago by one stroke over Lee Westwood. He can be found as high as 28-1 to go back-to-back. Of course, it's not even a certainty that he'll play given his recent injury issues, but his intention is to give it a go.
At the very top of the board is ... yup, you guessed it, Jon Rahm, who is in the single-digit odds range across various sportsbooks for seemingly the 100th week in a row. Rory McIlroy, who won the 2018 Arnold Palmer Invitational, checks in next at 10-1. Waste Management Phoenix Open winner Scottie Scheffler is 16-1 along with Viktor Hovland. Sepp Straka, coming off a life-changing win at the Honda Classic, is all the way down at 100-1 to win for a second straight week.
Here are the odds for every player in the 2022 Arnold Palmer Invitational field: