News
Bryson DeChambeau withdraws from Arnold Palmer Invitational: 'Just not ready yet'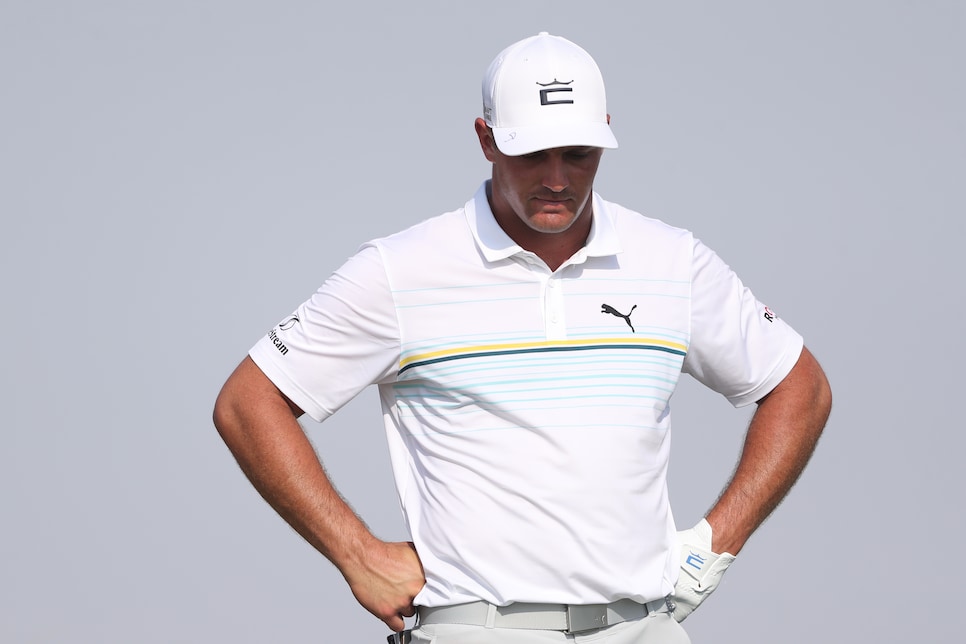 Bryson DeChambeau has withdrawn from the field at the 2022 Arnold Palmer Invitational. DeChambeau, the defending champion at Bay Hill, made the announcement via his Twitter account just before noon on Monday.
The announcement comes just days after DeChambeau's agent, Brett Falkoff, told Golf Channel that his client's "full intention" was to play in the event, which he won by one stroke over Lee Westwood last season. But, as DeChambeau explained in a video, he still does not believe he has fully recovered from a pair of injuries to his left hand and his left hip that forced him withdraw from the Saudi International earlier this month.
"Man, tough decision right now," DeChambeau said. "I have a lot of work to do to get everything back into order for this week, but I just feel like it's too short of a time for me to get back to 100 percent. Right now, I'm like 90 percent, and I just don't want to go out there and hurt myself even more and not be 100 percent ready for the rest of the season. I don't want to come back early and then have to take more time off. So, it's a hard decision to make right now, but I'm going to unfortunately have to not play this week."
DeChambeau, who thanked the Palmer family during his statement, did not rule out an appearance at the Players Championship next week.
"As of right now, I just can't risk it and have it re-aggravate," he said. "This has been one of the hardest moments of my life, because I'm not able to do much. Although I can hit some golf balls, it's not comfortable, not fully comfortable."
Scott Piercy, the third alternate, will replace DeChambeau in the field.