With improvements in equipment, analytics and fitness, the sub-60 score has become a more common occurrence in the past decade-plus. But 59 remains a magic number, and feat rare enough that those who have done it on the PGA Tour can claim to be part of a club more select than those who have walked on the moon. At the very least, it's just about the only thing the likes of Paul Goydos and Chip Beck can brag about to Tiger Woods. Although, we're guessing they'd never actually do that.
Of course, not all 59s are equal. And for that reason, as we celebrate the 59th day of 2022 by honoring golf's most spell-binding number, we've broken them down into various categories. We've kept this to the PGA Tour, European Tour and LPGA Tour. Only the best of the best. Although, shout-out to Alejandro del Rey for firing a 14-under 58(!) at the Challenge Tour's Swiss Challenge in 2021. Anyway, here's our rundown.
Or maybe it should be the "AG" 59 for Al Geiberger, who became the first player to post this magic number in the second round of the 1977 Danny Thomas Memphis Classic. And how dare they ask what my lowest round is! That's a HIPAA violation! Seriously, though, Geiberger deserves a lot of credit for being the first to pull it off. And it came on a par 72 to boot, at Colonial Country Club in Memphis. The major champ and 11-time PGA Tour winner also signs autographs still with "Mr. 59." What a legend.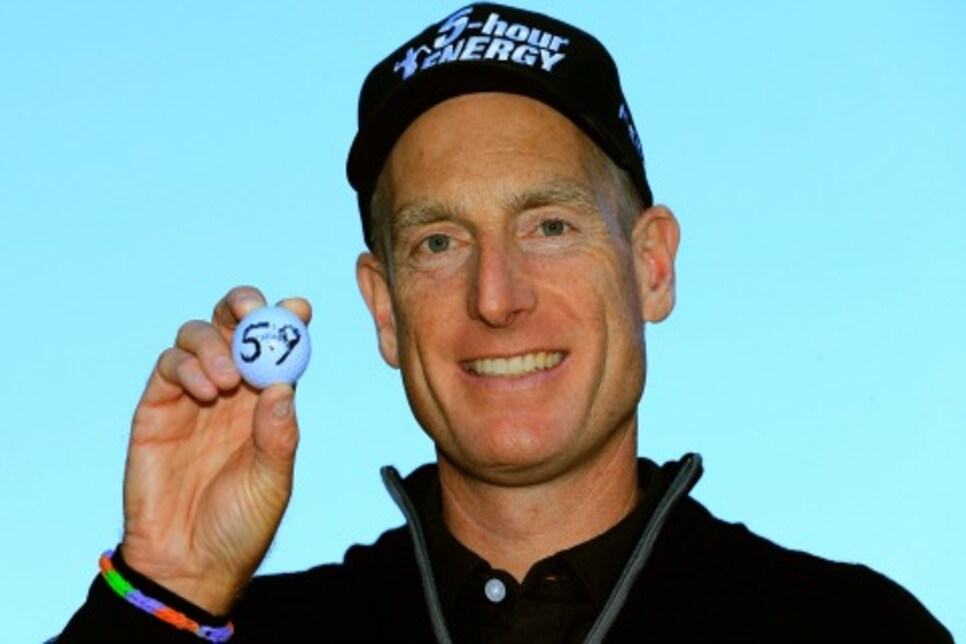 Jim Furyk at 2013 BMW Championship. Furyk beat the field by 12.1 shots during that second round. He could have spotted Patrick Reed a shot per hole that day … and still won. In fact, it was the best score of the day by six shots—matching Geiberger for the biggest differential. Unfortunately for Furyk, he didn't win the tournament, finishing T-3. But this wouldn't be the last we'd hear of him going really, really low. And we know what you're thinking. Yes, this 59 was even better than …
The 59 that was actually a 58: Jim Furyk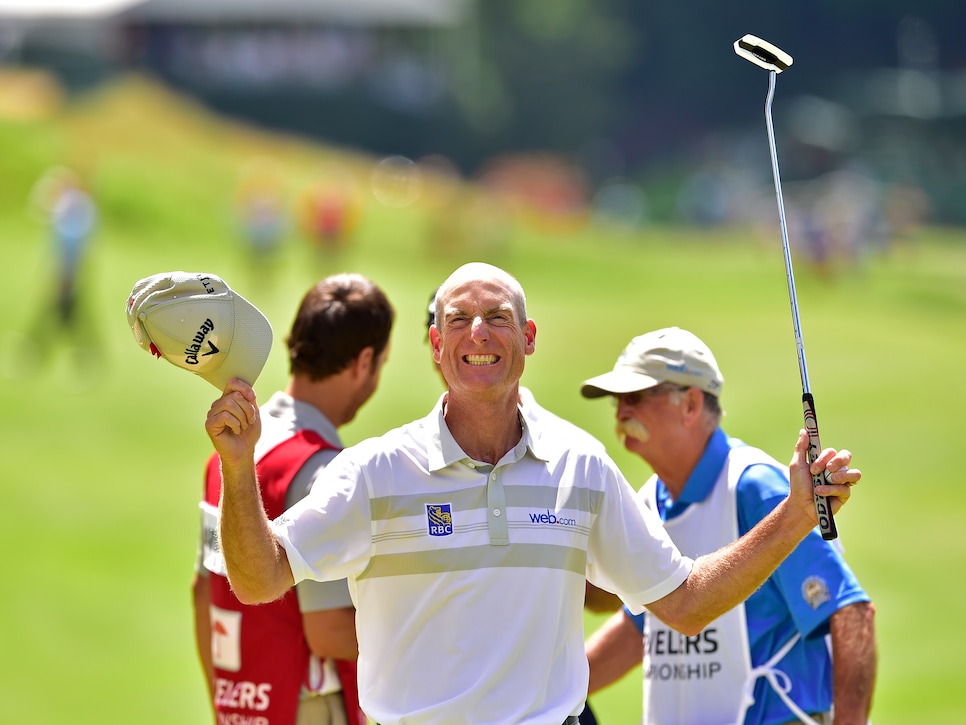 Furyk flexed on everyone at the 2016 Travelers Championship, when he didn't just break 60, he broke golf's magic number. "Oh, you think 59 is cool? That's cute. Here's a 58! Bam!" Now I'm paraphrasing, but that's basically what Furyk said on his way to shooting a final-round 58 at TPC River Highlands. "Call me Mr. 58!" Furyk screamed after sinking his final putt. Again, I'm paraphrasing. But he really does deserve to be called that. Furyk remains the only player to shoot two sub-60s. He also remains the only player to shoot two sub-60s and not win either time. But don't call him that. Mr. 58 sounds much cooler.
The "Ms. 59" 59: Annika Sorenstam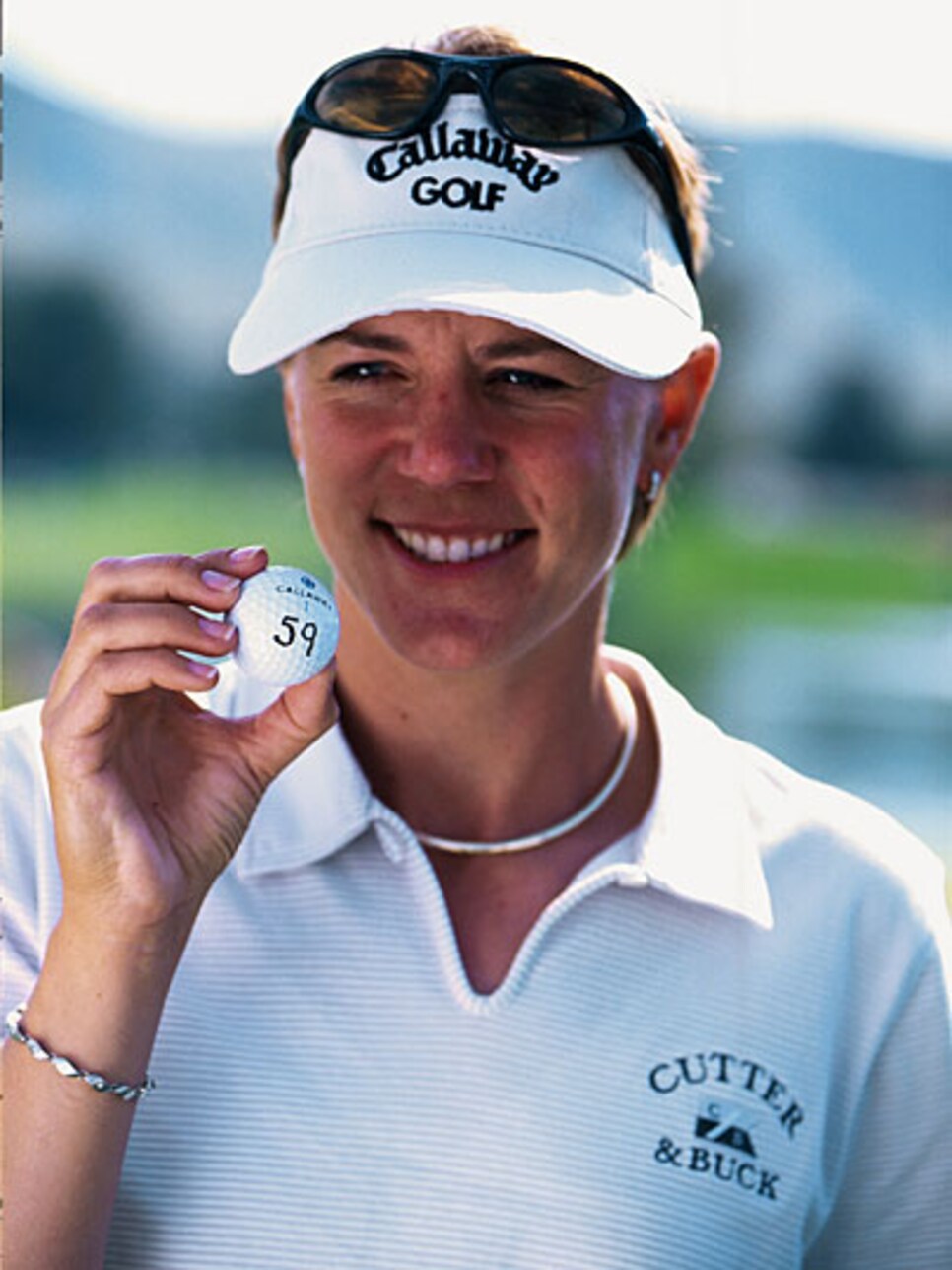 Scott Halleran/Getty Images
With all due respect to the guys, Sorenstam is the greatest golfer to ever break 60 on a major tour. And she remains the only player to do it on the LPGA Tour. Sorenstam's 59 came in the second round of the 2001 Standard Register Ping when she was the low lady of the day by five shots and shot 10.4 strokes better than the field average. She would wear a hat with the nickname "Ms. 59" embroidered on it shortly after. What a boss. Sorenstam would go on to win that week. Of course, back then she basically won every week.
The most dramatic 59 we could kind of see coming: David Duval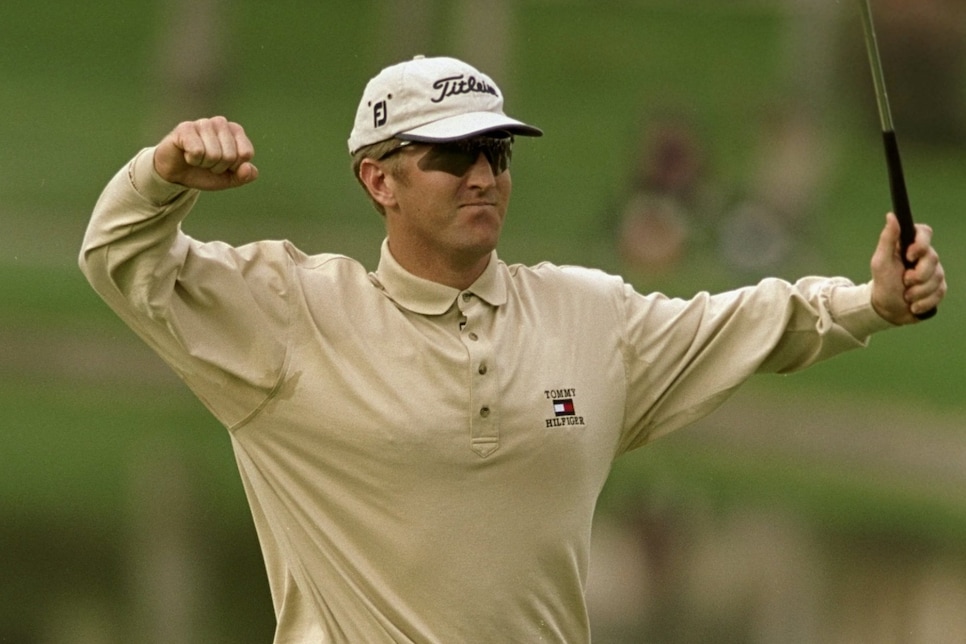 Double D was on an absolute heater when he arrived in Palm Springs in 1999. He'd already won his previous start at Kapalua and he was in the midst of a stretch in which he'd win six of 14 starts and move to No. 1 in the world. Still, a 59 in the final round—and this was when the event was still five rounds!—capped by an eagle on the last hole to win the tournament is pretty darn dramatic.
Even the mild-mannered Duval got fired up for that. With whatever that celebration was.
The most dramatic 59 we definitely didn't see coming: Stuart Appleby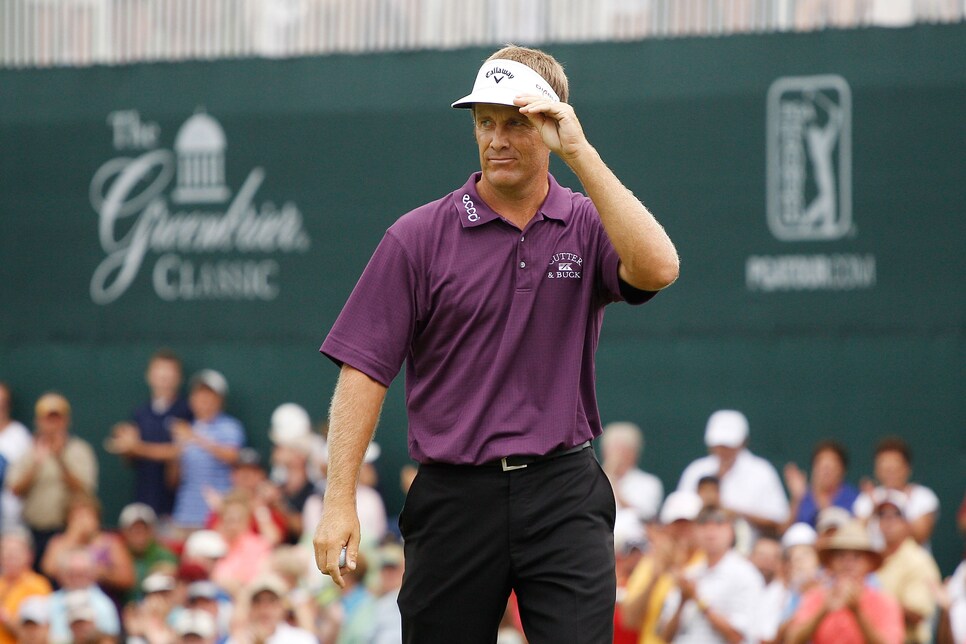 Another walk-off 59! Appleby was an eight-time PGA Tour winner, but had gone more than four years without winning when he arrived at the inaugural Greenbrier Classic in 2010. And he still trailed by seven shots entering Sunday, but an eagle and nine birdies, including an 11-footer on the last, gave the 39-year-old the final win of his PGA Tour career. Look at how he even walked that final putt in like Kevin Na! Amazing. So Stu wins for "the most badass cool finish 59" as well.
The most random 59 ever: Kevin Chappell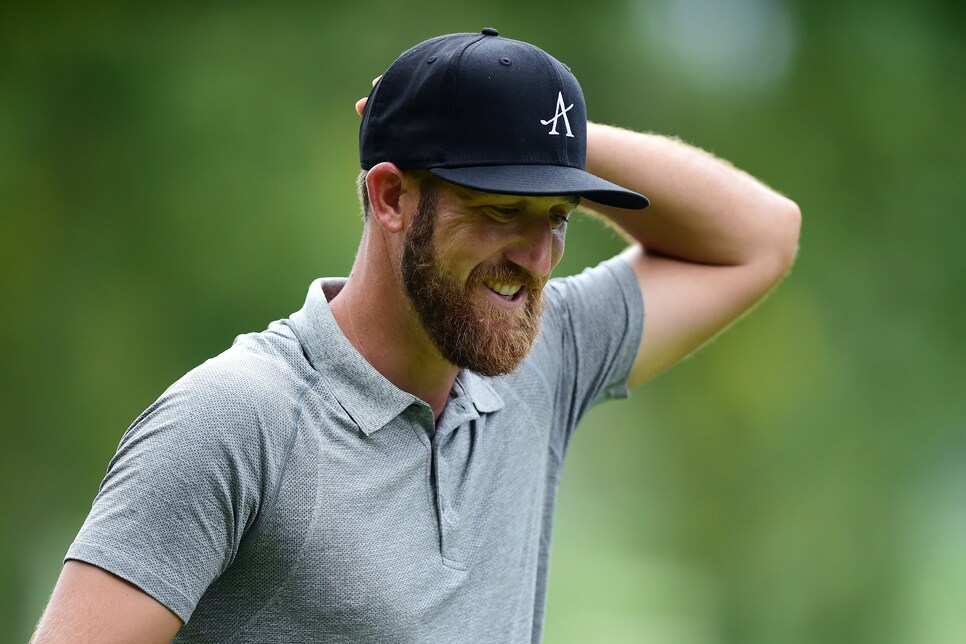 This could also be characterized as the most heroic 59. After all, Chappell was making his return to the PGA Tour 10 months after announcing he would undergo microdiscectomy surgery. But in his first start back on a major medical extension, he looked better than ever at the Greenbrier in 2019. He tied a tour record with nine consecutive birdies and shot 59 in the second round. The magic, unfortunately for the former NCAA champion at UCLA, went away quickly. Chappell shot rounds of 73 and 72 over the weekend to finish T-47. And sadly, he hasn't been heard from much since.
The most random 59 on foreign soil: Oliver Fisher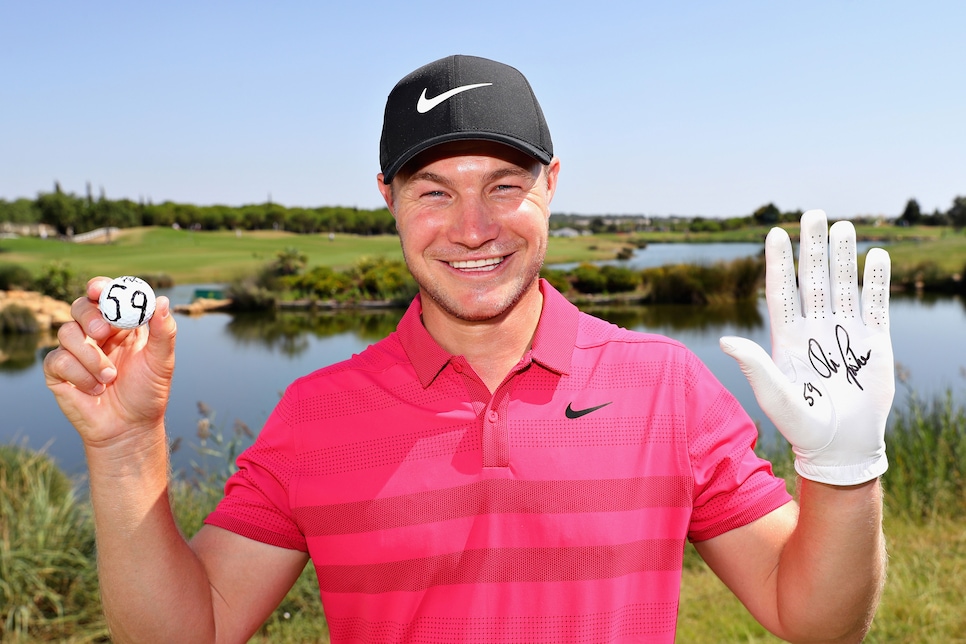 Warren Little/Getty Images
Fisher arrived at the 2018 Portugal Masters ranked 287th in the world. He left as the first player in European Tour history to shoot 59. Amazingly, the tour had produced 19 60s before, but never a 59. And, technically, it won't ever again since it's now the DP World Tour. Anyway, Fisher didn't win that week. In fact, he barely finished in the top 10, but he'll always have that piece of history.
The most predictable 59: Justin Thomas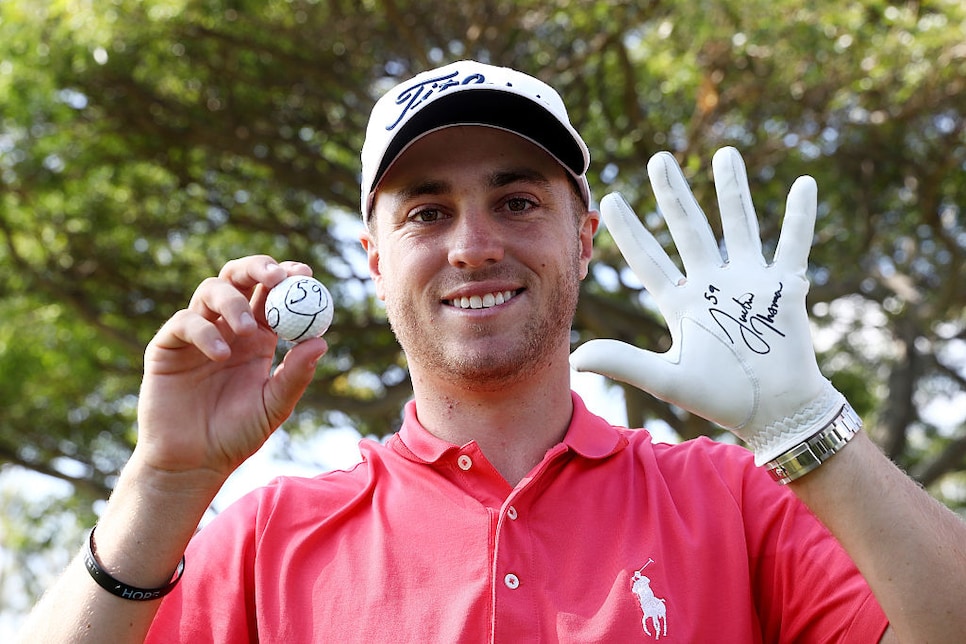 Coming off a pair of wins in which he shot a combined 45 under par, including the previous week in Hawaii, Thomas stayed hot in the first round of the 2017 Sony Open. It seemed like a foregone conclusion he'd roll in his eagle putt on the final hole, and he did to become the youngest player to break 60. Well, on the PGA Tour, that is. Ryo Ishikawa shot 58 on the Japan Tour when he was 18. At 23, JT was practically a middle-aged man by comparison. Still, it was impressive. As was Thomas winning wire-to-wire that week. Oh, and we're pretty sure he has bragged to Tiger about it.
The most, um, Canadian 59: Adam Hadwin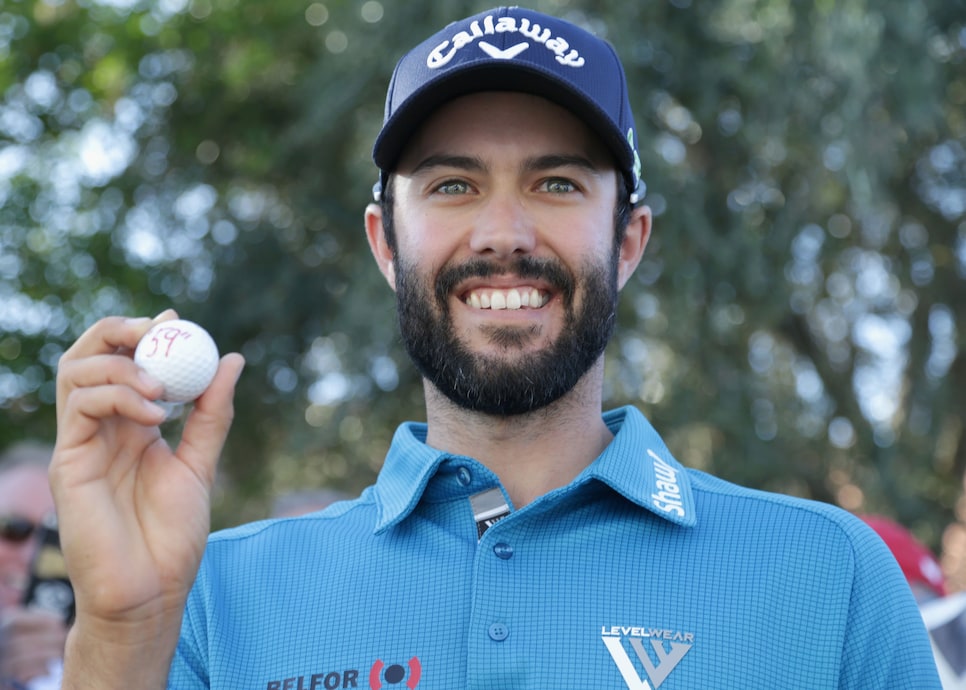 This one goes to Hadwin, because, well, he's the only Canadian on the list and we couldn't think of anything else to say. But Hadwin certainly had things going during the third round of the 2017 CareerBuilder Challenge, making 13 birdies on the par-72 La Quinta CC layout. The downside: He couldn't break 70 the next day and he finished runner-up. Still, not a bad week, eh? Sorry, Adam. We'll think of something better next time.
The most workmanlike 59: Chip Beck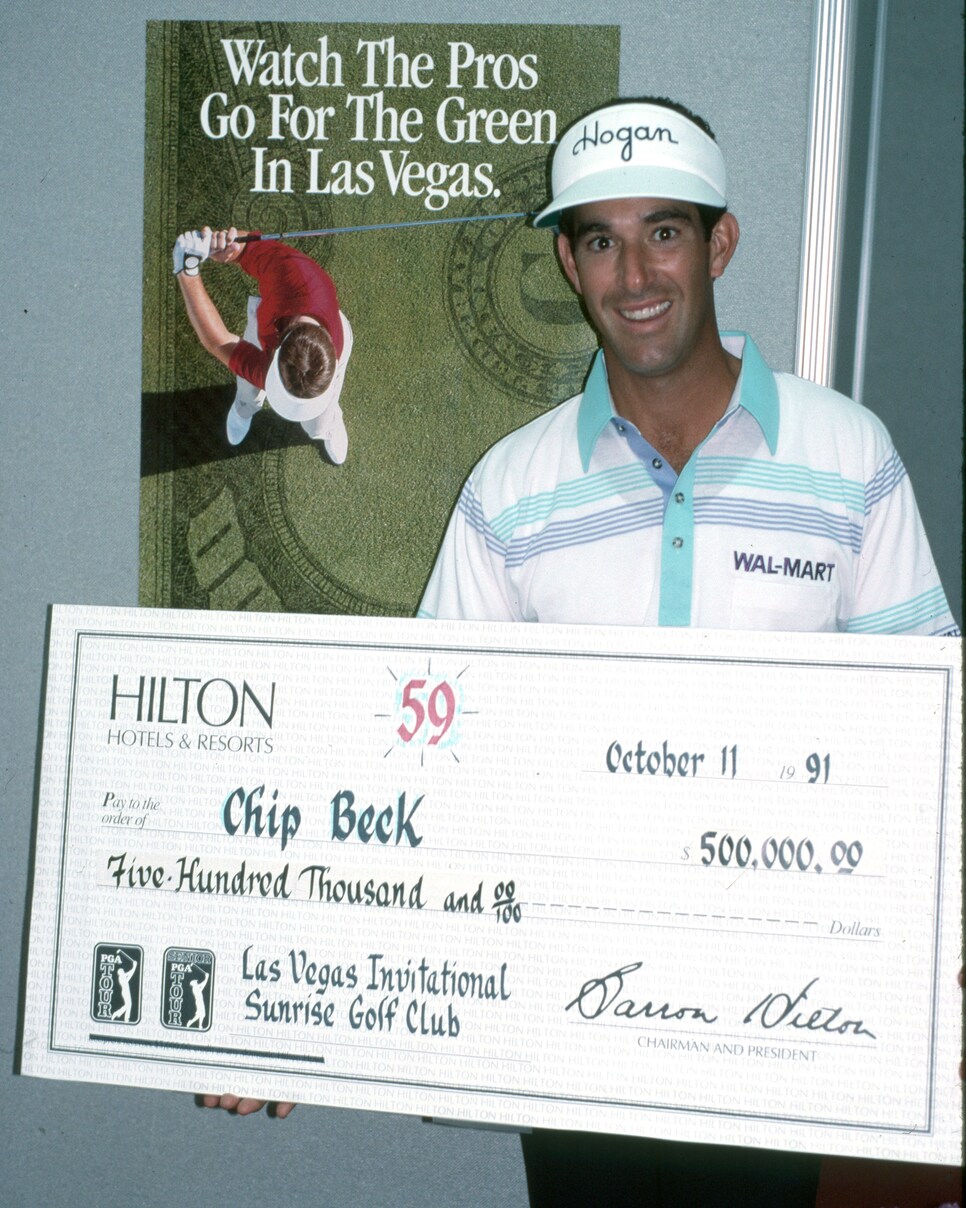 Beck is best known for laying up at the 1993 Masters—a decision that wound up being the genesis of the movie "Tin Cup"!—but he was firing at flags all day during the third round of the 1991 Las Vegas Invitational. Beck didn't have any eagles, but rather racked up 13 birdies on his clean card to become the second player to shoot 59, 14 years after Geiberger. Like that 1993 Masters, though, Beck came up short here as well. However, there was not a movie made about his T-3 finish.
The best way-to-stick-with-it 59: Brandt Snedeker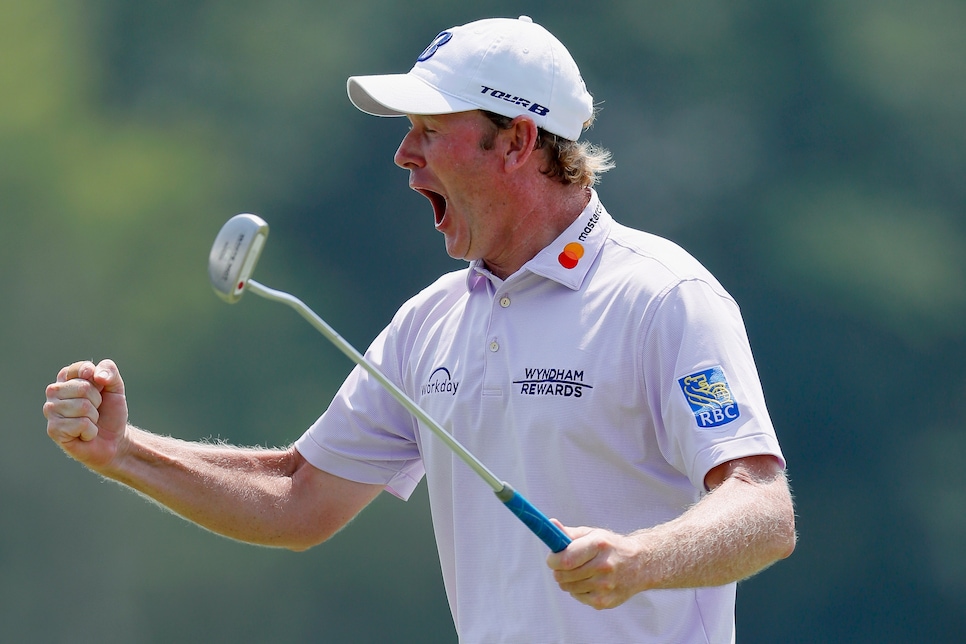 Snedeker is not the only golfer to shoot 59 with a bogey on his card, but he is the only one to pull it off after beginning his round with a bogey. In fact, Sneds started his tournament with a bogey on No. 10 at Sedgefield Country Club at the 2018 Wyndham Championship and didn't really turn it on until he got to the front nine. There, he shot an eight-under-par 27, including a birdie on his final hole, to get to 59. He went on to a wire-to-wire win. Well, if you don't count that opening bogey. Don't ever give up, kids. Don't ever give up.
The least impressive 59s: Paul Goydos and Scottie Scheffler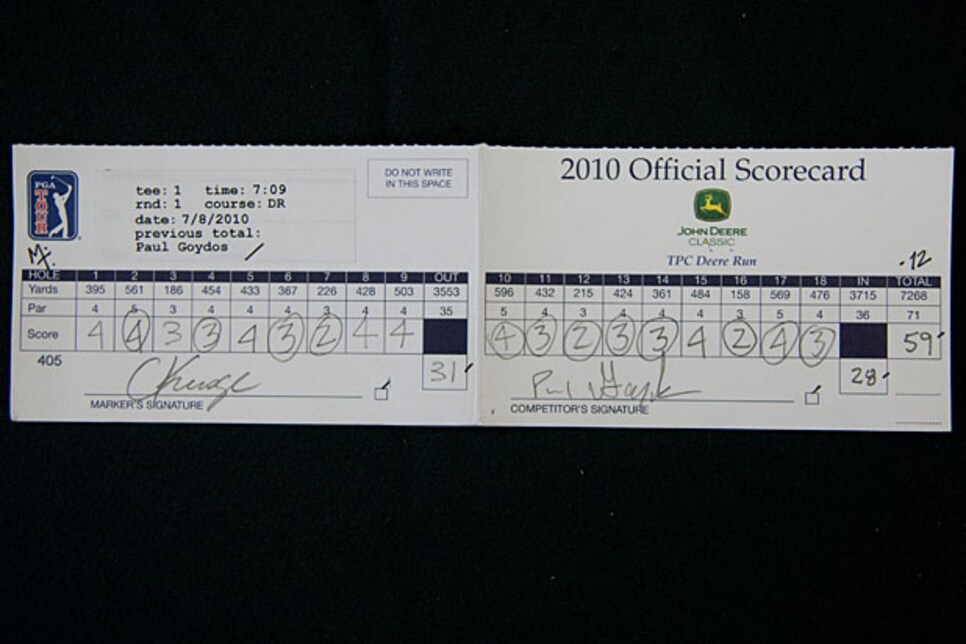 Darren Carroll/Getty Images
Look, no matter how you look at it, shooting a 59 is impressive. Obviously. Heck, most weekend hacks would take that for nine holes. HOWEVAH, the days Goydos and Scheffler went really low, well, just about everyone was going really low. Both Goydos at the 2010 John Deere Classic and Scheffler at the 2021 Northern Trust only led by one shot despite opening those respective tournaments with a 59.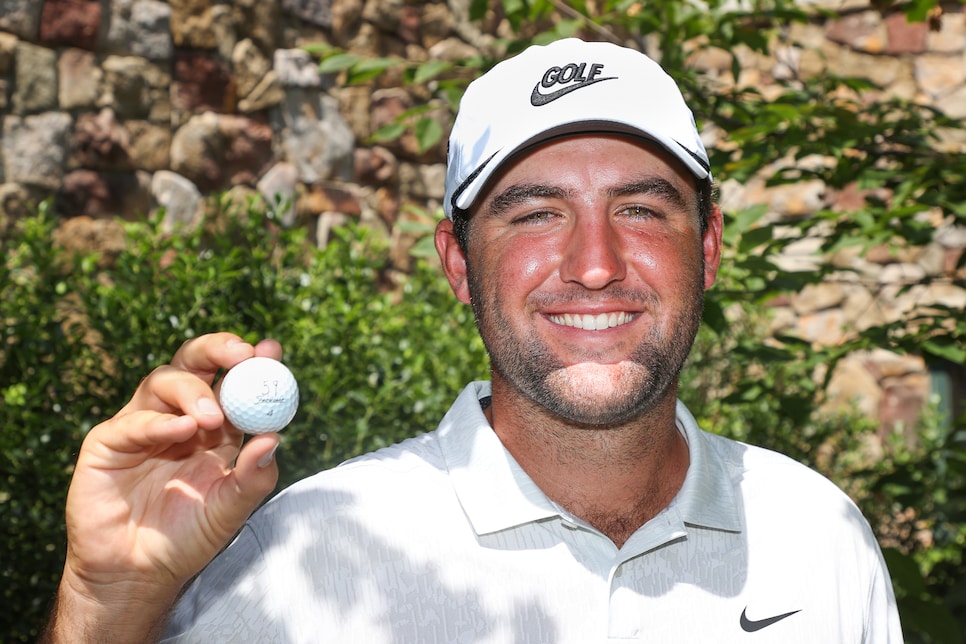 (Photo by Rob Carr/Getty Images)
Steve Stricker nearly matched Goydos, and we're still stunned Dustin Johnson didn't do even better than Scheffler considering he was 11 under through 11 holes at TPC Boston that day. Making us even forget the early heroics of Goydos and Scheffler even more? Stricker and Johnson wound up winning those tournaments. But, again, they—and the rest of this group—can always say they've done something that Tiger, Jack, Hogan, Arnie, etc. have never done. Take that, legends.