Viral Video
This is it, this is the greatest 59 celebration in golf history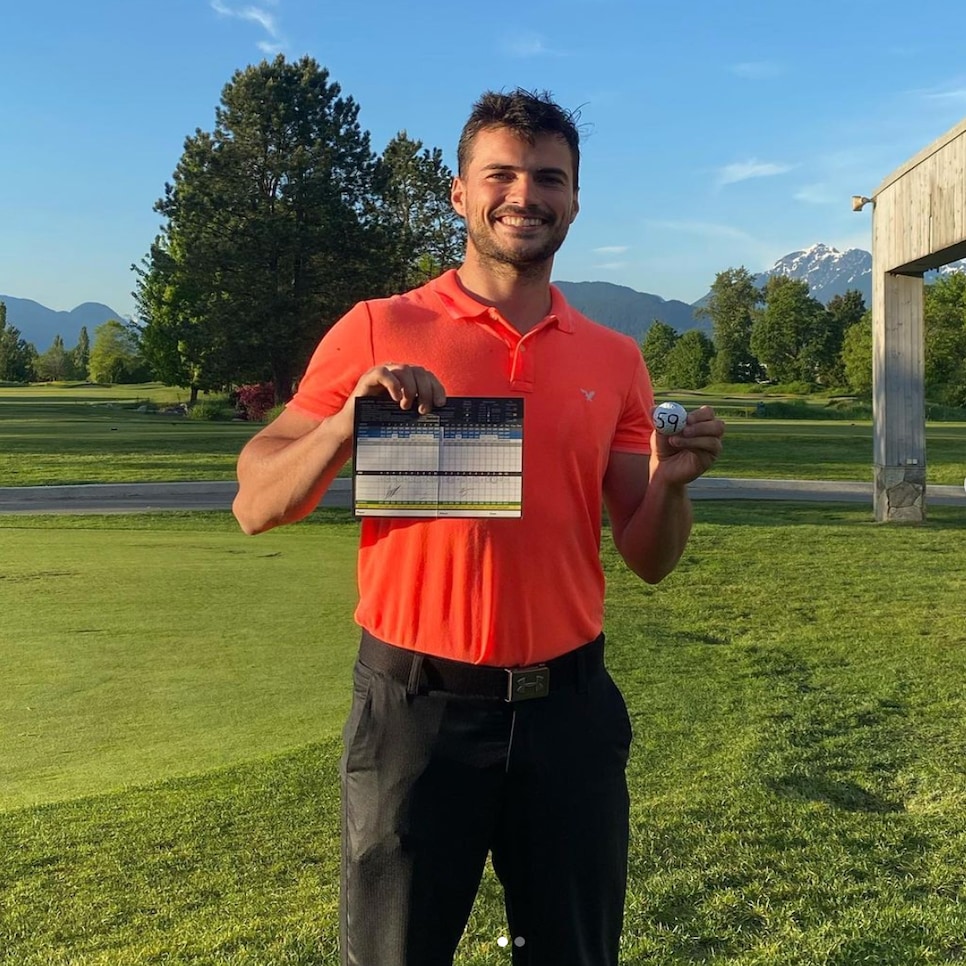 Michael Caan is a 27-year-old teaching pro in Canada trying to make it to the big leagues, signing up recently for the Mackenzie Tour's Q School. But you're not reading this article because of Caan's aspirations. You're reading this because he recently made a dream into a reality, and did so in spectacular fashion.
On Friday Caan was going low, super low, at Meadow Gardens Golf Club in Pitt Meadows, British Columbia, with a potential eagle at the final hole giving Caan that rarest jewel of all: a 59. Luckily for Caan, he had a 40-footer for a shot at glory. Luckily for us, his friends had their cameras rolling. Because Caan converted the walk-off eagle, and proceeded to … well, produce the greatest 59 celebration in the history of golf.
This is basically how Scottie Scheffler celebrated his 59, only the exact opposite.
"To non-golfers this number won't mean much, but if you know ... then you know," Caan posted on Instagram post. "This could be my only chance to ever shoot 59 and it was one of the best golfing experiences of my life."
For any Doubting Thomases out there, Caan posted his scorecard, highlighted by five birdies and two eagles over his final 10 holes.
"I'm so happy to have done this with a great group of guys," Caan continued. "Thank you guys for capturing a life long memory!"
No Mike, thank you, for giving us a hero in these troubled times.