IOU
The Arizona Coyotes are about to get locked out of their own arena for unpaid taxes, are officially the most embarrassing franchise in America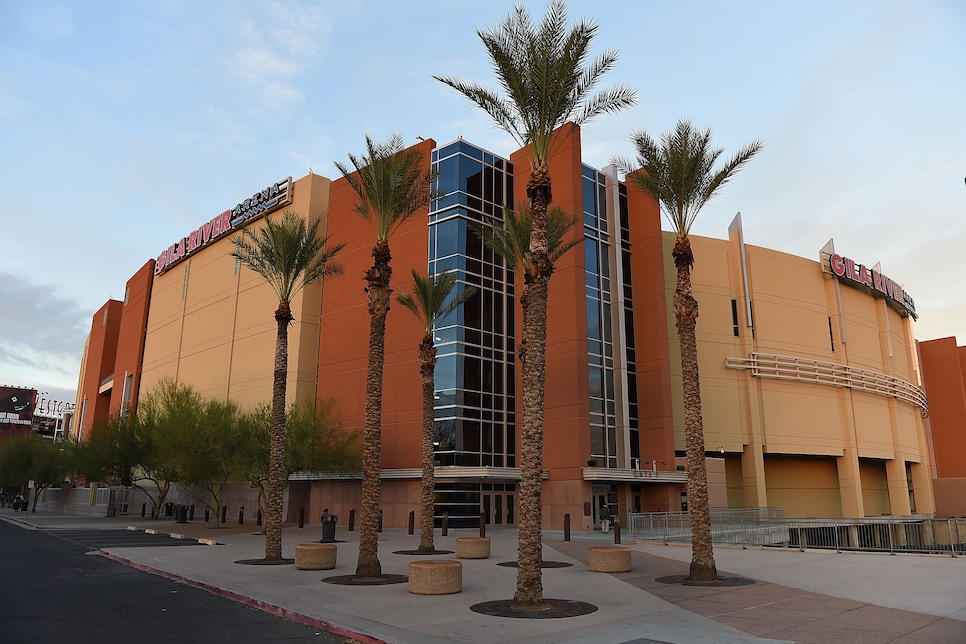 Where to even begin with the Arizona Coyotes. In 2020, it was widely reported that Coyotes were behind on their payments. They owed arena loan payments and paid player bonuses late. At the 2020 NHL Draft, the team's selection of a player who had been convicted in juvenile court of racist bullying of a disabled black classmate, eventually giving up the pick when they encountered public backlash. Then in February, The Athletic published a piece highlighting the toxic workplace environment surrounding the club, including allegations of sexual assault, fiancial irregularities, and plenty of other unsavory details that painted the overall picture of, as one employee put it, "a shitshow."
Things went from bad to worse in August, when, after months of negotiations, the City of Glendale informed the Coyotes it would be opting out of its joint lease agreement for Gila River Arena, a move that will force the Coyotes out of Glendale by June 30th, 2022. Staring relocation (or perhaps outright homelessness) in the face, the Coyotes have started the season 5-18-2, good for dead last in the entire NHL. Now comes the kicker of all kickers:
Last week, the Arizona Department of Revenue filed a tax lien notice against Coyotes ownership, demanding the payment of $1.3 million in unpaid state and city taxes dating back to June 2020. The Coyotes have until 5 p.m. on December 20th to pay the outstanding dues or they will be locked out of their own arena by the City of Glendale, with instructions already given to arena management company ASM to deny entry to all employees and vendors if the Coyotes fail to pay up.
There are plenty of shambolic sports franchises currently operating in this country. The Jaguars. The Lions. The Sabres. The Orioles. The list goes on. But with this latest debacle—seven-figures of derelict taxes explained by the Coyotes as "unfortunate human error"—the Yotes have put them all to shame. Never before in the history of American sports can we remember a team getting locked out of their own building, and to be totally, we want to see it happen. Chains on the doors. Players key cards turned off. Can you imagine the spectacle? It would live on hockey lore forever.
For now, though, we wait and hope. The Coyotes say they will be current on all bills by Thursday, but if you're willing to take them at their word after everything you've just read, then we have a prime piece of Arizona desert to sell you.