Lob City
The Anaheim Ducks just brought the alley-oop to hockey, the world will never be the same
The alley-oop. One of the most thrilling, visceral plays in all of sports. It's like a hail mary that works 80% of the time. It gets fans out of their high-priced seats and turns every play-by-play guy into a raving Bill Walton lunatic. You love 'em. We love 'em. They're great.
So it's with much excitement that we announce a new development in the age-old art form this morning:
Watch that a couple times and wait for the slo-mo, because when the dust settles and the ice melts, this will be the goal of the year in the National Hockey League. Sure, it happened in a December regular-season game against the Buffalo Sabres, but the hand-eye coordination, the teamwork, the sheer innovation—these are things that don't require context to fry your mind like a diner egg. Just ask Trevor Zegras. He could barely believe it and he's the guy who came up with it.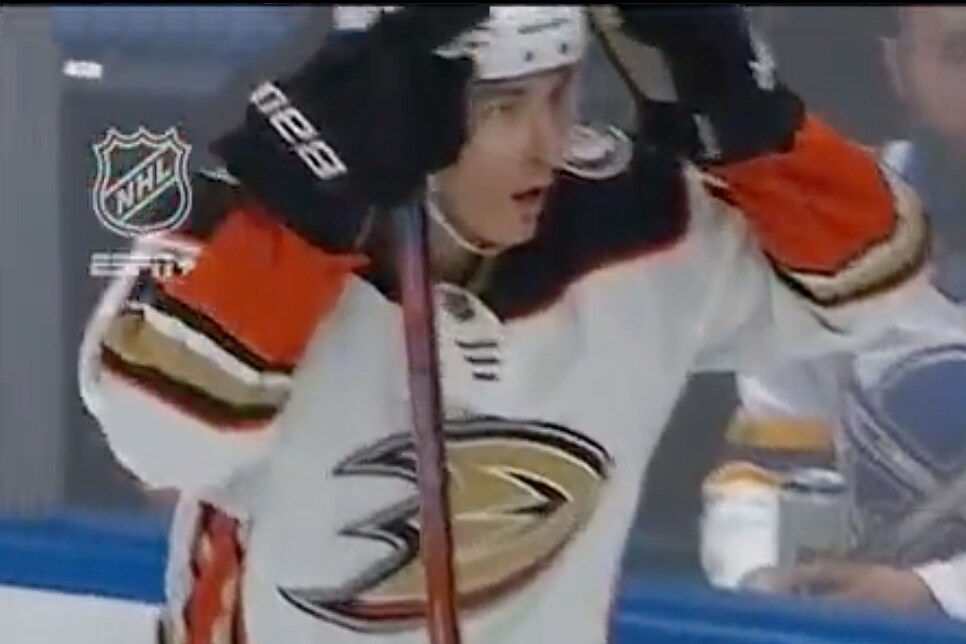 It all begins when Zegras picks up the puck behind the net and sets up for what looks like The Michigan (the second most exciting play in sports). But instead of taking it to the rack himself, he lobs it up for teammate Sonny Milano, who yams it home with authority. It's a page plucked right out of the Showtime Lakers playbook, only better because the Lakers suck butt right now.
So welcome, hockey fans, to your first day in this brave new world. It may look and feel (and smell) a lot like the old one, but we promise you, everything is different.