a marvel to behold
'Ant-Man' star breaks driver, doesn't need it as she allegedly sinks 16 birdie putts in scramble event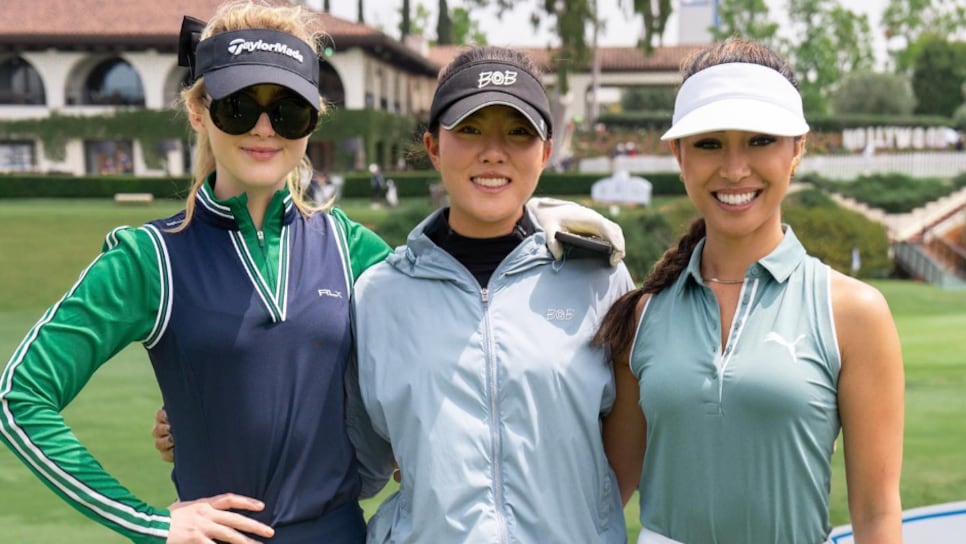 You're at a scramble event, and you are paired with a Marvel superhero. But their driver snaps. Maybe that's a good sign. Perhaps it's their kryptonite—apologies for mixing cinematic universes—but it doesn't matter as they allegedly sink 16 putts, dragging your ass up and down the course with a smile on their face.
This sounds too good to be true, and yet it happened to a team at the JM Eagle LA Championship Presented by Plastpro back in April. That superhero goes by Cassie Lang on-screen in Marvel's Ant-Man trilogy but out here in the real world, her name is Kathryn Newton. And judging by this video which surfaced on TikTok this week, she's really, really good at golf.
The Ant-Man star (as well as Freaky, Three Billboards Outside Ebbing, Missouri, Detective Pikachu and Lady Bird), is known for her golf prowess, but proving one's abilities in an LPGA event is something else entirely.
As you can see, Newton immediately broke her driver which was damaged while "traveling" and yet she made the best of a tough situation, nailing all of the putts and using a 3-wood to great effect to constantly awe her playing partners.
"She's the best," said partner Tisha Alyn. "Fun and goofy!"
Newton definitely impressed her scramble foursome at Wilshire Country Club, who claimed that she made "every single putt" and has "mad game." She allegedly made 16 (yes, 16!) birdie putts. Let's see Ant-Man costar Paul Rudd do that.