From the Magazine
Kathryn Newton: The Best Golfer in Hollywood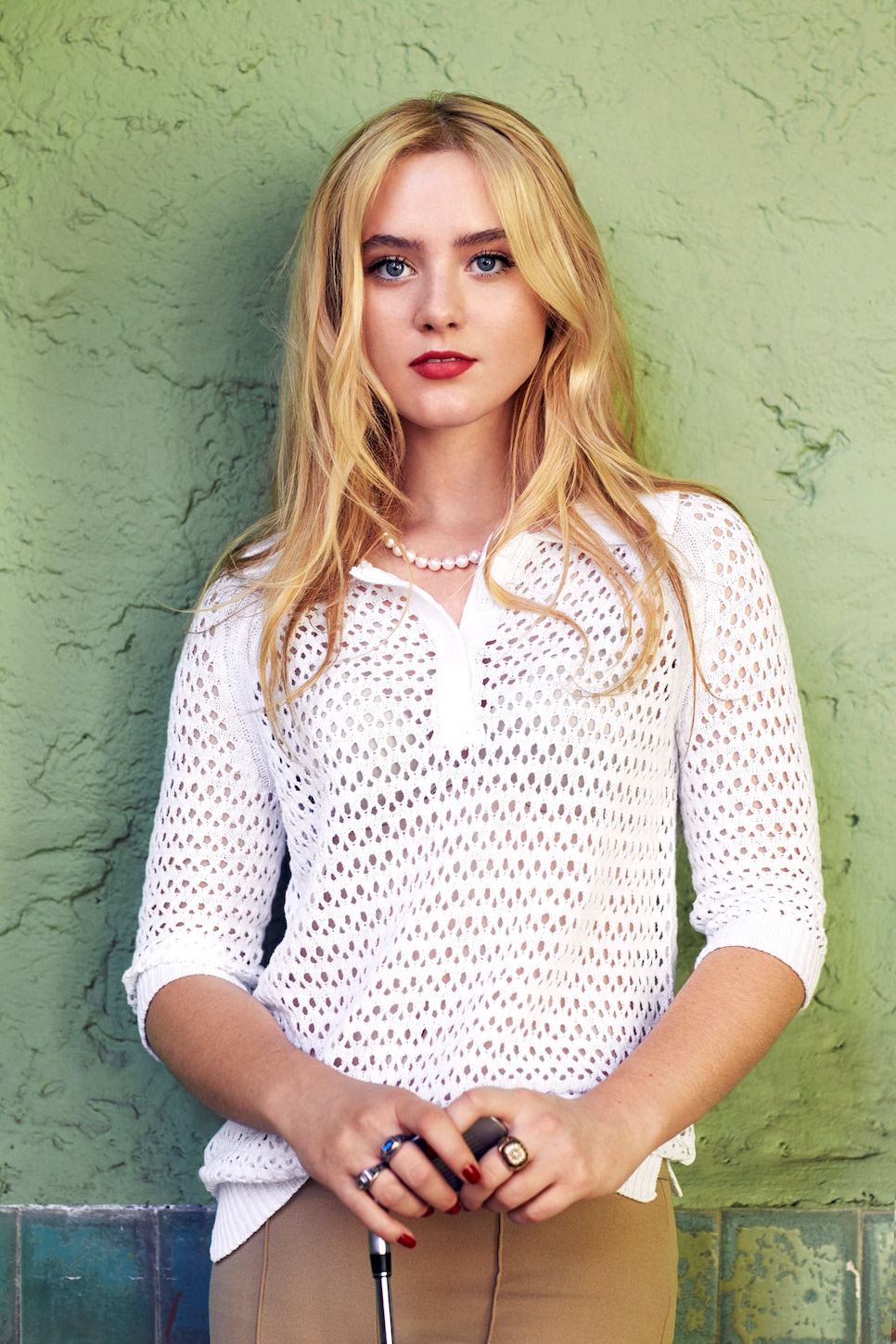 "When I'm working on location, I always take my clubs."
Kathryn Newton says it best: "I don't know whether to call myself a golfer who acts or an actor who plays golf." It's a reasonable internal debate.
Acting came first. She was 4 when she landed a three-year part on the daytime soap "All My Children" and has since appeared in a number of television shows and movies, including "Bad Teacher" with Cameron Diaz and Justin Timberlake and "Paranormal Activity 4." In the latter film, she uses a 5-iron to smash a car window and escape the demon trying to kill her.
Now 18, Newton recently graduated from Notre Dame High School in Southern California after helping the school's golf team win three league championships. She routinely shot in the 70s, and her lowest 18-hole score in a tournament is a 69. She also set a school record with a five-under-par round in a nine-hole match and plays to a plus-2 handicap. She wanted to play in the 2012 U.S. Women's Open, but she got the lead in "Paranormal Activity 4" and had to withdraw from the sectional qualifier.
"Golf is such a big commitment, and so is acting," she says. "Sometimes you have to give up something to do something else. Although when I'm working on location, I always take my clubs." We spent time with Newton near her former home in South Florida (she now lives outside of Los Angeles) to learn more about her love of golf and future in Hollywood.
GD: Congratulations on graduating high school in June. What's next? College golf?
KN: I'm taking a year off from school because my [acting] career is taking off. I'm currently between seasons on the TV show "Supernatural," so I'll be working next year. It's not going to work—college and acting at the same time.
GD: But playing college golf is still a possibility?
KN: I had a meeting with Andrea Gaston, the University of Southern California's women's coach, and she explained the commitment necessary to do it. It's a lot. I want to see if I can really do the acting thing, but that's not to say I won't get in touch with her next year and say, "Can you look at my scores again, and can we talk?"
GD: Acting came first, but you've been playing golf since you were in elementary school. Why golf?
KN: My dad [David] is a very good golfer, and he took me to play almost before I could walk. We loved spending time together. It was our thing. When I turned 8, I decided to start playing in tournaments, and my dad caddied for me. My mom [Robin] didn't understand what golf was. All she knew was, she wanted me to wear sunblock all the time.
GD: You're 5-foot-4. Is length an issue for you when you play?
KN: I hit it 240... on a good day. I'd say 230 yards off the tee is my average. Short game is a strength. I don't three-putt often. Actually, I'd say my mental game is probably the best. I'm very good at staying positive and focused on my game.
GD: What's more challenging, competitive golf or acting in front of a large audience?
KN: The thing I love about golf is that it's all on me. I can't blame another player, the wind, or even blame a bad round on one chunked shot. It's not subjective at all. Meanwhile, acting is very subjective. I can be the best actor and not get the job. Golf has given me balance in my life and focus and drive that I don't think I would have had on my own.
GD: You seem to have a knack for balancing acting and golf.
KN: When I was doing the TV show "Gary Unmarried," they wrote an episode about me playing golf. And on the set of "Paranormal Activity 4," they brought a net for me to hit shots into. But the best was up in Canada shooting "Supernatural." We were on a driving range for a location, and I got to go hit golf balls between takes. It was a dream job.
__GD: Justin Timberlake plays a lot of golf and used to sponsor a PGA Tour event. Did you get to play with him when you were filming "Bad Teacher"? __
KN: At the time, I was 13 or 14, and I knew Justin played golf. I'm this little kid and really good at golf. So I walked up to Justin and said, "Hey, I hear you play golf. I play pretty well, too." He said, "Cool." But that was it. I didn't know how to say, "Um, I could really beat you."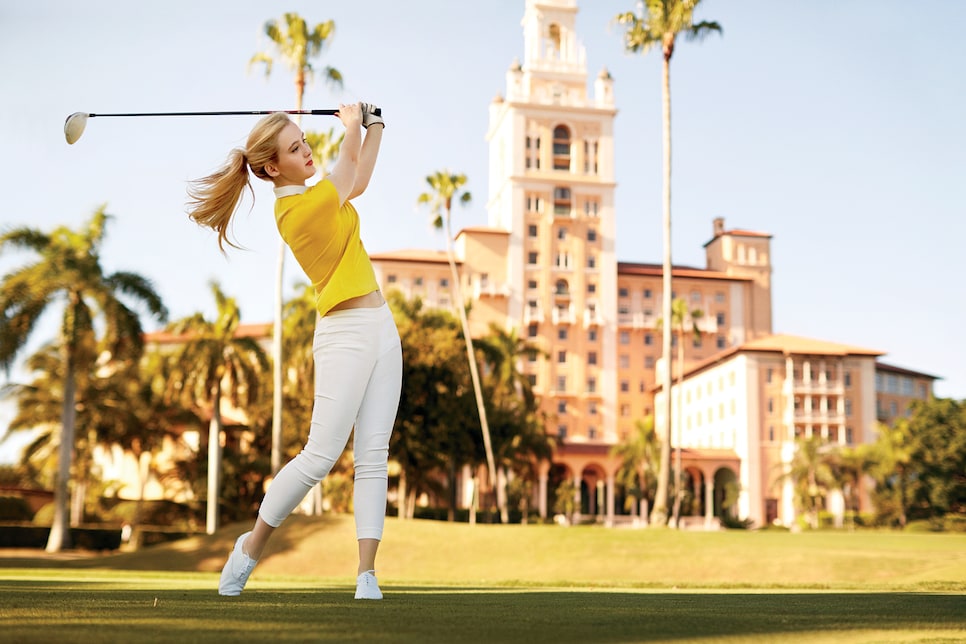 GD: Actors are our celebrities. Does that mean professional golfers are yours?
KN: I met a lot of the pros—Lexi Thompson, Michelle Wie and Morgan Pressel—at the Kraft Nabisco LPGA event. I was playing in the pro-am, and I was on the range getting ready to play. Next thing I know, I'm hitting balls between Michelle and Morgan. I was freaking out. But they were so nice to me. They made me want to play out there.
KN: I met him when I was about 10. He was playing at Doral. I ran up to him and asked him to sign my red hat. He wouldn't sign it, because I guess he didn't play well. I said, "That's all right."
GD: If you continue with acting and the dream of playing professional golf becomes a woulda-shoulda kind of thing, is there anything else you'd like to do to keep the sport in your life?
KN: I'd love to play in the AT&T Pebble Beach tournament. I can try to play as a celebrity. But what I really want is to have my own tournament. Not a pro-am, a youth-am. Adults get paired with a kid for the day to help raise money to get more kids into the game. I think a youth-am is a pretty cool idea.