The Loop
Alex Caruso skipping his sister's wedding to stay inside the NBA bubble is an all-time wedding excuse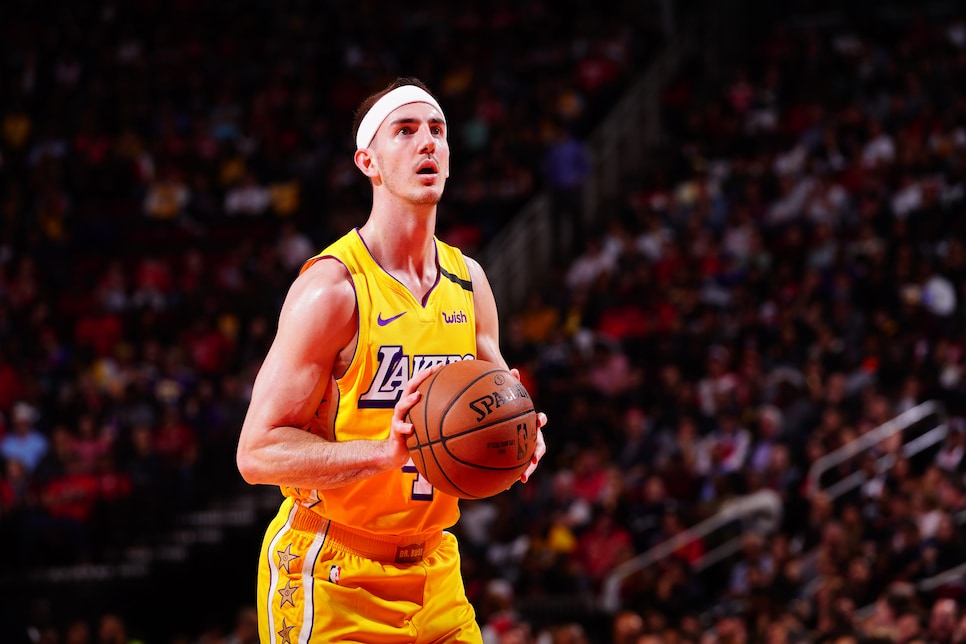 Weddings. No one likes them. Not even the bride and groom. The food is bad. Your suit "shrunk." You have to plunk down a bunch of money to spend your Saturday night in a Marriott conference hall making small talk with people who you would walk into traffic to avoid bumping into on the sidewalk. All of which is why a good quiver of wedding excuses has become one of the most valuable tools known to modern society.
But with each passing year, the pool of plausible excuses dwindles. It's not enough to have food poisoning anymore. It has to be bad bluepoints at the place down off 87 where the waiter seemed to hold a grudge against you after pointing out a dirty fork. If you're going to get away with it, you have to bring the story to life, and like a criminal on the lamb, that can take its toll. Unless, of course, you're Lakers guard Alex Caruso, who got lobbed the softball of all softballs this week when he announced that he would skip his sister's wedding in order to not break the NBA bubble. Here's what Caruso told ESPN about the, ahem, gut-wrenching decision this week.
"They supported my decision either way," Caruso said of the Lakers. "They also helped me realize how important I am to what we are trying to do here, now that [Avery Bradley] didn't make it and [Rajon Rondo] hurt his hand. There is some added responsibility. They had my back. I felt genuine support from the organization. If I was on a team that didn't have title aspirations -- a team trying to hold on to the No. 8 seed or something -- it might have been different. But we have worked too hard."
Just looking out for society. Being a responsible citizen and co-worker. It's airtight, vacuum sealed. It's rooted in selflessness, not selfishness. It is the perfect wedding excuse.
Jokes aside, however, there were legitimate concerns and from the sounds of things Caruso didn't take them lightly. First of all, the wedding was in Caruso's home state of Texas, which has seen a 200% spike in coronavirus cases the past month. Due to that and other mitigating circumstances, the Lakers believed that Caruso would have been subjected to a 10-day quarantine, as opposed to the minimum four-day isolation, upon his return, causing him to miss scrimmages. Any longer than that, in the case of a positive test or another unforeseen scenario, would start to eat into actual games, so Caruso made a business decision. Instead of attending the wedding, he stayed in Orlando and had friends and family send him as much video as possible from the ceremony and reception.
"There were some people that should have had masks on that didn't," Caruso said of the footage. "I would say 75% of the people had them on. Texas and Florida -- they can kind of be their own countries at times. Some people just like to do their own thing."
Which reminds of us of a new-for-2020 wedding excuse just added to the pool: I, regretful wedding invitee, am not comfortable with people not wearing masks. Use it wisely folks, for with great power, comes great responsibility.