The Machine
Albert Pujols competing in the Home Run Derby in his final season is going to be a gift from the baseball gods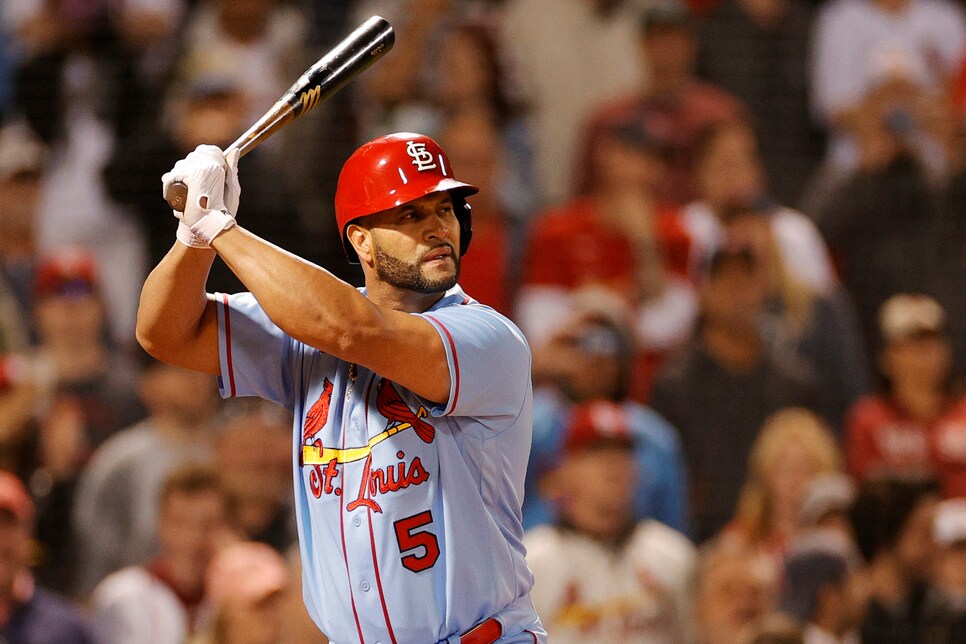 Say what you want about the MLB and they're myriad of failures from the bottom on up, but they finally got the Home Run Derby right. Once the entertainment equivalent of soothing whale sounds, the Home Run Derby—buyoed by the new bracket format and superfreak sluggers like Pete Alonso and Aaron Judge—has become what the Dunk Contest should be: Novelty, yes, but fun novelty.
This year, the lineup is arguably better than ever. You have Alonso going for the threepeat. You have pimp god Ronald Acuna Jr. You have Juan Soto, who will be pitched to for the first time this season, and then you have The Machine himself, Albert Pujols.
The young guns are going to be fun and one of them will take home the crown, but getting to see Pujols, one of the great power hitters of all time, compete in the Home Run Derby in his final season, at the age of 42, seven years removed from his last derby trot, is practically baseball fan fiction. It would be like Tiger competing in the World Long Drive championship after he mops up at St. Andrews this weekend. The risk of embarrassment is high, but the faint glimmer of glory—the mathematically infinitesimal chance that something crazy might happen—is what sports are all about.
The MLB has been slated for their new CBA clause which has allowed them to cram aging "legends" like Pujols and Miguel Cabrera onto All-Star Weekend rosters, and perhaps you can make the case that the All-Star Game should remain strictly meritocratic. But when it comes to the Home Run Derby, who actually cares? Kick back, relax, and enjoy it. We're sure that's what Big Al will be doing.