New Release
Everything you need to know about the Adidas Samba golf shoe
*All products featured on Golf Digest are independently selected by our editors. However, when you buy something through our retail links, we may earn an affiliate commission.*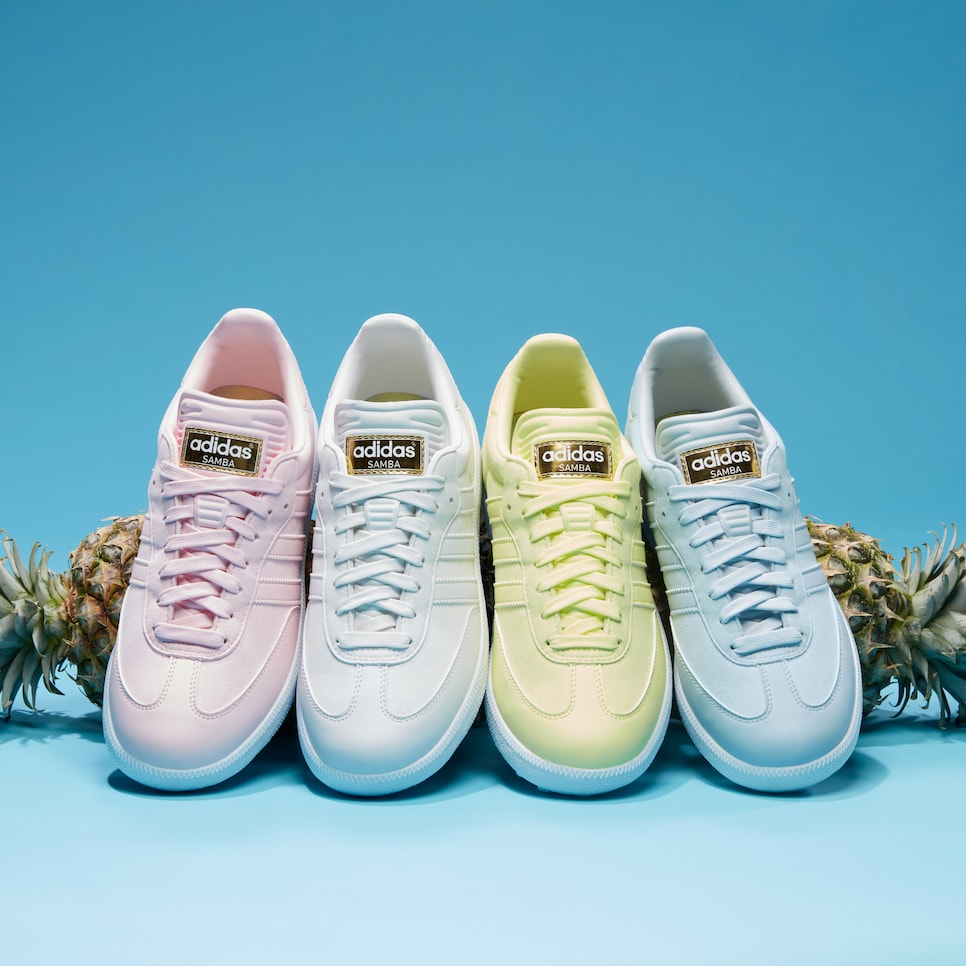 Similar to many retro sneaker trends, the Adidas Samba is back in a major way for fall 2022, and now you can sport the trendy sneaker silhouette on the golf course too. Set to release on September 15 on Adidas.com, the limited edition Samba Golf will come in four lively colorways for golfers: halo blue, clear pink, pulse yellow, and crystal white.
RELATED: The best men's golf shoes and The best women's golf shoes of 2022
According to Adidas, the launch of the Samba Golf aligns with the end of the summer golf season. The color options and specialized design of this model are meant to remind golfers of the sunset and sunrises that define the fleeting summer months. A graphic is imprinted on the sockliner of the shoe that blends all four colors together.
The minimalist, but timeless design will be equipped with the necessary details of a functional golf shoe, while maintaining the classic Adidas look. The upper utilizes a water-resistant microsuede, the midsole is cushioned with additional EVA padding, and the outsole is built with spikeless traction. Just as the original Samba uses suction-cup circular indentation to improve grip, the Samba Golf employs the same shapes but with golf-specific traction technology.
RELATED: Adidas unveils new Codechaos 22's with wraparound traction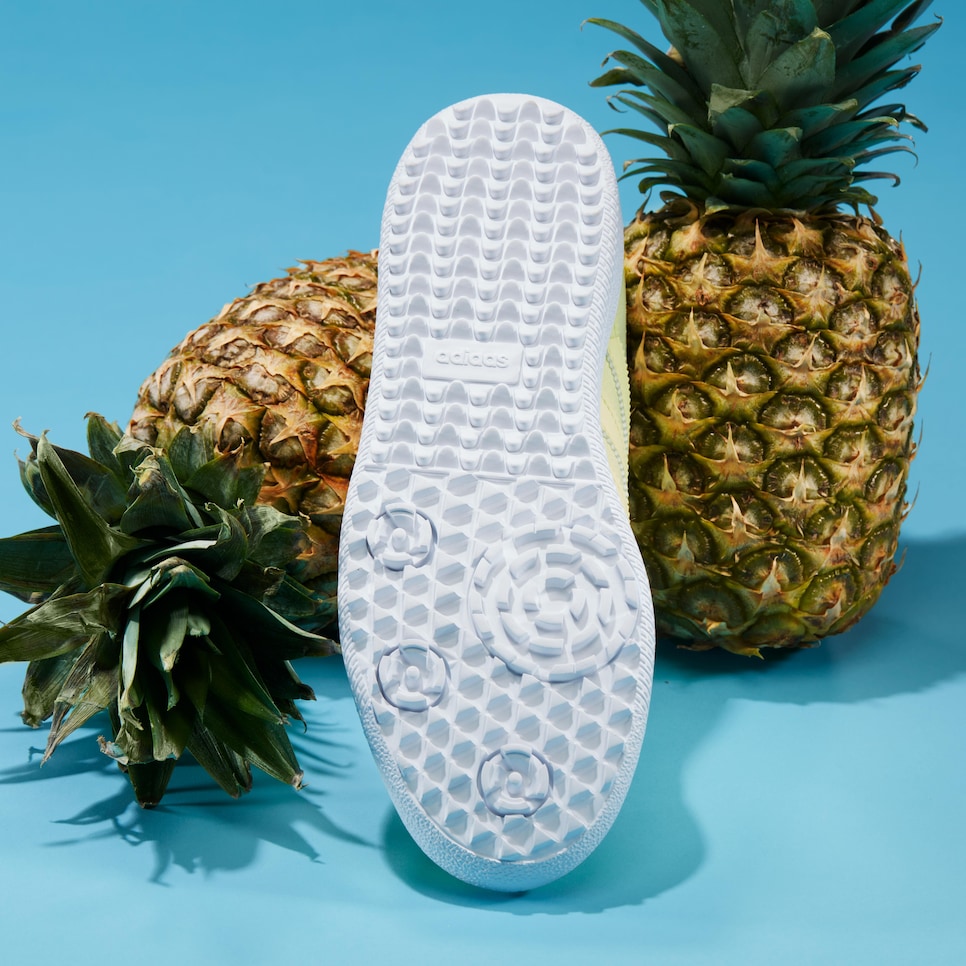 The Adidas Samba was originally designed in 1950, and was catered to the needs of high-level soccer players. The model was clunkier back then, almost resembling a soccer boot, but its gum rubber outsole was revolutionary: It helped prevent athletes from slipping on icy fields. The shoes soon also became a favorite among indoor soccer players, who needed grip on slick surfaces as well. Eventually, the design was paired down to the iconic Samba that remains a closet staple today. This summer, Samba sales skyrocketed as the silhouette became popular among the casual fashion community. The low-profile sneaker is just as popular among supermodels as it is middle-schoolers heading to their afternoon soccer practices. Now golfers can be a part of the style movement too, while adding a fun pop of color to typically neutral fall golf outfits.