Golf shoes
Adidas unveils new Codechaos 22's with wraparound traction
*All products featured on Golf Digest are independently selected by our editors. However, when you buy something through our retail links, we may earn an affiliate commission.*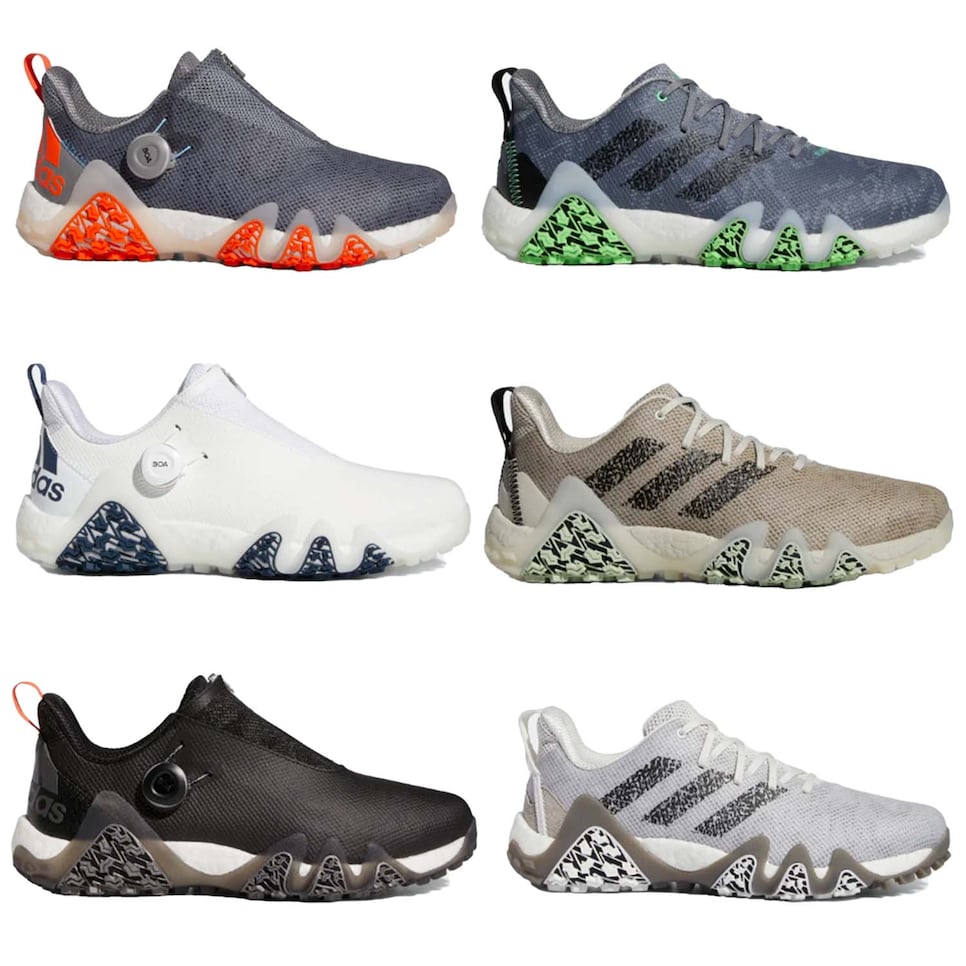 Adidas's latest shoe release comes with a new and improved look, material, and traction construction. The Codechaos 22, the second installment in Adidas' Codechaos series, is an upgraded version of the already unique 2021 model. Both versions have a look that strays from your traditional golf shoe. A stand-out wave-like detail defines the outsole, giving them a sporty, modern look, almost resembling a basketball shoe. The 2022 model takes that design feature one step further, giving it practicality. The wavy shapes that run along the silhouette allow additional traction technology to creep up the side of the shoe.
RELATED: The best men's golf shoes and The best women's golf shoes of 2022
If you look closely, the knobs that make up the Codechaos's spikeless design spread beyond just the bottom surface of the shoe. When dealing with extreme lies on the course or side-slopes, this wraparound feature will help you remain stable throughout your swing, or even when you're just walking.
In addition to the newly expanded traction system, Adidas redesigned the Codechaos' upper, this time using recycled materials and improved stain-resistant and waterproof technology. The shoes will also be offered in a new BOA model, which allows golfers to tighten the fit of the shoe to their liking. The customizable system will be hidden by a zipper shroud, giving the shoe a laceless appearance. On these models, the unique side-traction detail is especially apparent: the "Pulse Blue" colorway, the spikeless construction is orange and really pops.
The Codechaos 22 will also be available for women, as well as juniors—Adidas is offering a BOA model for kids that is inspired by the new design. All of the new releases will be available on June 24 on Adidas.com, the Adidas app, and other retailers.