Stylish Collab
Our favorite golf pieces from the Adidas X Marimekko collection
*All products featured on Golf Digest are independently selected by our editors. However, when you buy something through our retail links, we may earn an affiliate commission.*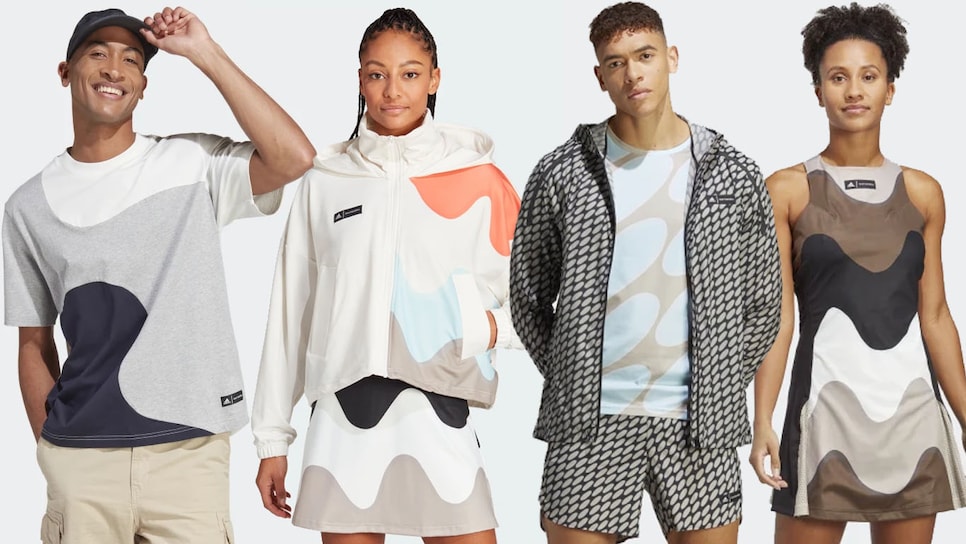 The latest joint design effort from the German sportswear powerhouse adidas and the storied Finnish printmaker Marimekko is a celebration of nostalgic colors and prints animated by high-tech athletic wear that will energize any golf look this summer. The capsule marks the fifth time the two creators have partnered for a limited edition collection that's a little breezy, a little playful, and a festival of "optimistic," self-expressive, performance gear.
RELATED: Adidas re-releases golf versions of the iconic Samba, Stan Smith and Superstar in limited-edition capsule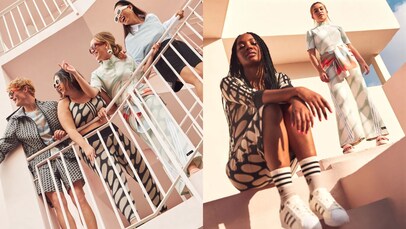 To strike this timeless and hi-tech feel, Marimekko revamped two archived, period designs from the 1960s, and Adidas wrapped each silhouette in its signature "Aeroweave" tech. The two key Marimekko prints' histories are also meant to represent both brands' commitment to the outdoors, fueling and sustaining movement and adventure, and to keep inspiring artists.
The first print, dubbed "Linssi," which translates to "lens" from Finnish, was dreamed up by textile designer and environmental artist, Kaarina Kellomäki, in 1966. The circular, geometric design features Marimekko's signature repetition and bouncy color scheme.
The second print also boasts an origin story from the 1960's—1961, to be exact—when Maija Isola, one of the house's most established artists, admired the was sun and shade dance across fabric; after taking to the page, the "Lokki" (meaning "gull) print was born. The result is a wavy take on the classic stripe, with poppy colorways and a more fluid feel.
"Created to enjoy movement outdoors, the collaboration has always embodied a shared design philosophy that sees key pieces from the collection made in part with recycled materials and Parley Ocean Plastic, to help end plastic waste," an Adidas spokesperson told Golf Digest. "Both brands enjoy a rich history of pushing the boundaries in innovation and style, blending the design house's art of printmaking with adidas' expertise in sport."
Both prints can be seen dipping the collection's variety of leggings, jackets, shoes, shorts, tees, sports bras, dresses, and caps (among others) of the over 74 item collection, with specific pieces intended for training, running, tennis, yoga, youth sport, and, yes, golf. Below, we've highlighted just a few of our favorite pieces still available from this limited edition collab for the course: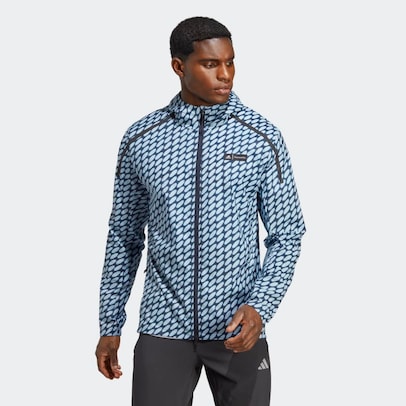 Adidas Men's Adidas x Marimekko Marathon Running Jacket
Designed for endurance, this lightweight, wind-ready and two-zip-options jacket is made for movement that's as free and dynamic as the groovy design. Lightweight and packable, this adaptable piece works as a flexible layering option while traveling or a statement street-style moment.
Check Out The In Depth Review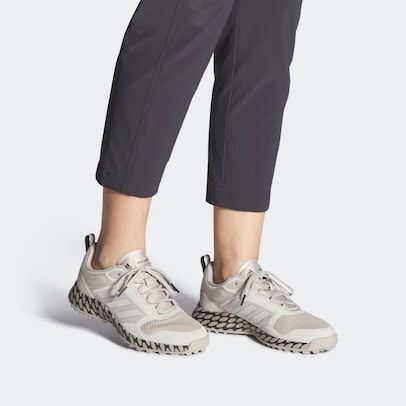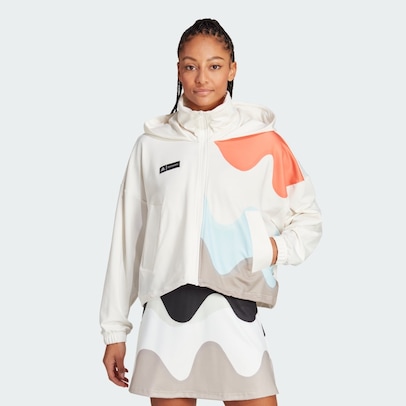 Adidas Women's Adidas x Marimekko Tennis Jacket
With plenty of pockets and an ultra-modern high collar, this jacket works well for golf (see the wrist-cuffs to keep sleeves in place) and is a great example of that vibe-y "Lokki" textile design.
Check Out The In Depth Review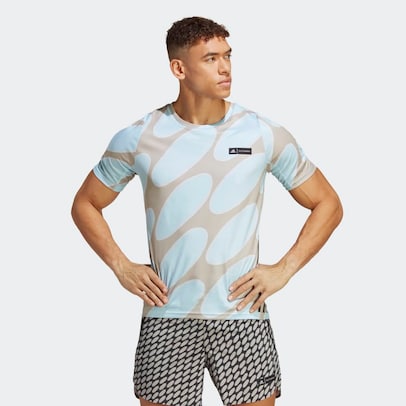 Adidas Men's Adidas x Marimekko Run Icons 3-Stripes Tee
When you don't need to wear a collar, and you expect to be playing all day, a technically-made-for-running tee is a great option because it's designed for high-impact performance. The joyful light blue and cooling gray design certainly doesn't hurt either.
Check Out The In Depth Review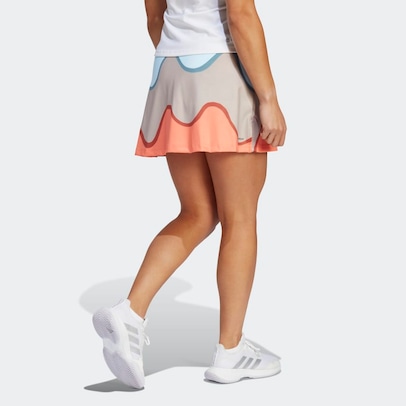 Adidas Women's Adidas x Marimekko Tennis Skirt
Designed to enhance movement, this pastel skort would pair perfectly with any white or neutral polo in your repertoire.
Check Out The In Depth Review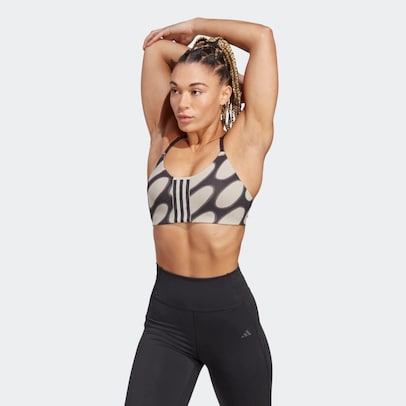 Adidas Women's Adidas x Marimekko AeroImpact Training Light-Support Bra
Great for workouts and cross training, you can also get matching leggings for this cool, chestnut-hued sports bra.
Check Out The In Depth Review