News
Adam Scott and Keegan Bradley, major champions, take the hard road to the U.S. Open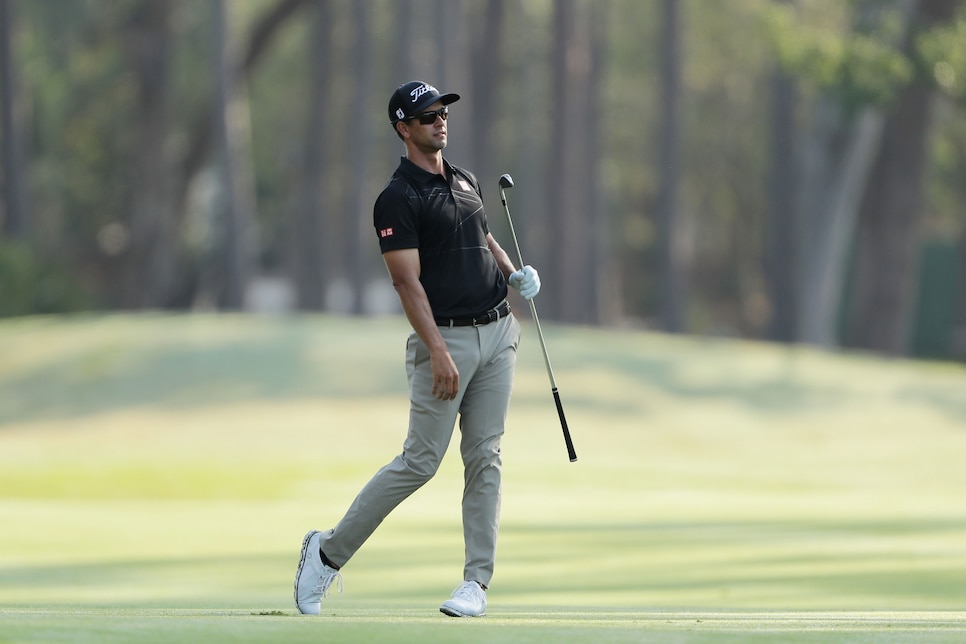 COLUMBUS, Ohio — The challenge of a U.S. Open sectional qualifier isn't confined to the physical and mental grind of 36 holes in a single day. For some players, major champions, specifically, there is the taxing duty of stuffing your ego inside your golf bag and accepting the challenge. It's a psychological barrier not easily breached.
Keegan Bradley and Adam Scott crossed this Rubicon reluctantly—but successfully—on Monday at Brookside Golf & Country Club and The Lakes Golf & Country Club, neither of which is located far from Muirfield Village Golf Club, where they competed in the Memorial Tournament this past weekend. Among the 120 players in the sectional, both finished in the top 14 and qualified for the 118th U.S. Open next week at Shinnecock Hills in Southampton, N.Y.
Both were pleased. Both subdued that simmering affront to their well-heeled senses and earned themselves a berth in the year's second major championship.
Bradley, the 2011 PGA champion, battled through this sectional site for the second year in a row, shooting an eight-under 136 to tie for third with PGA Tour veteran Brian Gay. Scott, meanwhile, didn't decide until Sunday night that he would show up and make his first attempt at sectional qualifying after 16 exempt years. Without seeing either course, the 2013 Masters champion, made it on the number at six-under 138, and will extend his streak of consecutive majors played to 68, the second longest active run behind only Sergio Garcia.
"It's a nice streak to keep going … it was a bit of a grind, but somehow I've snuck through," said Scott, 37, ranked 64th in the Official World Golf Ranking, outside the top 60 that will be exempt come next Monday.
"You get out there and you play hard. Not all the time do we do that. We play a lot of tournaments year in year out, but today was show up or go home. I got off to a good start, which was nice, but it was tough out here this afternoon and I somehow managed to hang in there."
When it was all finished and Scott had survived cool and breezy conditions that made scoring difficult in the afternoon, he took stock of things and admitted that the process wasn't so bad.
"It was an epic day," the Aussie said after shooting 66-72 while starting his day at 8:30 a.m. on the more difficult Brookside layout. "I haven't played one of these in a long time but I really did enjoy playing today. It was hard at the end and it was tough conditions out here and my draw – getting 200-plus yard par 3s with water with the wind pumping -- was not easy. I was pleased to hang in there."
Bradley, 31, of Jupiter, Fla., also was pleased with the proceedings. Like Scott, his opening 66 at Brookside set up his run for a seventh U.S. Open. But to say he didn't enjoy the process is an understatement.
"It reminded me of Tour School in that there's no joy in it," he said with a tight grin. "The fun part is making it. Everything before that is awful. It's just awful. It's humbling to come out here, because we get treated so well on the tour and you can kind of forget what maybe mini-tour life was like, or maybe Web.com Tour. This is a reminder how hard you have to work to be on the tour, for sure."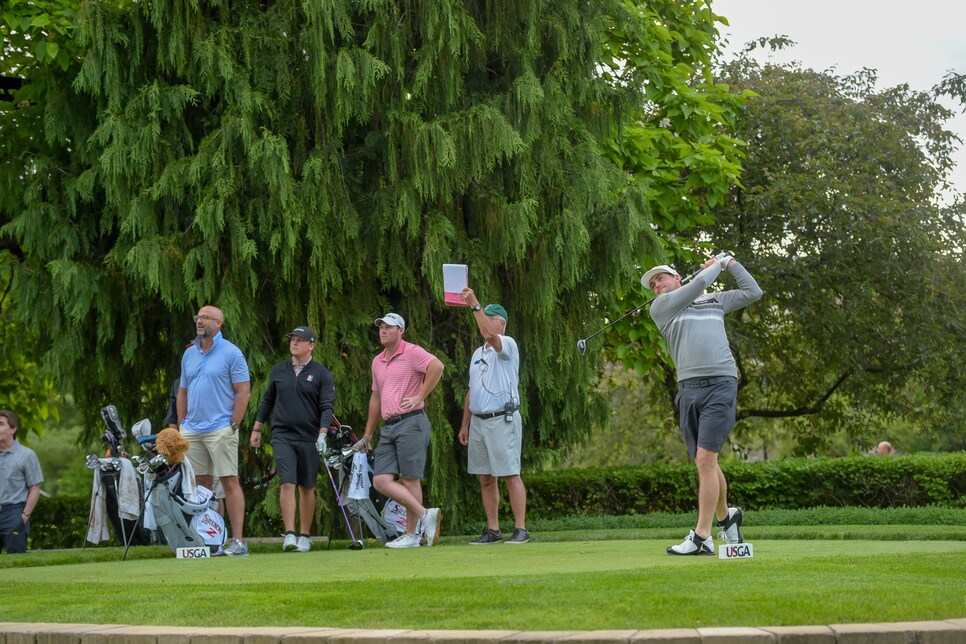 Copyright USGA/Fred Vuich
Which wasn't necessarily a bad thing. Bradley has struggled in recent years, and days like this provide motivation to, well, avoid more days like this, if he can. And he felt a sense of pride when it was over and he had advanced.
"It means everything to me to play, because I've had to battle back to get into these tournaments [major championships], and every one that I can get myself into feels good," Bradley said.
It felt good in the immediate aftermath. But already he was girding for a bitter grind.
"I don't think anyone enjoys the U.S. Open," he said. "I look forward to getting my teeth kicked in at Shinnecock, but anytime you can play in a major, it's big."
Shane Lowry of Ireland, who led after 54 holes two years ago at Oakmont before finishing T-2 behind Dustin Johnson, was co-medalist with Sungjae Im, 20, of South Korea, the leading money winner on the Web.com Tour. They posted 9-under 135 with Lowry going bogey free over the 36 holes.
"I'm looking forward to going back to a proper U.S. Open venue," said Lowry, 31, of Ireland.
Among those who did not advance was Chile's young sensation Joaquin Niemann, whose T-6 finish Sunday at the Memorial Tournament earned him special temporary membership on the PGA Tour. Niemann, 19, opened with a 2-over 74 at The Lakes and then withdrew after a 2-under 34 on the front nine at Brookside.