News
Duo involved in fluky coin-toss playoff at U.S. Open local qualifier become stories at sectional qualifying in Florida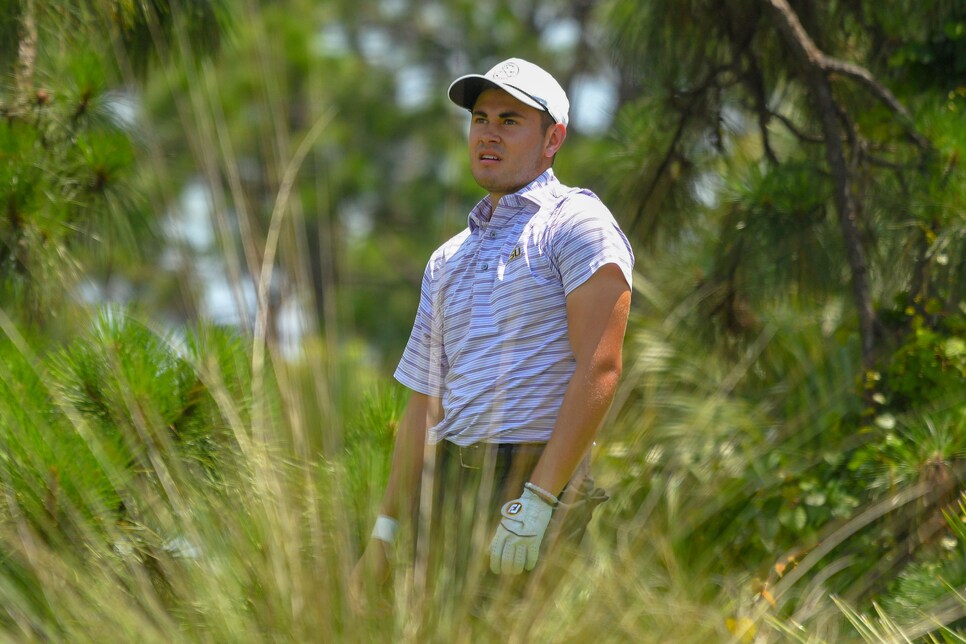 Copyright USGA/Scott A. Miller
PALM BEACH GARDENS — Luis Gagne didn't have to stick around this time.
A few weeks after heading home early thinking he had failed to advance from a U.S. Open local qualifier at Orange Tree in Orlando—only to find out later that he won a coin flip to move on to sectional qualifying—the LSU junior took medalist honors at the Bear's Club on Monday with rounds of 68-70 to finish at six under and punch his ticket to next week's U.S. Open at Shinnecock Hills.
"It's a dream come true," said Gagne, who was born in Costa Rica but moved to Orlando when he was 5 and took up golf after his grandfather bought him his first set of clubs. "I'm at a loss for words."
Gagne finished two strokes clear of Richy Werenski, who has spent the last two years on the PGA Tour, and finished second at four under to secure the second of three spots.
The drama of golf's longest day was saved for 19-year-old Georgia Tech junior-to-be Tyler Strafaci, who survived a six-for-one playoff to nab the final spot from the qualifier.
Strafaci vanquished a host of players with interesting storylines: Cristian DiMarco (son of former PGA Tour player Chris DiMarco); University of Florida standout and Fred Haskins Award finalist Andy Zhang; former wunderkind now 35-year-old washout Christo Greyling; and Nathan Stamey all finished regulation tied at three under.
Playing in two threesomes in the playoff, Strafaci and Stamey each stuck it close to set up birdies on the 450-yard par-4 first hole to make it a two-man showdown for one spot.
One hole later, they both faced long putts from the edge of the green on the 240-yard par-3 second, with Strafaci's coming up woefully short, leaving himself a huge right-to-left sweeper. Somehow, he poured in the 10-footer to save par, with Stamey then missing his attempt from about half that distance.
"I haven't been playing too well the past year so it was good to see the hard work come together," said Strafaci, who a year ago survived an 11-for-1 playoff at the U.S. Junior Amateur. "I was feeling stressed the whole day. My weakness is I'm very conservative. I've been working on being more aggressive and it paid off last couple holes."
Golf has always been a family affair for Strafaci, who grew up playing at tony La Gorce Country Club in Miami Beach, and had a club in his hand as soon as he could walk. He also had his brother on the bag on Monday and it was the fourth USGA event he has helped him qualify for.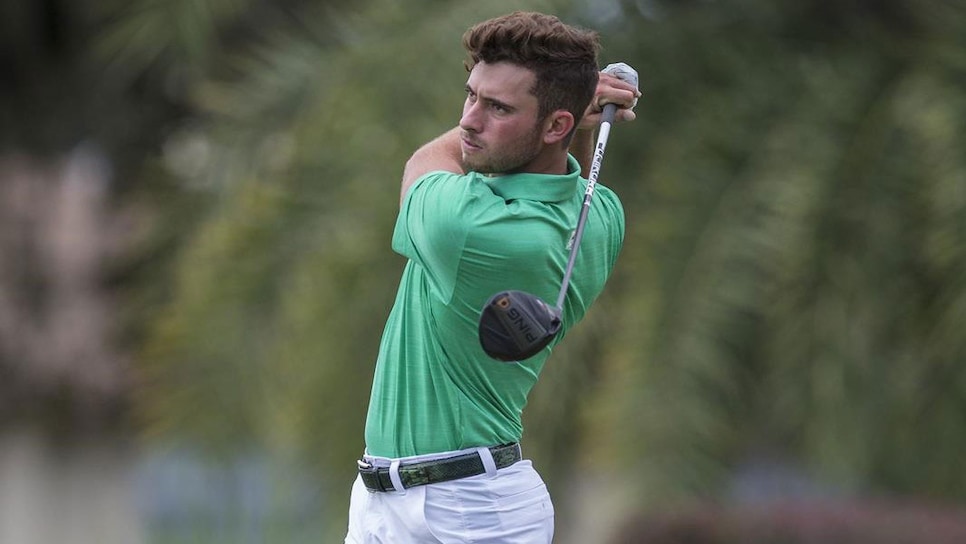 Courtesy of South Florida athletics
DiMarco had a similar family vibe, with his three-time PGA Tour winner dad carrying his sticks. You might recall DiMarco lost the coin flip to Gagne last month after he had left the site of the Local Qualifier thinking he had not done well enough to get into a playoff. Despite dropping to an alternate, DiMarco still managed to find his way to Sectional Qualifying.
After opening with a solid 68 that included a hole-in-one and handful of lengthy putts, DiMarco wasn't as fortunate in the second round. He made five bogeys and four birdies en route to a 73. This time, of course, he did stick around (thankfully) to see if he was in a playoff. If there was a silver lining, however, he edged out Zhang, who earlier missed a 10-footer for birdie on the last hole that would have sent him to the U.S. Open, for the second alternate spot.
"Second alternate wasn't what we came for, but you never know," DiMarco said. "Love it when the caddie buys you a beer for your hole-in-one."
Just in time, too, as darkness descended upon the Bear's Club and the horn sounded for an incoming thunderstorm. Nearly 12 hours after it started, golf's longest day had come to an end.