The Loop
Aaron Rodgers threw more touchdowns than the Green Bay Packers had punts this season . . . and that's not all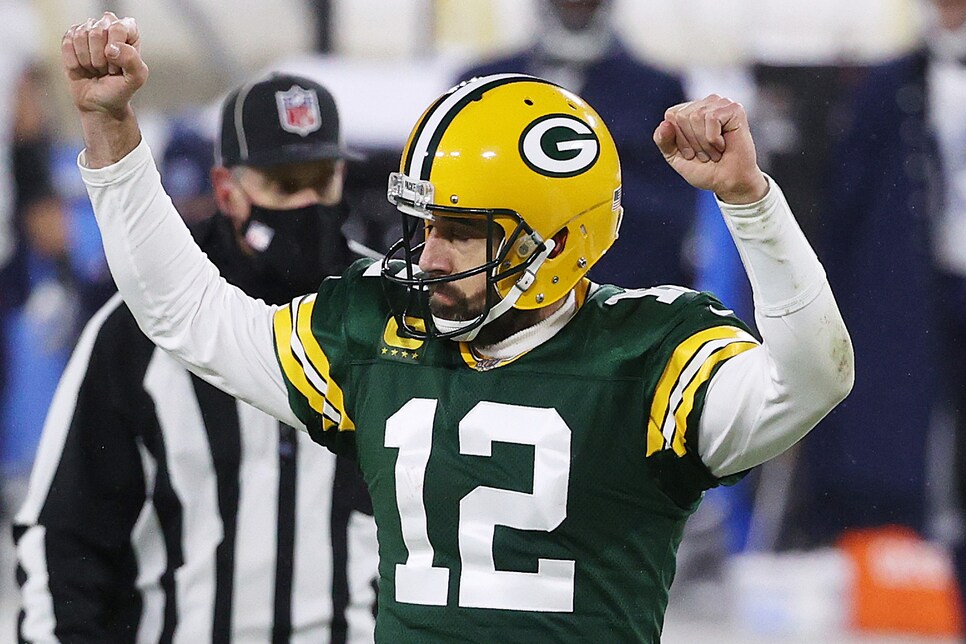 Somewhat quietly, at least by NFL hypetrain standards, Aaron Rodgers had an unreal year. Perhaps his greatest ever. He completed over 70% of his passes, threw 48 touchdowns to just five interceptions, and posted a passer rating of 121.3, the second highest in NFL history to only himself. On the back of all that, the Packers clinched the NFC's number-one seed, homefield advantage, and a first-round bye, but despite Rodgers' MVP-level heroics, the most telling stat of the Pack's season actually belongs to punter JK Scott. Take it away, internet nerds.
Absolute absurdity. Over the course of 16 NFL games, including at least one played in a damn snowstorm, Rodgers threw more touchdowns than the Green Bay Packers had punts. That is quarterbacking dominance to rival the likes of 2013 Peyton Manning and 2007 Tom Brady . . . and that's not even all. A whopping 37% of Rodgers touchdown throws this season went to Davante Adams, who logged his own little special teams-shaming statistic in the process.
Suffice to say, despite the wind and the cold—despite the snow, sleet, and frozen turf tundra—there was no easier job in sports this year than being a kicker in Green Bay.