The Loop
Davante Adams is on one of the hottest hot streaks in NFL history right now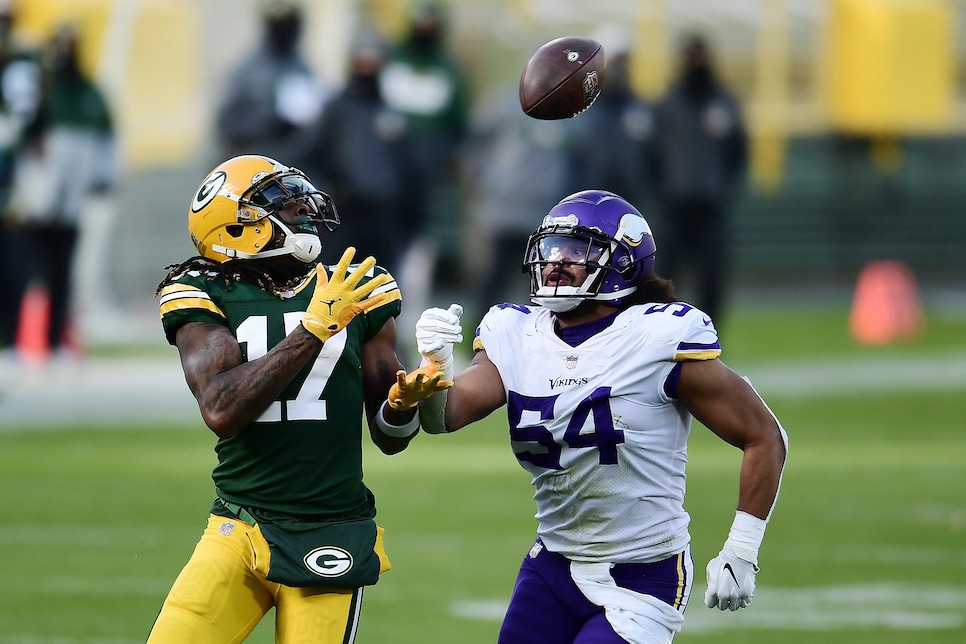 As a Davante Adams fantasy owner, I will say this: Life is good. Sure, democracy is falling down around us and yes, winter is coming and it's still not safe to sit inside and have a beer, but it's OK because Adams is on the heater of all heaters. On Thursday night, the Packers' no. 1 wideout posted 10 receptions for 173 yards and a touchdown, continuing an all-time stretch of defensive back dominance rarely seen (if ever) in the annals of NFL history. But hey, don't take our word for it. Just check out this graphic from the TNF broadcast . . .
For the math challenged among us, that's 30 catches on 41 targets, plus 423 yards and six touchdowns, over the course of the last three games. We don't have a stats and information department here at The Loop, but we did go back and check a few things. Remember that iconic Randy Moss year after joining the Patriots in 2007? His best three game stretch that season saw him haul in 22 balls on 25 targets (an INSANE figure in its own right) for 403 receiving yards and five touchdowns.
During Calvin Johnson's record breaking 2012, in which he set the single season NFL receiving yards mark with 1,964—just 36 short of becoming the first-ever NFL wide receiver to post a 2,000-yard season—his best three-game stretch included 31 receptions on 46 targets and a whopping 464 yards receiving (including a 225-yard performance against the Falcons), but zero touchdowns. In fact, over the course of the entire 2012 season, thought by some to be the greatest by a wide receiver in NFL history, Megatron caught just five touchdowns, one less than Adams has in the past three games alone. Johnson's 2012 was thought to eclipse Jerry Rice's 1995, in which the GOAT's best trio of performances saw him log 563 yards on 42 catches (!!!!), but included just three touchdowns, all in the same game.
Still not convinced? Consider this: Next up for the Green Bay Adams are the Jacksonville Jaguars, who currently rank second-to-last in total defense. Are we still doing that "stop the count!" meme, because this could get ugly.